Director of Occupational Therapy Program Selected to Serve by HHS Secretary Becerra
POCATELLO - April 1, 2022
Barbara Kornblau, director of Idaho State University's Occupational Therapy Program and national disability rights advocate, has been appointed to the National Advisory Committee on Individuals with Disabilities and Disasters by Health and Human Services Secretary Xavier Becerra.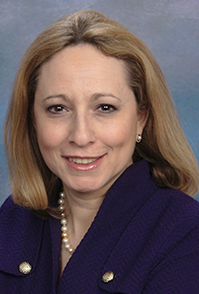 During the three-year appointment, Kornblau and the others on the committee will look at the needs of people with disabilities during and after disaster events.
"I am honored to be asked to serve," Kornblau said. "It feels like a 'thank you' or award for all of my disability advocacy."
In addition to being an occupational therapist and professor, Kornblau is an attorney, a certified case manager, a certified disability management specialist, and a person with a disability. A former Robert Wood Johnson Health Policy Fellow, she worked in the U.S. Senate on health and disability issues for Senators Harkin and Rockefeller. She put together the coalition that got the word "disability" in the Affordable Care Act everywhere "racial and ethnic" appears, and has played a key role in advocacy for disability data collection.
She is a past president of the American Occupational Therapy Association and as an occupational therapist, she has consulted with employers, developers, local governments, and others on making things accessible under the Americans with Disabilities Act (ADA). As an attorney, she litigated cases under the ADA, involving discrimination in employment, state and local government services, and health care services.
"Since living through the aftermath of Hurricane Andrew as a disability self-advocate, I have devoted much of my experience as an occupational therapist and an attorney to making sure that people with disabilities are not an afterthought in disaster planning but rather an integral part of the process," Kornblau said. "This is why I choose to serve."