Public Health Student Association is ISU Outstanding Student Organization of the Year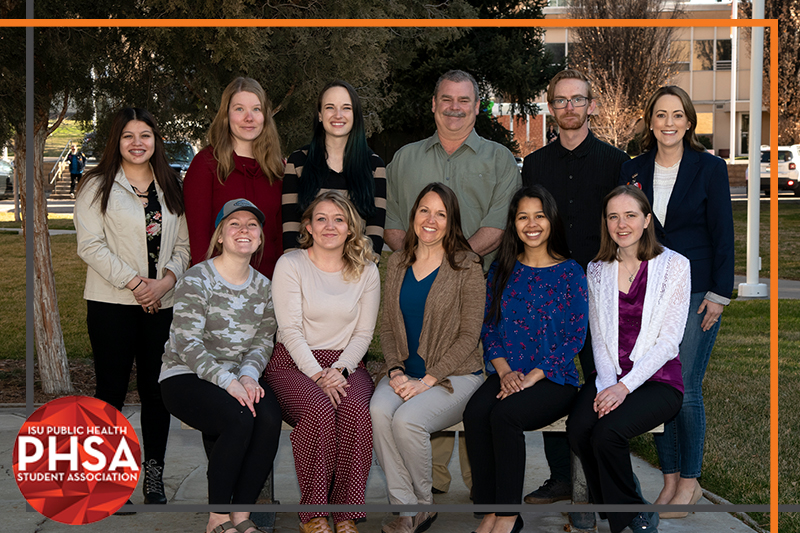 April 23, 2019 - POCATELLO, ID
Congratulations to the Public Health Student Association on being named the 2019 ISU Outstanding Student Organization. The group's efforts were celebrated at the 2019 Benny Awards on April 17, 2019.
The group's advisor, Melissa Caudle says she is extremely honored to have her students selected for the award.
The Public Health Student Association of Idaho State University's mission is to promote public health education, awareness, and activities at ISU. During the 2018-2019 academic year, PHSA demonstrated excellence in fulfilling their purpose and made extensive contributions to ISU and the surrounding community.
Through general meetings, club events and activities, and public outreach, PHSA made a significant positive impact while providing members with opportunities to practice the NCHEC Health Education Specialist Practice Analysis (HESPA) Competencies and Sub-competencies, strengthening academic learning and gaining real-world experience.
PHSA's approach to schedule planning focused on the Dimensions of Wellness. "Wellness is an approach to health that focuses on balancing the many aspects, or dimensions,
of a person's life" (Joint Committee on Health Education and Promotion Terminology, 2012). The Dimensions of Wellness include: Physical, Emotional, Intellectual, Social, Environmental, and Spiritual. Each PHSA event focused on enhancing a dimension and creating a fuller measure of health and wellness.
Examples include: participating in the ISU Homecoming parade, hosting documentary screenings, a CPR certification course, organizing a blood drive, participating in various health fairs, CommUniversity, and the ISU Gender Resource Center Positive Body Image Symposium, planning an ISU campus clean-up competition, and completing a service project donating artificial Christmas trees decorated with health-enhancing items and delivered to area agencies serving those in need. PHSA is dedicated to promoting and protecting the health of all.
Connect with KDHS
208-282-4899
208-282-2946
921 S. 8th
Stop 8055
Pocatello, ID 83209-8055
Imagine yourself at ISU with our virtual 360° tour: http://youvis.it/xYoT2l