Bengal Pharmacy to Celebrate Grand Opening in Kendrick, ID
KENDRICK, IDAHO - Citizens in small towns across Idaho are receiving the increased health benefits of having access to a local pharmacy, due to the efforts of Idaho State University's Bengal Pharmacy, College of Pharmacy, and Gritman Medical Center in Moscow, ID. A fourth telepharmacy location operated by Bengal Pharmacy staff opened in Kendrick on January 22, and will soon celebrate a grand opening. The rural Idaho towns of Challis, Council and Arco celebrated similar openings of Bengal Telepharmacy locations in the last five years.
Telepharmacy is the delivery of pharmaceutical care using telecommunications and other information technologies to patients in locations who do not have direct contact with a pharmacist. ISU's College of Pharmacy Dean Paul Cady says, "I think these telepharmacy locations have been a fantastic benefit for citizens in rural areas of Idaho. One of our missions of the college and the health sciences division at ISU is to help meet the health needs of these rural citizens. We were able to help build this model in Idaho and help train future pharmacists to provide care in rural settings who otherwise would not have convenient access to a pharmacy and the care that a pharmacist can provide."
The grand opening on Thursday, April 5, 2018 will feature tours of the Kendrick location, at 509 E. Main Street, from 1 p.m. to 4 p.m. and is open to the public. At 1:15 p.m., attendees will hear from Gritman Medical Center's CEO, Kara Besst and Dr. Rex Force, vice president for health sciences at ISU, followed by a ribbon cutting and light refreshments.
The Kendrick Bengal Pharmacy accepts most insurance plans, including Idaho Medicaid, and is open Monday through Friday from 9 a.m. to 5 p.m. and is closed for lunch between 12:30 p.m. to 1:30 p.m. Pharmacists can be reached by calling 208-289-3075.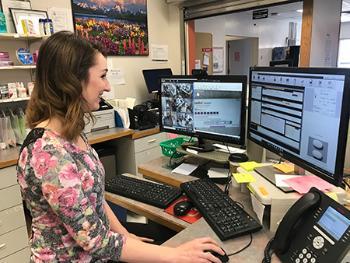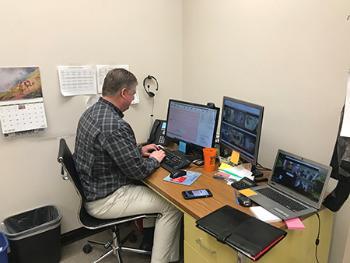 Connect with KDHS
208-282-4899
208-282-2946
921 S. 8th
Stop 8055
Pocatello, ID 83209-8055
Imagine yourself at ISU with our virtual 360° tour: http://youvis.it/xYoT2l