ISU Nursing Graduate Program Again Dazzles at National Conference
Written by: Scarlett Smith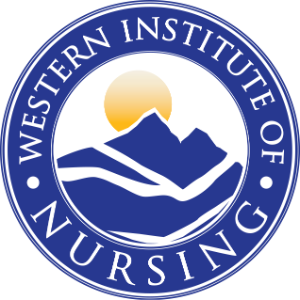 POCATELLO - The Idaho State University of Nursing's Graduate Program faculty and Ph.D. students again represented the University well at the 50th annual Western Institute of Nursing's (WIN) Communicating Nursing Research Conference.
Held in Denver, CO this year, the Communicating Nursing Research Conference is one of the oldest of its kind in the United States. WIN has continuously offered the program since 1968. The event allows researchers, clinicians, educators and students to share their research and project findings through keynote addresses, podium presentations and poster displays. Attendees also look at the events as an opportunity to network.
"The conference was an excellent opportunity for faculty and doctoral student attendees to meet other nursing researchers doing similar state of the science research," said ISU Director of Nursing Research, Mary Nies.
Below is the work presented at the conference by ISU's nursing faculty and students. Each presentation varies in topics with a common theme of promoting health among individuals, families and communities.
Anderson, A. and Nies, M.A. "Characteristics that Influence Refugee Health" Poster.
Clarkson, G., Gilmer, MJ. "Factors Influencing Paternal Involvement in the Neonatal Intensive Care Unit" Podium.
Findlay, A. and Nies, M.A. "Recruitment Strategies for Understanding Social Connectedness of Rural Older Adults" Poster.
Jones, L. and Nies, M.A. "Recruitment Strategies for a Study on Rural Dwelling Older Adults and Depression" Poster.
Nies, M.A., Febles, C., Fanning, K., Tavernier, S. "A Conceptual Model for Home Based Primary Care of Older Refugees" Podium.
Tavernier, S., Nies, M.A., French, C. "The Patient Voice in Healthcare" Podium.
The ISU Graduate Nursing Program is no stranger to standing out at national conferences, they also recently traveled to San Diego to present a different set of studies for the 2017 American Association of Colleges of Nursing's Research Doctoral Education Conference and Research Leadership Network Program. For more information click here.
Connect with KDHS
208-282-4899
208-282-2946
921 S. 8th
Stop 8055
Pocatello, ID 83209-8055
Imagine yourself at ISU with our virtual 360° tour: http://youvis.it/xYoT2l