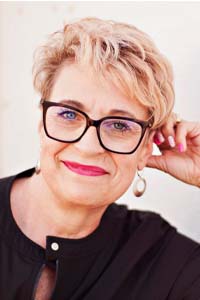 Casie Hofman-Jensen
Coordinator- Cosmetology Instructor
(208) 282-2881
Professional Work Experience
ISU College of Technology Cosmetology Coordinator
Licensed Instructor
16th Avenue Salon/Owner & Operator 14 years
Education
ISU College of Technology Cosmetology Program Graduate
Yearly Continuing Education Credits
Carrier Highlights
Coordinator/ Cosmetology Program ISU College of Technology
Mentor & Educator for high school & college Students
Key note Speaker for college and high school students
Member of Community Out Reach Board
One of my favorite professional experiences
I was asked by the Music & Drama dept. at ISU to take one of their leading ladies in the production of, Guys & Dolls, from a dark brown to a platinum blonde. We had 3 days to accomplish the process. It looks 16 hours over a two-day period. We worked her appointments in between her rehearsal schedule and school schedule. We were in the salon at odd hours, morning, noon & night, in order to complete this transformation. It was beautiful in the salon and even more beautiful on the stage. Sometimes you just have an end result that takes your own breath away. This was one of mine.
Phoebe Greene
Cosmetology Instructor
282-2619
Professional Work Experience
Working in the industry for over 35 years
Salon owner for 23 years
Taught Cosmetology for 15 years +
Career Highlights
Opening a salon of my own
Teaching hundreds of great students
Attending National Cosmetology training events
One of my favorite professional experiences:
One of my favorite memories is when I ran the recruiting program for a previous employer. I had the opportunity to visit many high schools in Idaho. I watched students choose to attend Cosmetology and then observed their transformation into happy productive professionals. I find a great deal of satisfaction in being a small part in who they have become. Cosmetology has so many opportunities to change a person's life and nothing is greater than assisting in that transformation.
Heather Harris
Cosmetology Instructor
(208) 282-2619
Education
Licensed Cosmetology Instructor
Idaho State University College of Technology
ISU Cosmetology Program 2003-2004
Cosmetologist at Salon H Davis, Idaho Falls, ID
Professional Work Experience
Working in the industry for over 14 years
Salon experience for over 14 years
Instructing experience for over 10 years
Career Highlights
Teaching hundreds of students in skin, makeup, and all aspects of hair
Attending Cosmetology education all over the US with Redken Symposium, Kris Sorbe, Sam Villa, Behind the Chair, etc.
Advising ISU's student Shear Design Club
One of my favorite professional experiences:
I have loved being able to work in the salon with an instructor's license, which allows me to have students come in and shadow me and see how the salon life really works. Having clients in my chair and watching the student connect in a new way is amazing! They get a chance to see how passionate the stylists are in the salon and how we all work as a team. It's never a one man show at the salon I am at. We are very team-oriented and love being a part of all that goes on there. We teach each other and help where needed. This is so important for students to see early in their career and I love having the opportunity to help them.
Contact Us
208-282-2800
Salon Services 208-282-2866