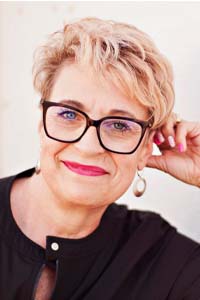 Casie Hofman-Jensen
Coordinator- Clinical Instructor
Professional Work Experience
ISU College of Technology Cosmetology Coordinator
Licensed Instructor
16th Avenue Salon/Owner & Operator 14 years
Education
ISU College of Technology Cosmetology Program Graduate
Yearly Continuing Education Credits
Carrier Highlights
Coordinator/ Cosmetology Program ISU College of Technology
Mentor & Educator for high school & college Students
Key note Speaker for college and high school students
Member of Community Out Reach Board
One of my favorite professional experiences
I was asked by the Music & Drama dept. at ISU to take one of their leading ladies in the production of, Guys & Dolls, from a dark brown to a platinum blonde. We had 3 days to accomplish the process. It looks 16 hours over a two-day period. We worked her appointments in between her rehearsal schedule and school schedule. We were in the salon at odd hours, morning, noon & night, in order to complete this transformation. It was beautiful in the salon and even more beautiful on the stage. Sometimes you just have an end result that takes your own breath away. This was one of mine.
Phoebe Greene
Clinical Sr. Instructor
Professional Work Experience
Working in the industry for over 35 years
Salon owner for 23 years
Taught Cosmetology for 15 years +
Career Highlights
Opening a salon of my own
Teaching hundreds of great students
Attending National Cosmetology training events
One of my favorite professional experiences:
One of my favorite memories is when I ran the recruiting program for a previous employer. I had the opportunity to visit many high schools in Idaho. I watched students choose to attend Cosmetology and then observed their transformation into happy productive professionals. I find a great deal of satisfaction in being a small part in who they have become. Cosmetology has so many opportunities to change a person's life and nothing is greater than assisting in that transformation.
Elizabeth Quick
Cosmetology/Nail Clinical Instructor
Professional Work Experience
Licensed Instructor
Working in the industry for over 21 years
Quick Cuts Salon Owner/Operator for 19 years
Education
ISU College of Technology Cosmetology Program Graduate
Yearly Continuing Education
One of my favorite professional experiences
I love working with people every day and helping them feel great about themselves. I have had the opportunity to work with a lot of people over the years. One of my favorite clients has Down syndrome. It has always been a challenge to cut his hair but as we have worked through his fears he now likes getting his hair cut. It has been so rewarding to cut his hair. I have learned so much from each person who has sat in my chair.