Facilities
We offer over 100,000 square feet of recreational facilities for students and members. They include the Student Recreation Center addition, opened in 2010, which is connected on the south-east side of Reed Gym.
Indoor Pool
Tennis Center
Tennis Courts (Four indoor and two outdoor)
Six Racquetball Courts
Indoor Track
Recreation Gym with Climbing Wall
Spinning Room
Free weight area
Two machine weight areas
Two stretching areas
Cardio room
Cardio deck
TV lounge
Massage room
Dance room
Scheduling
Many of the spaces in Campus Recreation are available to rent for groups or events.
Contact Bill MacLachlan at (208) 282-3825 or maclbill@isu.edu for more information on group rates and availability.
Specific inquiries for the climbing wall can be directed to Peter Joyce at (208) 282-3912.
Fitness & Gym Areas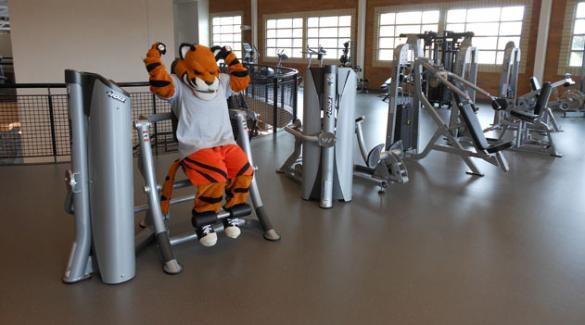 The Student Recreation Center includes a variety of options for a wide range of recreation and physical activities.
Cardio Area, featuring stationary bikes, rowers, steppers, ellipticals, and treadmills
Weight Machine Area, featuring Hoist Roc-It Selectorized machines
Basketball Courts, including 3 indoor courts for basketball, volleyball, indoor soccer and badminton
Pool
Our pool is located in Reed Gym and is available for use to all faculty, staff, and students. It is 6 lanes, 25 yards.
There is a viewing area located on the 2nd floor, and locker rooms are available on either side of the pool.
We also offer both private and group swim lessons.
Pool Schedule Changes Spring 2020
Extended Spring Break 2020 Hours
Lap Swim Up to 6 Lanes
The pool is currently closed.
Combo Swim 1/2 Lap, 1/2 Open
The pool is currently closed.
Climbing Wall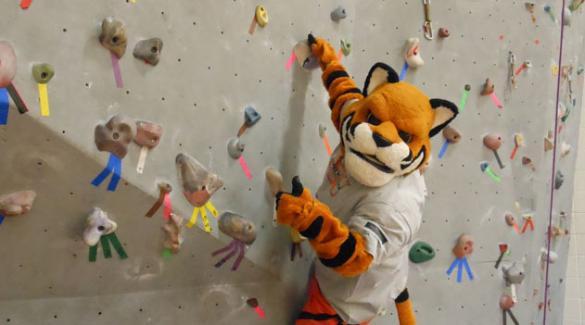 Our climbing wall has 5,500 square feet of climbable space making it the most expansive wall in the regional area and one of the largest at any university. It was designed by Scott Vail of Nampa. Specific inquiries for the climbing wall can be directed to Peter Joyce at (208) 282-3912.
A fee is charged for non-student use of the facility.
In order to protect the health of our patrons, the climbing wall will be closed.
is 125 feet wide
is 35 feet high
has a 25-foot horizontal roof overhang
has 5,500 square feet of climbing surface
includes 20,000 feet (4 miles) of metal tubing make up the interior frame
has 3,000 holds from 9 different manufactures
features 19 top-rope stations, 17 lead climbing routes, and 4 rappel stations
Tennis Center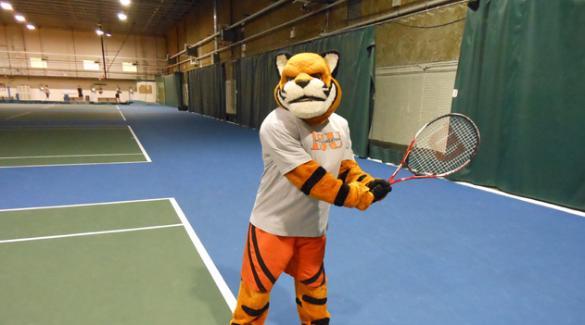 Indoor Track
The indoor track that runs around the Tennis Center is two lanes wide, with 7.5 laps per mile.
The Tennis Center in the Student Recreation Center includes 4 indoor courts, 2 outdoor courts, and 6 racquetball courts.
One hour reservations for all indoor courts can be made at the front desk up to 2 business days in advance.
We have racquets, balls, and goggles available for checkout at the front desk, as well as a selection available for purchase in our pro shop.
Spring Break
May 18-31
Mon-Fri 6am-8pm
Sat/Sun 12-6pm

FAQ's relating to
re-opening May 18
POOL UNDERGOING
REPAIRS. HOPING
FOR JUNE RE-OPENING
Campus Recreation Office
(208) 282-4854
SRC, Room 360
Mon-Fri 8:00am-4:30pm