Aircraft Maintenance Faculty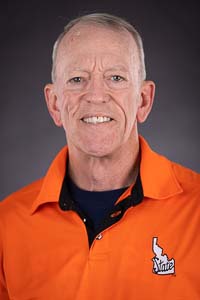 Ed Foster
Coordinator/ Clinical Instructor
PROFESSIONAL WORK EXPERIENCE
Over 35 rewarding years working in aviation/aerospace as both an A&P/IA and commercial pilot. Experience includes maintaining everything from Piper Cubs to the Space Shuttle fleet, piloting international flights and working under FAR Parts 43, 91, 107, 121, 125, 133, 135 and 137.
CAREER HIGHLIGHTS
Obtaining this position at ISU where I have both the privilege and responsibility of helping to train future aircraft mechanics. It's been very rewarding to see students learn and progress towards obtaining their FAA Certificates
ONE OF YOUR FAVORITE PROFESSIONAL EXPERIENCES
There are many, but flying a single engine aircraft from Honduras to Dubai is at the top of the list.
Wendy Roberts
Instruction Assistant
PROFESSIONAL WORK EXPERIENCE
Adjunct Faculty, Colorado Northwestern Community College, Photography Instructor
Administrative Assistant for a Child Psychiatrist
Office Manager at a Counseling Office
Owner/Photographer of a Photography Business for 25+ years
CAREER HIGHLIGHTS
Hand built an Elizabethian Costume, a dress for Queen Elizabeth I, for ISU's Production of "Shakespeare in Love" Spring 2019 while working as a CPI in ISU's Theatre Department my last semester of my undergrad program.
I am currently painting a Corsair on a 40x60 inch canvas to be hung over the cut-away of an engine from that airplane in the entry way of the hangar.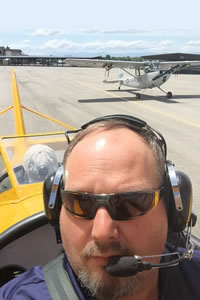 Barry Everett Jr.
Clinical Instructor
Professional Work Experience
Worked as A&P and IA – 10 years
Owner/Aviation Maintenance Shop – 5 years
Director of Maintenance/Back country pilot – 2 years
Aerial photography pilot – 1 year
Career Highlights
Built a Navy N3N Biplane from the frame up
Teaching and instructing students and sharing the experiences I've had over the years
One of Your Favorite Professional Experiences
It's tough to choose just one experience over another when you're in Aviation. However, a few that come to mind are flying the N3N, flying a 206 into Sulfur Creek for the first time, and taking a plane that crashed and restoring it for the customer while watching him happily fly away. It has all been a great experience.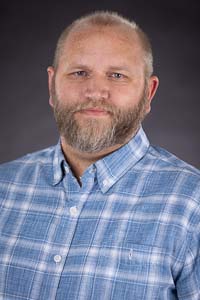 Matthew Weaver
Clinical Instructor
Office: Aviation Mechanics - Aircraft Hanger 6
Professional Work Experience
Worked as A & P and IA - 12 years
Served in the United States Army as AH-64D Longbow Crew Chief – 2 years
Government contractor for Dyn Corp/URS on AH-64D Longbow Helicopters
Crew chief for Neptune Aviation on BAE-146 wildland firefighting aircraft
Crew chief for Classic Air Medical on Bell 429/407 emergency medical aircraft
Current owner of A & M Aviation Services LLC – performing aircraft inspection on general aviation aircraft for southeastern Idaho
Career highlight
Working for companies like Neptune Aviation and Classic Air Medical where I was able to be part of a team that provided services to the local and regional communities and knowing that what I was a part of was helping make things better for those that needed it.