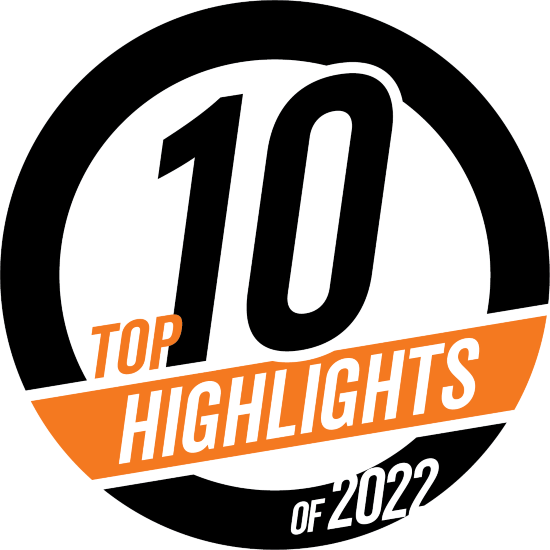 Top Ten Highlights of 2022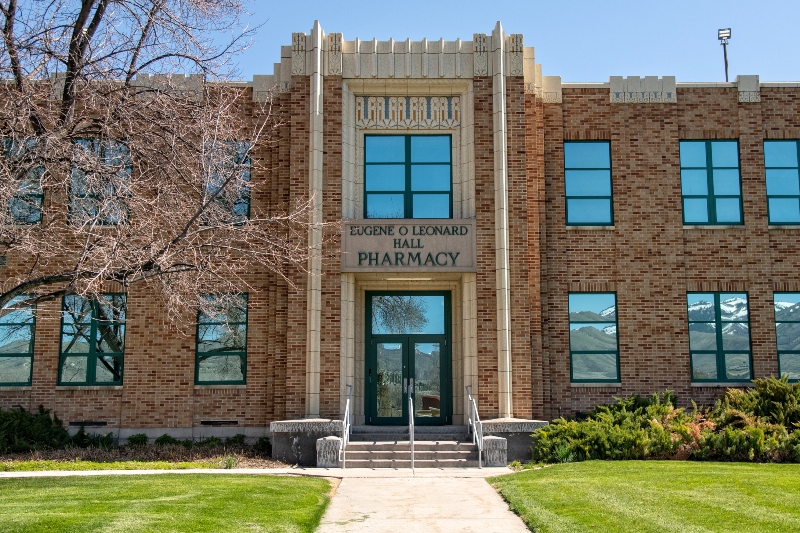 University Receives $14 Million Gift to Renovate College of Pharmacy
Idaho State is renovating the College of Pharmacy's 80-year-old Leonard Hall, thanks to a $14 million gift from the ALSAM Foundation. The gift is the largest one-time donation ever received by the University. The renovation will focus on replacing research labs with new, state-of-the-art technology, add student learning spaces, and support a growing graduate program in the biomedical and pharmaceutical sciences.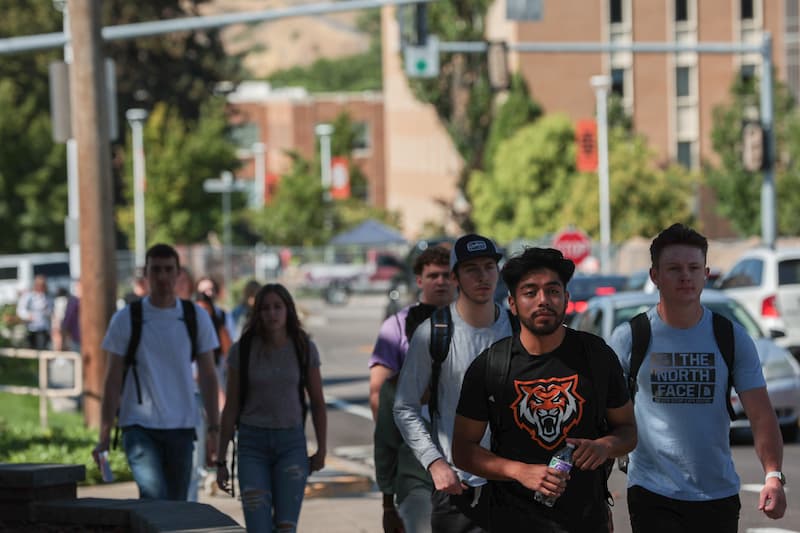 University Celebrates Enrollment and Retention Increases
For the second year in a row, overall enrollment increased at Idaho State University, and more students stayed to continue their education. The number of first-year students who return the next year increased 7.5 percent over the past two years. Overall, more than 70 percent of students from Fall 2021 continued in the Fall 2022 semester. For first-generation students, those students who are the first in their immediate family to attend college, retention rates increased by nearly 10 percent.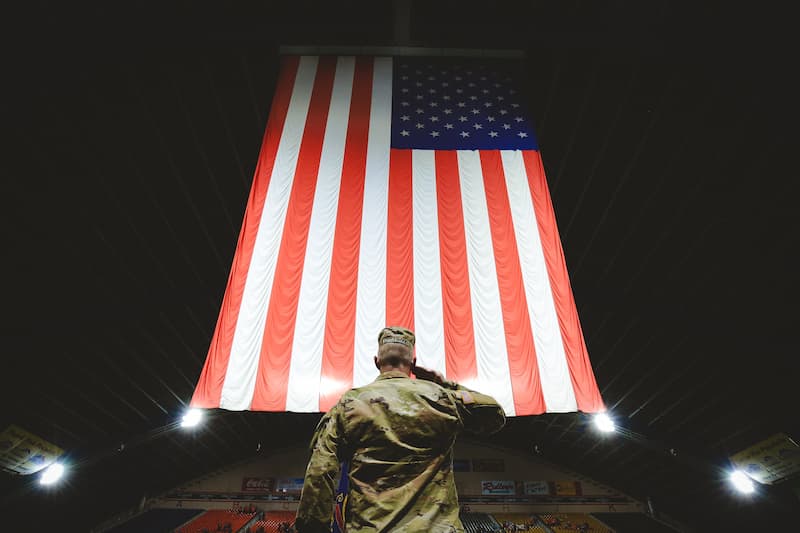 Idaho State Ranked Fourth in the Nation for Veterans
GI Jobs Magazine ranked Idaho State University fourth in the nation for the most military-friendly school in its category, marking more than 10 years of the University being named a top Military-Friendly University. More than 1,800 institutions applied for the military-friendly designation this year. Schools are ranked based on student surveys, veteran student retention, graduation rates, job placement, and other factors.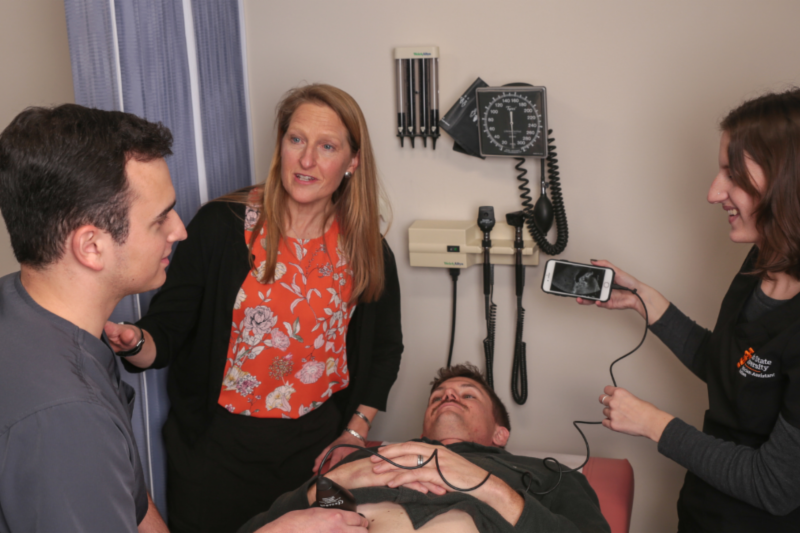 Anonymous Donor Gives $10 Million for Student Scholarships
Physician assistant students will have assistance in their education for decades to come, thanks to a $10 million scholarship endowment designed to help increase the number of physician assistants working in rural areas. The anonymous donor hopes the gift will help decrease student loan burden for students, and asks only that the beneficiaries help someone else in the future
Idaho State to Build Forensic Pathology Center
Idaho State University and Bannock County have signed an agreement to fund and build the East Idaho Forensic Pathology Center on Idaho State University's Pocatello campus. The center will be a state-of-the-art facility where autopsies will be performed, serving 17 counties in eastern Idaho, and will offer research and training opportunities for students and the community.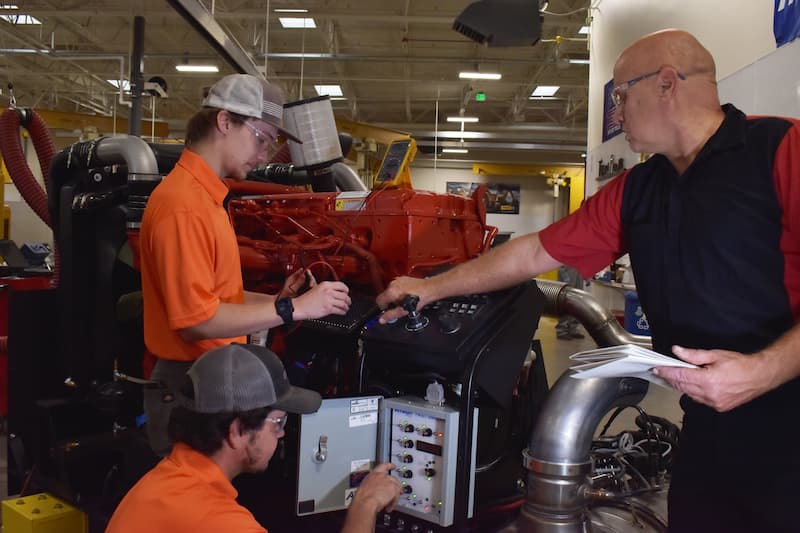 Leading Idaho Grant Provides Vital Learning Equipment to ISU Students
In an effort to modernize and expand career-technical education, the State of Idaho awarded Idaho State University a $1.6 million grant to purchase equipment and renovate lab space, including an electric Vehicle Switch Lab that allows students in the Automotive Technology program to build, test and drive a fully-electric vehicle, a virtual reality painting simulator to reduce cost as students learn painting techniques in the Automotive Collision Repair and Refinishing program, a Personnel Contamination Monitor Training System for the Nuclear Operations program and more.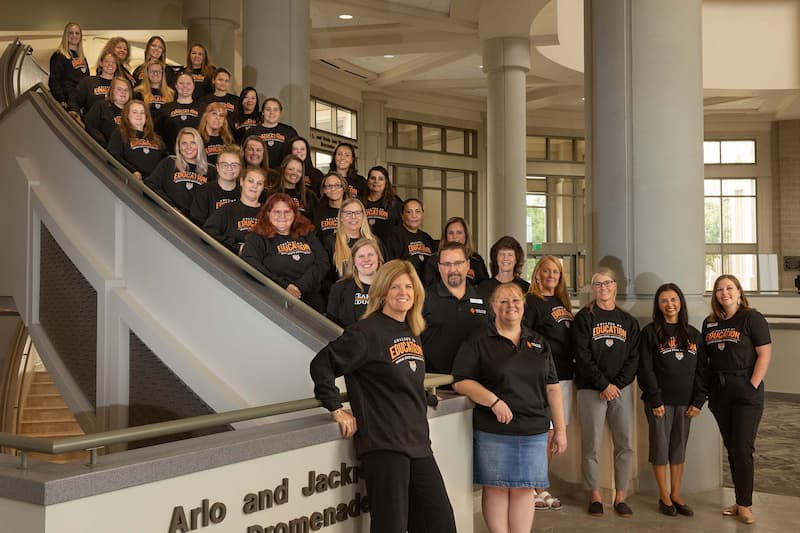 Over 35 Paraprofessionals Awarded Full-Tuition Scholarships to Become Certified Teachers
More than 35 paraprofessionals working in the Pocatello/Chubbuck School District 25 received full-tuition scholarships awarded by the Idaho State University College of Education to earn a college degree and teacher certification through the Paraprofessional to Certified Teacher (PaCT) program.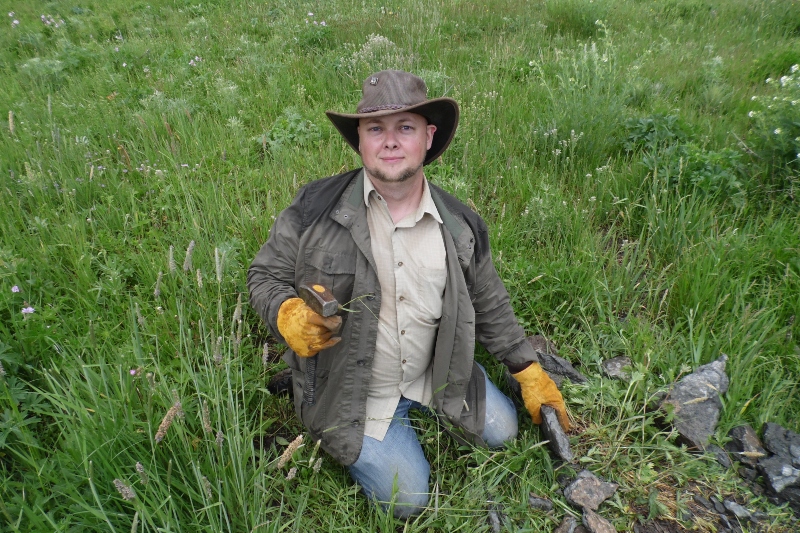 Ancient Relative of Tyrannosaurus Rex Discovered by Idaho State University Paleontologist
L.J. Krumenacker, adjunct professor of geosciences at ISU and affiliate curator at the Idaho Museum of Natural History, has discovered the first bone of a tyranosaur found in Idaho. The fossil appears to be from a species similar to Moros intrepidus, a tyrannosaur found in Utah, and was smaller-bodied, likely just over 100 pounds. The discovery was published in the Journal of Paleontology, and the bone will be permanently housed at the Idaho Museum of Natural History.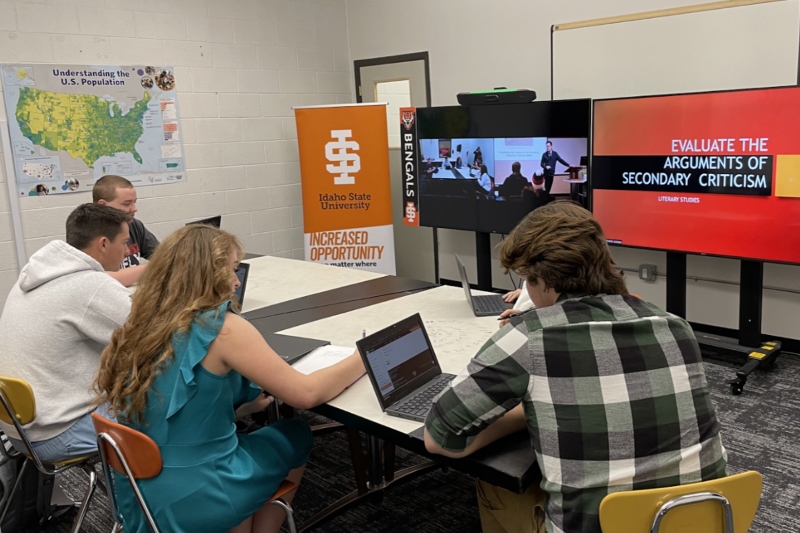 Idaho State University Receives Grant to Bring Education, Telehealth to Rural High Schools
Building on a program started in 2020, Idaho State University can now provide telehealth services to rural Idaho using distance learning technology. Through the INCLUDE program, the University built partnerships with 29 rural high schools, and established a distance learning network in 2020 to allow rural students to take dual enrollment classes. In 2022, the program was expanded. INCLUDE II includes mental telehealth, where Master of Social Work students partner with school personnel and other ISU health care providers to offer collaborative and integrated mental health and substance abuse intervention services using telehealth technology.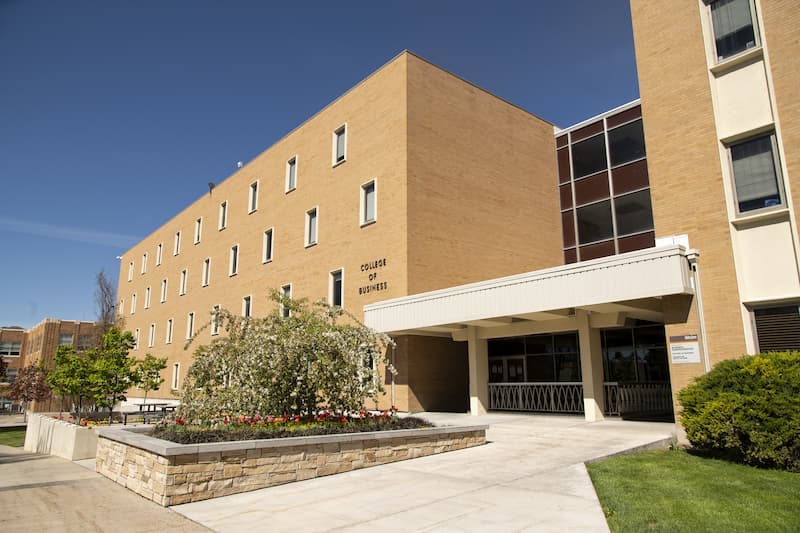 College of Business Establishes New Centers for Students and Community
Idaho State University College of Business has established new centers to assist entrepreneurs, small business owners and sales professionals. Idaho State College of Business Commercialization Center is designed to assist high-tech entrepreneurs. The Walter P. Brown Center for Sales Excellence, is a space for students and sales professionals to develop their sales skills, enhance their personal brand, as well as construct, practice, and train for individual and team sales presentations, interviews and proposals.