Idaho State Named a Top-Ten Military-Friendly University
March 7, 2022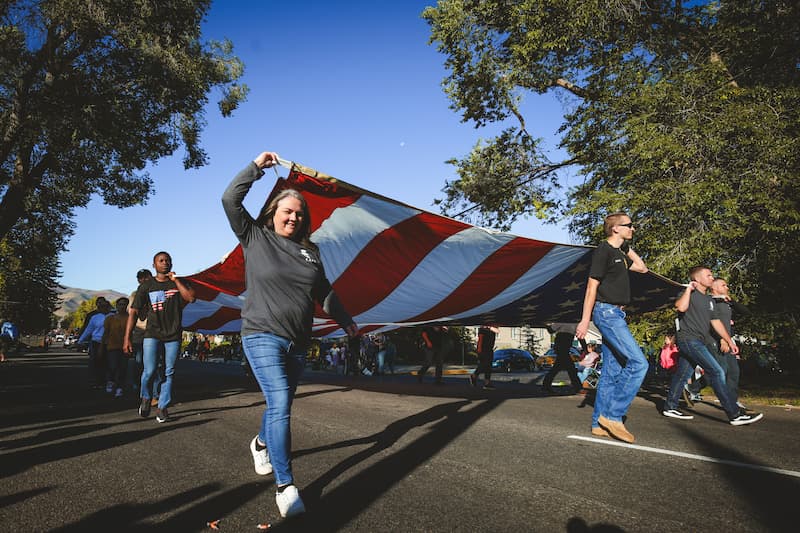 When Veteran Student Services Center Director Todd Johnson meets with students, he doesn't hesitate to give them his cell phone number in case they need anything.
"I'm always available to them. They can call after hours," he said. "They aren't just clients— they're family."
The personalized touch that Johnson and his team provide to Idaho State's veteran students is one of the reasons the University was again honored as a top Military-Friendly University. Idaho State has held the prestigious ranking for more than 10 years.
On March 7, GI Jobs Magazine announced that Idaho State had been ranked fourth in the nation for the most military-friendly school in its category. More than 1,800 institutions applied for the military-friendly designation this year. Schools are ranked based on student surveys, veteran student retention, graduation rates, job placement, and other factors.
"This ranking reflects our commitment to all students," said President Kevin Satterlee. "Our University is proud to serve the military-connected students and their families who have made so many sacrifices on behalf of our country. Being named one of the top military-friendly institutions in the U.S. was no surprise to us. It is part of who we are, and it will continue to be part of what we do in the future to serve all students."
Idaho State's Veteran Student Services Center is unique in its team approach to serving veterans. Bannock County Veterans Services is housed in the on-campus Center, allowing students to learn about academic opportunities, figure out their veterans benefits and financial aid, and more, all in one location. Johnson and his team are a one-stop shop, connecting students with academic advising, tutoring services, and career assistance. The program currently serves more than 500 military-connected students and their family members each semester.
"We advocate for our students across campus," Johnson said. "We take a team approach."
Student and Veteran Peer Mentor Travis Kempf isn't surprised by Idaho State's military designation. Kempf had moved to Idaho from Las Vegas for a change of pace, and came to the Veteran Student Services Center on a whim. He left with a plan forward, and today, Kempf not only is attending Idaho State, studying marketing and working as a peer mentor, but he trains staff and faculty throughout the University to be advocates for veteran students.
"I never would have gone to college if it wasn't for Todd," he said. "I told him what I wanted to do, and he helped me come to the realization that college was my best option."
For more information about the rankings, go to Military Friendly.
---
Categories: