Don Allen, BS, MS
General Education Instructor: Math and Physics
Office: Roy F. Christensen Complex 378
208-282-4094
Professional Experience:
General Education Instructor for Math and Physics including START Program – 6 years
Processed Fruit and Vegetable Inspector, US Department of Agriculture – 11 years
Planetarium Star Show Presenter, Lane Education Service District – 3 years
Career Highlights:
Setting START Program Math curriculum for a variety of student levels
Having every one of my Intermediate Algebra students pass the notorious MATH 1108 class one semester (besides the two who withdrew)
USDA Inspector-in-Charge at several food processing plants in Idaho, Oregon, Washington, and Utah
Designing and presenting several astronomical shows at LESD Planetarium
One of Many Favorite Professional Experiences
I was the USDA Inspector-in-Charge at a fairly new seasonal corn processing plant. I took my sanitation oversight duties very seriously. I continually wrote up even minor situations needing improvement. The leader of the sanitation crew was getting angry over my write-ups because the people responsible included his relatives.
I found one continually dirty spot for which I did not know a solution. I decided to ask the leader of the sanitation crew for a solution and to abide by whatever he suggested. He suggested a solution and I accepted it immediately. After that, he was continually helpful and cooperative in my zeal for utmost sanitation.
When the National Accrediting Organization audited the plant, the plant received the highest sanitation score any of the plants owned by that company had ever earned. The management was ecstatic. I urged them to reward their own hard-working sanitation crew appropriately. I was happy I had pushed them to do their best.
Dr. Bryan Barclay
Master Instructor, Technical General Education
Office: Roy F. Christensen Complex B1-69
208-282-4092
Professional Work Experience:
College of Technology Instructor of Physics and Mathematics - 12 years
Flight controls modeling for Boeing Commercial Aircraft Co. - 7 years
Thiokol Instrumentation Design Engineer on the Solid Rocket Booster Motors (Space Shuttle Boosters) - 3 years
Visiting Professor, ISU Physics Department - 2 years
Career Highlights:
I love teaching and discussing Physics and Math with students
Graduation from Utah State University with my PhD in Physics in 2001
It was fun to work with some of the shuttle astronauts at Thiokol and test the solid fuel booster motors; it made the ground shake for miles
One of My Favorite Professional Experiences
At Boeing, I had the opportunity to fly the 767 fixed cab simulator. I took off fine, but landing was tricky. I crashed several times. That's why I only fly a kite now.
Geoffrey Bennett
Clinical Instructor, Technical General Education
Office: Roy F. Christensen Complex 375
208-282-3200
Professional Work Experience
Professional Actor, Director, Acting Instructor, Fight-Choreographer – 30 years
Massage Therapist, Instructor – 10 years
Scenic Carpenter, Scene-shop Supervisor – 3 years
Adjunct Communications/Negotiation Instructor – 7 years
Instructor, College of Technology General Education – 3 years
Career Highlights
Worked as a performer in four countries and six states – including New York on the Radio City Music Hall stage.
Worked and lived in South Africa for the year leading up to the election of Nelson Mandela in the country's first fully democratic election
Have been an instructor for (and learned with) over 1800 students
One of Your Favorite Professional Experiences
The best thing about being an educator – especially in a college setting – is that you are constantly put into contact with amazing human beings. Every semester, every class, you get to meet people with remarkably different backgrounds and perspectives. I've been asked what makes a "good" class – it's when I come away learning more about the world and my experience in it from the insights of the students I get to interact with. Turns out… that happens all the time.
Michael Clarke
Advanced Instructor
Office: Roy F. Christensen Complex 383
208-282-2810
BS Business Finance
MBA General Business
Professional Work Experience
19 years in education
Spent 11 years teaching CTE, Computers, and Business at the high school level
10 Years as an adjunct professor local community colleges in Business in Central California
2 Years as full time faculty at a community college
Starting 6th year here at the College of Technology
Career Highlights
Ran several businesses including computer networking and repair and business consulting
Runner up for Fresno County Teacher of the Year 2007
Took my students to various international competitions, consistently placed in the top 10, including 3rd place in Marketing at the San Diego Virtual Enterprise Trade Fair
One of my favorite Professional Experiences
Okay, I'm going to cheat a little and tell you about two small ones.
The first was in my first year of teaching, a young lady was struggling with an assignment and so I bent down and slowly explained it to her in a different way. All of the sudden she says, "Oh, now I get it Mr. Clarke!" Lightbulb going off over my head or whatever metaphor you can think of but right then I knew I was on the right path in teaching.
The second was when I took my students to the aforementioned San Diego Trade Fair. My students were setting up their booth (instructors weren't allowed to help) and another instructor looks at my students and said something like," Are all your students Hispanic?" I looked and I said, "No, two of them are Hmong also". I honestly had never really thought about it, to me they were just students. I realized that growing up with a Native American step-father had pretty much made me colorblind. If that is the case, I hope I never start noticing things like that.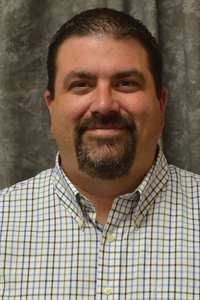 Clayn Lambert
Coordinator/ Assistant Professor
Office: Roy F. Christensen Complex 376
208-282-3257
Clayn Lambert attended Brigham Young University earned his Bachelor's Degree in English Literature in 1999. After a brief stint working in the computer security sector, he returned to school and earned his Master's Degree in English from the University of Idaho in 2002.
In 2002 he came to the College of Technology and began his career, teaching English Composition, Critical Thinking, Employment Strategies, and Instructional Technology in the Classroom. During his time here, Clayn has begun to shift his focus from teaching to other areas. He has taken on administrative responsibilities within the General Education Department as the Faculty Coordinator and providing instructional technology support and training to fellow colleagues throughout the Department and College as a whole.
Clayn also serves on the Faculty Senate, ITRC Moodle Advisory Board, TGE Advisory Board, and TGE Employment Strategies subcommittee.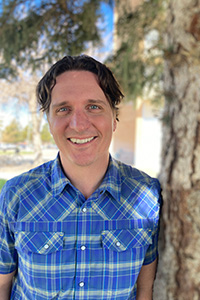 Matt Wilson
Clinical Senior Instructor, Technical General Education
Office: Roy F. Christensen Complex 375
208-282-3200
Professional Work Experience
Instructor, ISU College of Technology General Education – 4 years
Online Adjunct Instructor, College of Southern Idaho – 1 year
Instructor & GTA, Northern Arizona University – 3 years
Writing tutor, various institutions – 5 years
Low-skilled positions to pay rent after earning a degree in the arts! – 4 years
Career Highlights
Joining the General Education Department at the College of Tech!
Teaching upward of 1000 students how to transmit their ideas effectively and ethically
One of My Favorite Professional Experiences
When I used to teach on academic campuses, I had several students report to me that through my freshman composition class they had discovered a love for writing that led them to switch their majors to English. For many composition teachers, there might not be a higher honor than that, but it's never been a goal of mine to convert students to a new future as writers. Rather, what is gratifying to me is to get students to appreciate the truth that critical thinking and effective communication—oral and written—will open doors for them, not just in their future professions, but in every aspect of the lives they have already planned for themselves. My favorite experiences as a teacher are receiving confirmation that I've done just that.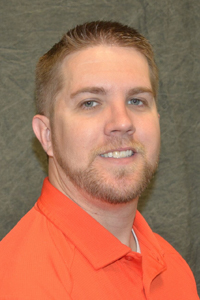 Michael Matusek
Instructor
Office: Roy F. Christensen Complex 271
208-282-4423
Professional Work Experience
Instructor, College of Technology – Technical General Education – 1 year
Instructor, Highland Senior High School – Physical Science & Math – 2 years
Entry Level Research Scientist – Idaho Accelerator Center – 2 years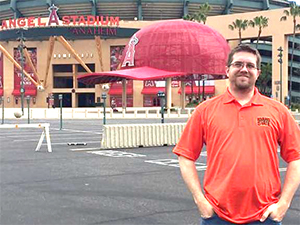 Career Highlights
Owner of Tutoring Business
Recipient of graduate scholarships over 3 years in applied physics
Attendee at Hampton University Graduate Studies at Thomas Jefferson Laboratory while conducting research on data obtained from the Hall B g13 experiment
Conducted cosmic ray research with the Quarknet program through the University of Notre Dame
Favorite Professional Experience
As an instructor I had the opportunity to introduce students to real scientific investigation. One group of students involved in working with our Quarknet cosmic ray detector had an incredible chance to verify some known facts about how cosmic rays enter the Earth. Through various experiments my students figured out that there is an angular dependence of cosmic ray muons. Matching experiment with theory was a rare opportunity to see how my students' could use their knowledge to understand the world around them. Beyond that, many students found a new interest in science and technology. I strive to have experiences like these on a regular basis, where students can see how the material they learning has a place in our world.