Technical General Education (TGE)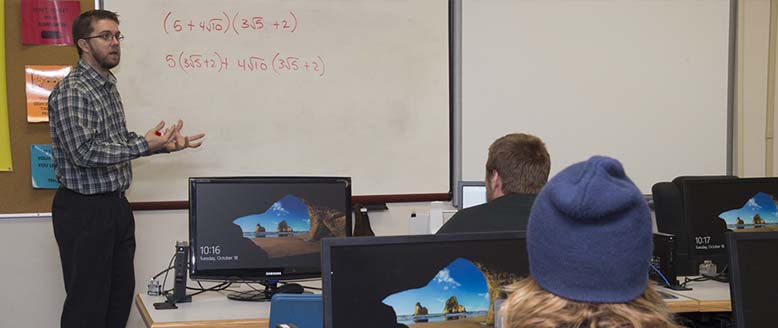 Technical General Education (TGE) provides general education courses which complement the technical programs in the College of Technology.
One semester emphasizing technical general education basic coursework is incorporated into each program curriculum for students who do not demonstrate adequate academic skill to succeed in the occupational content courses of their programs. These students enroll for 1-16 credits of Technical General Education (TGE) basic courses prior to placement in their occupational-based curriculum. Students demonstrating academic proficiency in math and written communications will bypass this section of the curriculum.
Technical General Education core course content is designed in accordance with suggestions and directions from program instructors, advisory committees, and industry employers. TGE core coursework complements the student's technical training by providing education in written and oral communication, building employment skills, ethical issues in technology and understanding human relations issues pertinent to the workplace.
Technical General Education core courses are taken concurrently with the student's program courses and may be required to complete the Technical Certificate, Advanced Technical Certificate, and/or Associate of Applied Science degree. Students should consult their programs' required course lists to determine which of the TGE core courses must be taken.