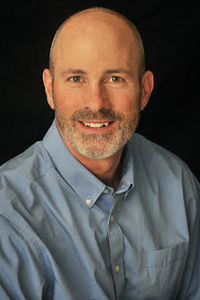 Darin Jernigan MS, DPT, WEMT
Director Physical Therapist Assistant Program
Office: Owen-Redfield Complex 242
208- 282-4815
Professional Work Experience
Physical Therapist – 26 years
Seasonal Climbing Ranger Grand Teton National Park – 19 years
Wilderness Emergency Medical Technician (EMT) – 18 years
Instructor, College of Technology PTA Program – 14 years
Career Highlights
Practiced Physical Therapy in 10 states
Completed a 30 day mountain patrol on Mt McKinley AK. stationed at the 14,000' camp performing Search & Rescue for the National Park Service
Was awarded "Employee of the Year" for a fortune 500 rehabilitation company in the 1990's
Graduated 14 PTA classes, and roughly 225 PTA graduates!
One of my Favorite Professional Experiences…
During my professional career, one of the most gratifying things I have experienced is being the recipient of the College of Technology (COT) Outstanding Achievement Award. This award is based on the perceptions of students, fellow faculty, and administrators. As a result of the award, I was asked to be one of the speakers for the 2012 COT graduation ceremony, which I must admit was an incredible honor and privilege. It was apparent to me at that time that I had found my professional calling as a facilitator/mentor/synergist for my community, colleagues, and students.
As an undergraduate student at ISU, I was greatly influenced by a professor in the Biology Department, Dr. Alex Urfer. He was able to entice me to learn for the sake of learning itself. He helped to guide me into a field of study that allowed me to become "internally motivated." As an instructor, I aim to get students self-motivated to learn as well. I believe that self-motivation is best taught through the commitment, enthusiasm, and knowledge that teachers demonstrate to their students in the classroom and in life.
There is also an intangible aspect to being a leader, or teacher, in enabling students to open their minds to the possibility of alternative truths, realities, and values. I strive to have my students understand how limited we are as human beings by our own personal experience and how our personal experience has shaped our perception of the world in which we live. I challenge my students to take off their "masks" and look at the world from a different perspective. We inherently have a screen, or mask, that makes it difficult for us to see the world differently than being defined by our own experiences. I hope to teach my students that they have the ability to accept and change their perspective on how they view others and the world in which they live.
My goal as an instructor is to have every one of my students have positive feelings about their experience in the PTA program and the classes I teach. Following is a comment a student made about me in a previous course evaluation that concerned what they liked about the class: "The professor and his passion for Physical Therapy. Darin had the enthusiasm to be able to get all of us so excited for learning. He is the best professor that I have ever had." I hope you can say the same thing about me too, someday…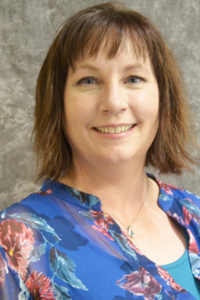 Angie Lippiello MHE, PTA
Clinical Instructor Physical Therapist Assistant Program
Office: Owen-Redfield Complex
208-282-4338
Professional Work Experience

• Physical Therapist Assistant – 15 years
• RehabAuthority
• Functional Pathways at the Idaho State Veterans Home
• Idaho State University, College of Technology PTA Program – 9 years
• Clinical Instructor
• Academic Coordinator of Clinical Education
Career Highlights

• Idaho State University Alumni
• B.S. Biology
• A.A.S. Physical Therapist Assistant
• MHE Master of Health Education
• Member of the American Physical Therapy Association
• Outstanding Physical Therapist Assistant Student 2003
• Member of the Idaho Physical Therapy Association
• Nominating Committee member 2010-2013
• Nominating Committee Chair 2013
• APTA Credentialed Clinical Instructor
My Favorite Professional Experiences

I enjoy sharing my passion of physical therapy with others and hope it will spark excitement in students in our program. As a Physical Therapist Assistant instructor, I visit students during their clinical rotations in physical therapy practice settings. It is very rewarding to see a student begin in our program as a novice and finish as an entry-level physical therapist assistant. Seeing their skills and confidence grow during the program is satisfying and it reinforces my commitment as an instructor.
Nash S. Johnson PT, DPT
Instructor/Clinical Education Coordinator
Office: Owen-Redfield Complex 255
208-282-3023
Professional Experience
ISU Alumni

2007 – Physical Therapist Assistant A.A.S.
2009 – Health Science B.S.
2012 – Doctor of Physical Therapy
Clinical Education Experience in many settings as a PTA student and a PT student

Worked in outpatient orthopedics as a PTA for 2 years
Worked in outpatient pediatric setting as a PT for 2 years
Worked in home health setting as a PT for 4 years
Supervised multiple students as a clinical Instructor
Supervised PTAs and PT aides/techs
Career Highlights
Achieved APTA Level 2 Credentialed Clinical Instructor
Trained multiple PTs and PTAs that were new to home health setting
Awarded 2011 PT/PTA Student of the Year from the Idaho Physical Therapy Association (IPTA)
Served as a student leader in the PTA program and in the IPTA
Attended multiple national APTA conferences
Served as a student usher for the APTA House of Delegates
Tutored many PTA students while a student
Favorite Professional Experiences
The most rewarding experiences I have had as a professional is to support others in their goals. In addition to treating patients, I have had many different opportunities to be a mentor. I have immensely enjoyed being a clinical instructor to multiple students. While working for a home health company, I took the opportunity to be a liaison between the management and the field clinicians. Sometimes it felt as though there was an adversarial relationship between the management and the field clinicians. I tried hard to bridge that gap by speaking in behalf of my colleagues to the management, but also working with all the members of the team to improve our overall outcomes. Through this, I gained the respect of my colleagues, and the management was willing to give me more leadership opportunities. This has also helped me to become a better clinician. I learned that facilitating others to become better is one of the most rewarding aspects of this profession.
A Little About Me
I have an amazing wife who I adore and we have been blessed with 4 kids. I delight in doing many activities with my family which is how I spend much of my free time. For example, coaching my kids in various sports, camping with my family, and going disc golf is always fun. I also like doing various activities with my hands, such as: cross-stitching, building models, and other handicrafts. In addition, our family has 8 pets: 1 cat, 1 dog, 1 frog, 2 crested geckos, and 3 snakes. I also like doing Pocatello 5K or 10K fun runs, along with many other sports.
Dave Smith MS, PTA
Physical Therapist Assistant Instructor
Office: Owen-Redfield Complex Room 330
208-282-2928
Professional Work Experience
Physical Therapist Assistant – Since May 2007

University of Utah Medical Center
VA Medical Center
McKay-Dee Sports Medicine

Instructor, College of Technology – Since Spring 2016

HO 0106 – Medical Terminology
HO 0111 – Anatomy and Physiology
PTA 0104 – Introduction to Kinesiology
PTA 0106 – Applied Kinesiology
PTA 0203 – Therapeutic Exercise
Career Highlights
Idaho State University Alumni

AAS – PTA, 2007
BSHS – 2008

University of Utah Alumni

MS – Health Promotion and Education, 2015

Provided physical therapy to our nation's veterans for 6+ years
Found a way to exercise while I work (Physical Therapy)
Found a way to make money doing what I love (teaching)
Favorite Professional Experiences
While working at the VA Medical Center and the University of Utah Medical Center, I was fortunate enough to be involved in multiple groundbreaking research studies that will revolutionize health care and physical therapy as well as change the life of countless patients. One such study was on the development and use of percutaneous osseointegrated prosthetics for amputees. This procedure involves surgically implanting a rod into the bone and having a prosthesis then mounted to the rod. This will allow much better function and feedback from a prosthesis.
A Little About Me
I am an avid runner and outdoorsman. I try to spend as much time outside as possible. I can often be found in the mountains being pulled by one of my three children, or my chocolate lab. My wife and I enjoy camping, hiking and exploring and do all of them year round.