Energy Systems Nuclear Operations Technology
About the Occupation
The Energy Systems Nuclear Operations Technology program offers students the opportunity to learn the skills required to work in a large variety of nuclear facilities. Students learn about electronics, instrumentation, power generation, reactor plant operation, radiation detection and protection, the nuclear industry, and safety protocols. Small class sizes and face-to-face learning with hands-on laboratories make the environment very conducive to learning the skills needed to obtain employment.
The program has been designated as the Northwest Regional Center of Excellence for Nuclear Education and Training by the Nuclear Energy Institute. There are many opportunities for employment in the nuclear industry, from nuclear power, to fuel fabrication, to research facilities, medical isotope production, and waste management.
The United States is one of the largest producers of nuclear energy and has been producing electricity from nuclear reactors since 1957. To find out more interesting information, facts, and myths about Nuclear Energy, check out our Nuclear Power page.
The world's premier nuclear research facility, Idaho National Laboratory, is right here in southeast Idaho. Their mission is to discover, demonstrate and secure innovative nuclear energy solutions, other clean energy options and critical infrastructure. Working for INL allows you to be part of discovering the new nuclear technologies that will lead the industry. There are also facilities that specialize in dealing with the complex issues of nuclear and radiological waste, like the Energy Solutions site in southern Utah, and facilities that mine, fabricate and enrich nuclear fuel through specialized manufacturing processes requiring workers knowledgeable about radiological and nuclear hazards. These types of sites are licensed as fuel cycle facilities, and you can read more about them at the Nuclear Regulatory Commission's website.
Graduates Employed or Continuing Education Three-Year Average

100%
Idaho Median Income


$99,340
National Median Income


$99,340
Program Description
The Energy Systems Nuclear Operations Technology program offers students the opportunity to learn the skills required to work in nuclear power plants, fuel cycle facilities, and nuclear research labs. Students learn about electronics, instrumentation, power generation, radiological work standards, reactor plant operation, radiation detection and protection, reactor theory, the nuclear industry, glovebox work, steam generation, and safety protocols. The program has two tracks, allowing students to specialize as either Nuclear Facility Technicians or Licensed Operators. Licensed operators learn to manipulate the controls of nuclear reactors, and are able to train on the AGN-201 reactor at ISU. You can learn more about the reactor here. Upon completion of this track, students are prepared to undertake the process of getting an NRC license at either a research, commercial power, or medical isotope production reactor facility. The other track, Facility Technician, train students to specialize in the use of gloveboxes and manipulators to work at a variety of different nuclear facilities handling highly contaminated material in a safe manner. They learn about instrumentation calibration and repair, radiation detection and measurement, maintenance of industrial mechanical systems, and how to perform work in contaminated environments. Whichever track you choose, the small class sizes and face-to-face learning with hands-on laboratories make the environment very conducive to learning the skills needed to obtain employment. The program has been designated as the Northwest Regional Center of Excellence for Nuclear Education and Training by the Nuclear Energy Institute
Program Overview
Program accepts students in August
Typical classroom hours are Monday through Friday from 8:00 a.m. to 4:00 p.m.
Program admits 16 students in a cohort
Physical demands for this program may include lifting, standing, bending, and close vision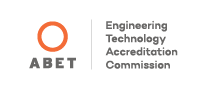 Accreditation
The Energy Systems Nuclear Operations Technology Program is accredited by the Engineering Technology Accreditation Commission of ABET, http://www.abet.org
Degree Options
Energy Systems Nuclear Operations Technology Associate of Applied Science (2 years)
Intermediate Technical Certificate Energy Systems Technology (1 year)
Bachelor of Applied Science (4+ years)
Career Opportunities
Commercial nuclear power facilities
Technicians and operators
Government contractors
Minimum Test Scores
| | | |
| --- | --- | --- |
| SAT | English: 360 | Math: 500 |
| ACT | English: 14 | Math: 19 |
| ALEKS | | Math: 30 |