Idaho State University Computer Science Professor Awarded Fulbright Fellowship in Iceland
April 5, 2023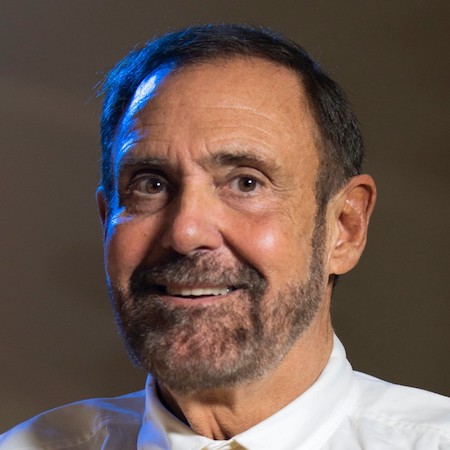 An Idaho State University computer science professor has earned one of the country's most renowned fellowships.
Recently, Larry Leibrock, visiting assistant professor of computer science, was announced as one of this year's Fulbright-National Science Foundation Cybersecurity and Critical Infrastructure Scholars. For his fellowship, Leibrock will make his way to the University of Iceland in Reykjavik to teach and conduct research focused on the two disciplines. One course he plans to teach is a hands-on course that will see University of Iceland students collaborate with their counterparts at Idaho State and explore ways to make Iceland's unique geothermal power systems more resilient to cyber attacks.

"The next generation cybersecurity professionals will deal with a wide range of threats, risks, and attacks as we continue to move to a globally connected Internet of Things and high-performance networks," explains Leibrock. "A lesson that's been relearned from the present Russia/Ukrainian War is the importance of being able to defend national infrastructure from malicious state and non-state actors."
While Leibrock's in Reykjavik, he plans to host seminars and workshops focused on U.S.-based initiatives related to cybers security and resilience as well as meet with industry and government leaders in Iceland.
"Dr. Leibrock is an accomplished scholar in cybersecurity research and instruction," said Steve Chiu, professor and chair of ISU's Department of Computer Science. Chiu was awarded a Fulbright fellowship of his own to Iceland in 2019. "His Fulbright-NSF award is well-deserved and shows the caliber of our faculty. I am very excited that he will be able to further our international collaboration in this area."

"I am happy to be able to build upon the relationships Dr. Chiu established during his time in Iceland and further the collaborative partnership between Idaho State and the University of Iceland," Leibrock said.
This is the second Fulbright fellowship for Leibrock, a rare achievement in academia. In 2017, he was at the University of Oxford in the United Kingdom, focusing on cyber warfare at The Changing Character of War Centre.

Back in Idaho, Leibrock helped to create ISU's undergraduate and graduate certificates in cybersecurity. Additionally, he serves as University Research Affiliate at Idaho National Laboratory's National and Homeland Security directorate. He is also a combat veteran of the Gulf War, the Second Iraq Conflict, and the War in Afghanistan.
"Dr. Leibrock is a real treasure," said Scott Snyder, Dean of Idaho State University's College of Science and Engineering. "He has clear and novel insight into the issues in cyber security facing our country and the world today. Larry is richly deserving of the Fulbright award, and I am excited that he will be able to share his knowledge with the University of Iceland and bring what he learns back to ISU."
"It has been a privilege to work with the talented researchers and students at Idaho State and my colleagues at INL," Leibrock said. "This award is the capstone on my teaching career here at Idaho State University. I plan to retire from the University in May 2024, and I consider myself extremely fortunate to be able to teach, conduct research and provide cybersecurity expertise abroad through the Fulbright U.S. Scholar Program."

For more information on Idaho State University's Department of Computer Science, visit isu.edu/cs.

---
Categories: