History Professor Dr. Sarah Robey Publishes Book; to Give Public Talk
March 21, 2022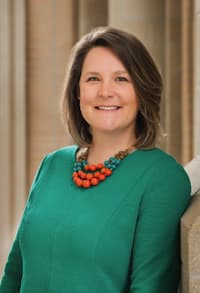 Dr. Sarah Robey, Assistant Professor of History at Idaho State University, recently published her book with Cornell University Press.
Atomic Americans: Citizens in a Nuclear State tells the story of how Americans adjusted to a world transformed by nuclear weapons. Faced with the constant specter of nuclear attack, Americans did so much more than duck and cover under elementary school desks in the decades after World War II. Instead, the dawn of the Atomic Age sparked a new wave of civic involvement centering around the twin goals of national and individual survival. By examining a range of sources from everyday citizens, Robey shows us how nuclear weapons ushered in a complex era of not only activism and action, but also debate and dissent.
Robey will give a public talk about her book on Zoom on March 31 at 3 p.m. Please use the Zoom link to attend. More information about the talk can be found on the ISU History Department website and information about the book can be found on Cornell University Press' website.
---
Categories: