Graduate students and faculty from CMP department collaborate to publish research in the Journal of Global Sport Management
April 16, 2019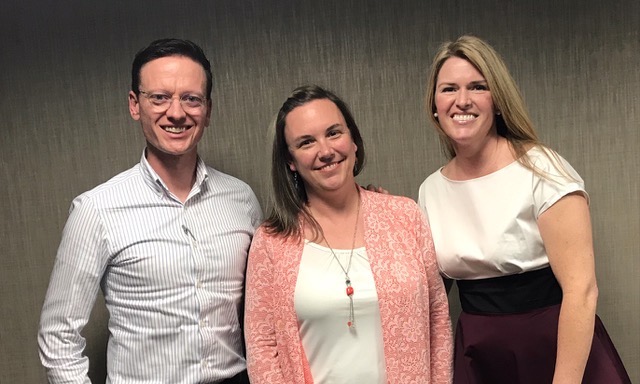 POCATELLO – Graduate students and associate professor Karen Hartman from Idaho State University's Department of Communication, Media and Persuasion recently collaborated to publish an article on crisis response preparedness in the Journal of Global Sport Management.
"To see a paper start as an idea in class and then get published in an international journal is a wonderful representation of what our graduates can do if they put their minds to it," Hartman said.
The paper, "Gun Violence, eSports, and Global Crises: A Proposed Model for Sport Crisis Communication Practitioners," creates a visual step-by-step model for professionals working in sport industries to implement a response to a crisis event.
The research began as a degree paper the lead author, Ross Knight, wrote as part of his requirements for graduation. Knight graduated from ISU with an Master of Arts Degree in communication in 2016 and now is a senior associate director in the MBA Programs for Working Professionals at University of California, Berkeley.
The additional co-author, Amanda Bennett, is a current ISU master's student and will complete her degree in communication in May.
Knight and Bennett worked with Hartman by employing a case study on the August 2018 shooting at an eSport competition that killed two competitors and injured 10 others in Jacksonville, Florida. The first mass shooting to occur at a professional sporting event, the authors analyze if sport communication practitioners are prepared to respond to such complex and high profile crises.
The journal is published by Taylor & Francis and the article can be found at https://doi.org/10.1080/24704067.2019.1576144
---
Categories: