Five ISU undergraduates to present research at Western Regional Honors Conference
March 21, 2019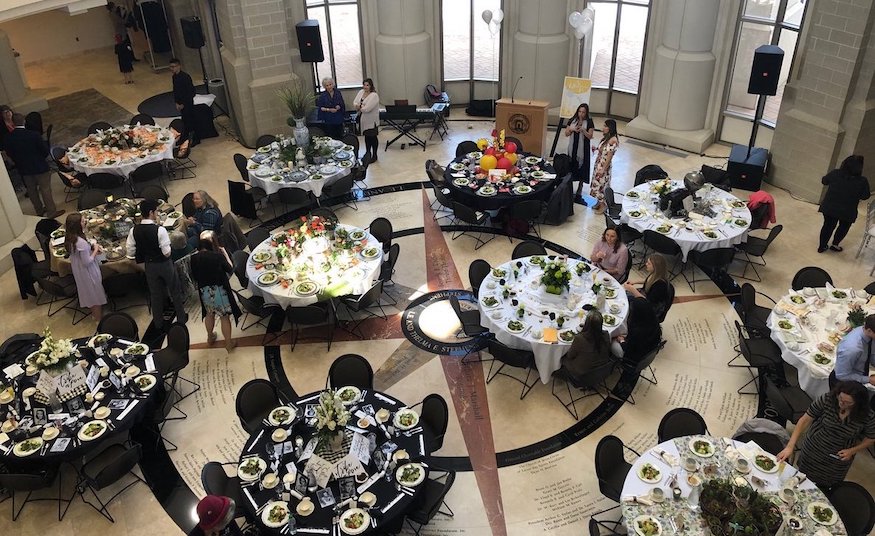 POCATELLO – Five Idaho State University Honors Program undergraduates will present research at the Western Regional Honors Conference hosted by Montana State University March 29-31.
Those students include communications major Madeleine Coles, political science major Kayla Parnin, anthropology major Joseph Effingham, geosciences major Emily Chojnacky and management major Daniel Heithoff. They were all selected to give oral or poster presentations at the conference.
"I am extraordinarily excited that they are getting a chance to take their research and show it off to a broad audience of other honors students from around the region," said Shannon Kobs Nawotniak, ISU University Honors Program director. "They will get a chance to receive great feedback from other students and faculty. They'll really have to learn how to communicate effectively because they will not be talking to specialists in their field, and that can really add challenges to giving a good presentation."
The states that participate in the Western Regional Honors Conference include Alaska, Arizona, California, Colorado, Hawaii, Idaho, Montana, Nevada, New Mexico, Oregon, Utah, Washington and Wyoming.
ISU is the only university in Idaho that offers a full undergraduate honors degree. One requirement for attaining the Honors degree is carrying out original research under the guidance of a faculty mentor.
"For most of these students, their WRHC presentations are preparation for defending their research before a faculty committee, just like for a master's thesis," Nawotniak said.
Coles' research is an analysis of the work of Janet Malcolm, who was a prominent writer for New Yorker magazine for many years and whose work often questioned the way ethics and journalism are viewed.
"I examine the field of journalism and reporting practices especially within the realm of duty-based ethics and consequence-based ethics," Coles said. "I'm very excited to be able to present my research at WRHC, as it will be the first time I have ever participated in an academic conference."
Chojnacky's research consists of using petrographic analyses to determine the amount of void space in samples collected from Craters of the Moon National Monument and Preserve (Idaho) and Hawai'i Volcanoes National Park. These samples were collected as part of NASA's Biologic Analog Science Associated with Lava Terrains (BASALT) research project, which uses lavas in Idaho and Hawai'i to study where microbes might live in rocks on Mars.
"Using these analyses for my portion of this larger project, I examined the relation between void space and a rock's overall alteration," Chojnacky said. "Internal voids created by naturally occurring gas bubbles in lava, called vesicles, and cracks in a rock increase the surface area that can be affected by water-rock interaction and can also create additional space for potential habitat for endolithic microbes."
She said that the type of research she is engaged in could help determine whether future missions to Mars should focus their search for evidence of past microbial life on low-density, altered basalts.
The students will be financially supported to attend the conference thanks to funds raised at the ISU University Honors Program's 10th-annual An Opportuni-Tea fundraiser that was held in early March at the Stephens Performing Arts Center. Some of the proceeds of this event will go towards travel expenses for the students. Support from fundraisers like An Opportuni-Tea is critical, Nawotniak said.
"The average undergraduate doesn't have the money to be able to participate in research conferences, so they lack that opportunity," she said. "It is really important for their development as researchers to learn how to talk about their work and connect with leaders in their field. It's wonderful to see the community come together to help us create these opportunities for ISU Honors students."
An Opportuni-Tea received donations from businesses and individuals across Idaho, Utah, Wyoming, Washington, and as far away as Michigan.
Student photo: This is geosciences major Emily Chojnacky, who is one of five students presenting at the conference, when she was in Hawaii where lava samples she is studying were collected.

Idaho State University, a Carnegie-classified doctoral high research activity university and teaching institution founded in 1901, attracts students from around the world to its Idaho campuses. At the main campus in Pocatello, and at locations in Meridian, Idaho Falls and Twin Falls, ISU has nine Colleges, a Graduate School and a Division of Health Sciences that together offer more than 250 certificate and degree programs. More than 12,000 students attend ISU. Idaho State University is the state's designated lead institution in health professions.
---
Categories:
College of Arts and LettersCollege of Science and EngineeringResearchUniversity News