ISU experimental psychology Ph.D. student Aimee Bozeman attends prestigious spinal cord injury workshop
September 4, 2019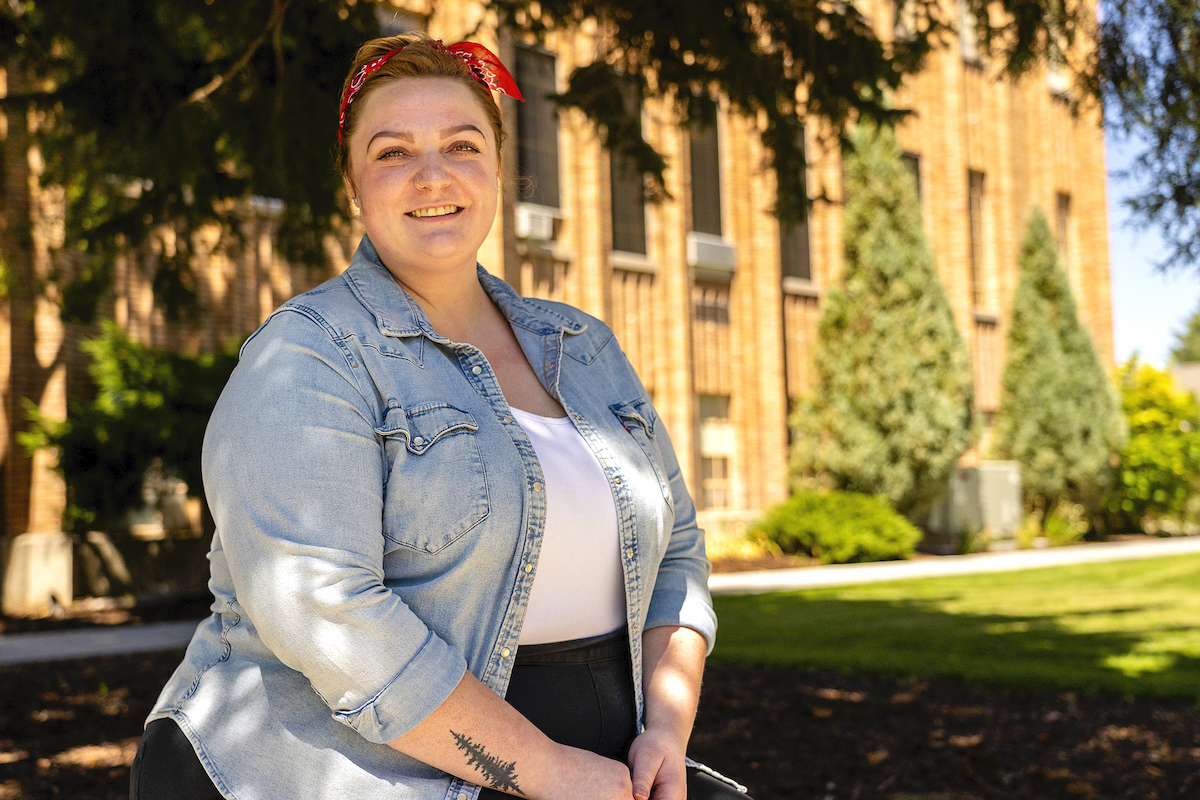 POCATELLO – Idaho State University experimental psychology doctoral student Aimee Bozeman was one of 12 fellows from across the world that received the opportunity to attend the competitive Ohio State University Wexner Medical Center's 2019 Spinal Cord Injury Training Program.
"It was really life changing for me as a researcher and for me going forward in my career," said Bozeman about the 12-day program she attended in May. "It not only benefitted me individually, but the information I've brought back benefits ISU and the lab that I work in."
The ISU lab Bozeman works in is psychology Professor Michele Brumley's behavioral neuroscience laboratory that examines the development of motor behavior and spinal cord injury. Brumley is Bozeman's faculty advisor.
"Our lab is interested in circuitry within in the spinal cord and how that relates to motor behavior and restoration of motor function, specifically in developing organisms and, even more broadly, looking across development," Bozeman said. "Our lab is mostly investigating basic mechanisms and the components of spinal cord injury."
While the lab she works in focuses on the early development of organisms, the program she attended at OSU focused on adults.
"I was able to broaden my spectrum of information, so now I have training from the first day after birth all the way to adulthood on common issues associated with spinal cord injury," Bozeman said.
At the workshop, Bozeman worked 12 to 15 hours a day, learning about basic research methodologies such as how imaging is done for people with spinal cord injuries and behavioral techniques for them.
Another major component of the program was learning about the Basso, Beattie and Bresnahan (BBB) locomotor scale method used to assess the motor functions, or movements, of laboratory rats. The BBB, however is geared toward measuring the motor functions of adult animals, and not younger ones.
As part of her doctoral thesis, Bozeman will now work with her mentor, Brumley, and one of the creators of the BBB, Ohio State University's Michele Basso, to create a similar scale method for accurately measuring the motor functions of animals at earlier developmental stages. This is one of the major ways the workshop Bozeman attended will benefit her research being done at ISU.
"My dissertation is going to be focused on creating this scale with Dr. Brumley and Dr. Basso, a little bit of a cross collaboration, with Dr. Brumley knowing the developmental aspect of it and Dr. Basso at OSU knowing how to validate and make a scale reliable," Bozeman said. "They'll both be working with me, which is an awesome opportunity."
Bozeman is a first-generation college student from Zebulon, Georgia, who earned her bachelor's degree in psychology and law from Georgia Southern University in Statesboro. She is finishing her master's in psychology at ISU and embarking on her Ph.D. dissertation at ISU beginning this fall.

Idaho State University, a Carnegie-classified doctoral high research activity university and teaching institution founded in 1901, attracts students from around the world to its Idaho campuses. At the main campus in Pocatello, and at locations in Meridian, Idaho Falls and Twin Falls, ISU has nine Colleges, a Graduate School and a Division of Health Sciences that together offer more than 250 certificate and degree programs. More than 12,000 students attend ISU. Idaho State University is the state's designated lead institution in health professions.
---
Categories:
College of Arts and LettersGraduate SchoolResearchStudent LifeUniversity News