About Us
MRCF Personnel
The MRCF is a small team consisting of ISU employees and a rotating number of student interns who we train in all things molecular. We work with internal faculty members, as well as external collaborators from other institutes and companies.
Below is information about our laboratory, the equipment we have for shared use and a brief overview of how we were established. For more information about the services we provide, please visit our page.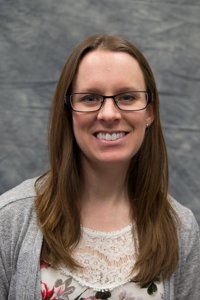 Lisa McDougall
Research Associate
Office: Gale Life Sciences, Room 463
Lisa is originally from North Idaho, and moved to Pocatello in May of 2010. She received a BS in Biology and a MS in Neuroscience from the University of Idaho. Lisa began her life at ISU working in the lab of Dr. Jack Rose as a Research Associate, assisting with his research program. She was hired as a Research Associate for the MRCF in August of 2012.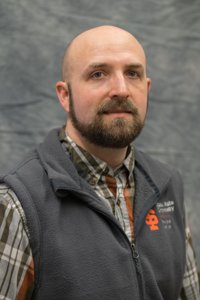 Jason Werth
Research Associate
Office: Gale Life Sciences, Room 463
Jason is originally from Blackfoot Idaho, and moved to Pocatello in 2010. He received a BS in Microbiology at Idaho State University. He immediately started working for Dr. Carolyn Weber as a Research Associate, assisting with the RAINS Project. Jason joined the MRCF team in January of 2017.
Melissa Rivas
Undergraduate Researcher
Katie Hansen
Undergraduate Researcher
Instrumentation
Molecular Equipment
Illumina MiSeq Next-Gen Sequencer
AB 3130xl Sanger Sequencing
Agilent Fragment Analyzer
BioTek Synergy HTX Microplate Reader (Multimode)
BP Filters: 360/40, 460/40, 485/20, 528/20, 590/35, 645/40
Veriti 96-Well Thermal Cyclers
Bio-Rad CFX96 qPCR Machine
Bio-Rad ChemiDoc Gel Imager and Printer
NanoDrop1000 - NanoDrop OneC Coming Soon!
Qubit 2.0 Fluorometer - 4.0 Coming Soon!
Speed-Vac Evaporator
Electrophoresis Gel Rigs
Multiple Centrifuges, Refrigeration Optional
Vortexers
Pipettes
Microscopy Equipment
BD FACSCalibur Flow Cytometer
Zeiss Transmission Electron Microscope (TEM)
Olympus Multiphoton Microscope
Olympus FV1000 Confocal Microscope
Lasers: 405, 458, 488, 515, 559 and 635nm
Leica DM6B Widefield Microscope
Leica RM2255 Microtome, Motorized
Leica CM3050S Cryostat, Motorized
History of the MRCF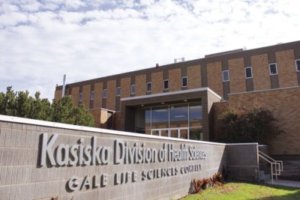 The MRCF was established in 1994, and has grown continuously with the aid of significant extramural funding from the NIH and NSF, as well as ISU Colleges and the Office of Research. The first major expansion of the MRCF occurred in the spring of 2002 to accommodate research functions of a National Institutes of Health Biomedical Research Infrastructure Network (NIH BRIN) grant. The MRCF underwent a second major expansion during the spring of 2006 when we were awarded a National Science Foundation Major Research Instrumentation (NSF MRI) grant to obtain more research equipment.
The MRCF has proven to be of critical importance to ISU investigators in the areas of molecular genetics, microbiology, developmental biology, physiology, anatomy, neurobiology, molecular evolution and systematics, phylogenetics, population genetics, bioinformatics, comparative and computational genetics, and pharmaceutical sciences. In addition, because the MRCF is central to ISU's training of the next generation of molecular scientists, both undergraduate and graduate students use its resources extensively. The MRCF also serves the DNA sequencing and genotyping needs of an increasing number of investigators at other institutions throughout the state and the nation.
Lab Information
Idaho State University, Building 65640 Memorial Drive, Stop 8007Pocatello, ID 83209
Map | Map to the MRCF


Hours of Operation | 8:00AM - 4:00PM; Excluding University closures and holidays