American Indian Tuition Fee Program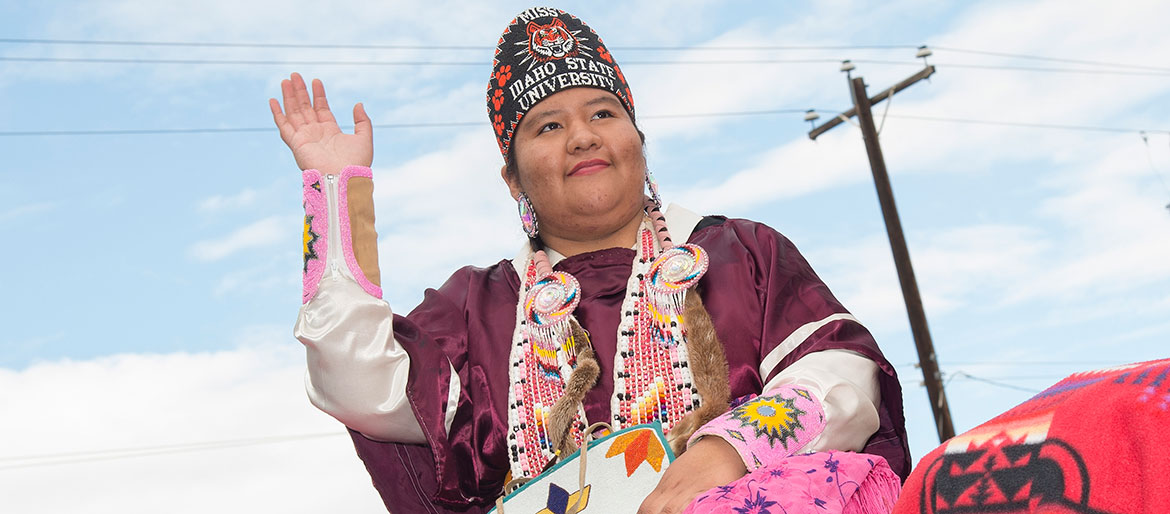 Idaho State University is committed to increasing educational access to all populations, including American Indian students, and the University's relationship with the Shoshone-Bannock Tribes is historically unique because of the location of the Pocatello campus on traditional tribal lands.
As part of this commitment, members of Idaho's five federally-recognized American Indian tribes can now attend ISU at a reduced tuition rate of $60 per credit hour beginning fall 2018. The program was approved by the Idaho State Board of Education in June, and applies to members of the Shoshone-Bannock, Nez Perce, Shoshone-Paiute, Kootenai and Coeur d'Alene Tribes. To be eligible students must be degree-seeking, eligible to enroll in ISU courses and apply for federal student financial aid through the FAFSA program. The discounted rate is for tuition only, other institutional, program and/or class fees still apply. For more information about the program, see Frequently Asked Questions or contact ISU Native American Student Services.
The idea for this program was initiated when ISU and the Shoshone-Bannock Tribes began work to update their memorandum of agreement. Both ISU and the Shoshone-Bannock Tribes have representatives on the Idaho Indian Education Committee, an advisory group to the State Board of Education. As part of those discussions, leadership from the State Board of Education requested that ISU bring this proposal to the Idaho Indian Education Committee for statewide consideration. The Idaho Indian Education was unanimously supportive of the proposal. Many states offer members of federally recognized tribes free or reduced tuition, due to their unique sovereign status. This tuition program is not based on racial or ethnic considerations, but, rather the unique political status of American Indians.
Contact Us
(208) 282-3382
Rendezvous Center Room 320
Lethaniel Loley
Coordinator/Advisor
Native American Student Services