Business Technology Faculty
---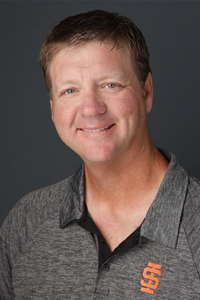 Duane Rawlings
Program Coordinator, Instructor
Office: RFC Building Office #262
(208) 282-3190
Professional Work Experience
Investment Advisor – 11 years
Human Resources Manager – 7 years
High School Baseball Coach – 6 years
Business Owner – 4 years
Adjunct Faculty, Marketing & Management Program – 2 years
Career & Employment Retention Specialist – 2 years
Instructor, College of Technology BT Program – 4 year
Career Highlights
Started a business with my sister from a simple idea she had one day and have turned it into a growing, thriving venture that now has a presence in 32 states and Puerto Rico
Helping students find that "aha" moment to break through what they had previously thought as a barrier and to go on and find success.
One of My Favorite Professional Experiences…
My favorite experience is anytime a student or athlete comes up to me and thanks me. Just to know that somehow, however small or big it might have been, I had a positive impact on that person's life. There is no better feeling, or reward, than simply knowing I had some small part in a person's success. I am humbled and grateful every time someone stops to talk to me that I once mentored, taught, or coached.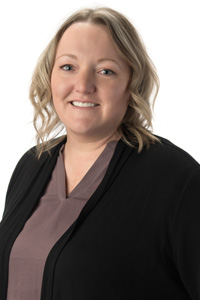 Lindsay Allen
Instructor
Office: RFC Building Office #262
(208) 282-3298
Professional Work Experience & Career Highlights
As a true, second generation Office Ninja, I've always had a passion for all things business and office tech. My first great adventure began in 2003 at AMI Semiconductor, a local semiconductor manufacturing company, shortly after I graduated from the College of Technology's Business Technology program. Thanks to a couple of great mentors and some mad office ninja skills learned as a student in the program, I had many great adventures as an Accounting and Finance Administrative and Executive Assistant; adventures that included organizing and attending investor meetings in New York City, San Francisco, Las Vegas, and Salt Lake City.
In 2008, my next adventure lead me back to the Business Information program as an Instruction Assistant, where I had the good fortune of sharing my many office ninja experiences and best practices with students while inadvertently discovering my second passion – teaching, all while conquering college (again) by earning my Bachelor's of Business Administration in Management. Shortly after graduating in 2012, I was whisked off to Colorado on another great adventure where I managed the Rockies Area office for one of the world's largest oil and gas companies, Chevron.
And just like the Idaho wind, I'm back and happy to be back where I can share my experiences, industry best practices, and passion for all things business technology with current and future Business Technology students.
Gene Warren
Clinical Assistant Professor
Office: RFC Building Office #261
(208) 282-3328
Professional Work Experience
Business and Industry Management – 35 years
Idaho State University Accounting Manager – 17 years
Idaho State University Adjunct Faculty – 20 years
Idaho State University Clinical Senior Instructor – 9 years
Career Highlights
ISU College of Technology Graduate in Marketing and Management
Bachelor of Science Degree in Adult Education from ISU
Working experience in retail and restaurant management
Loan officer and assistant manager for a national finance company
Idaho Educational Credential in Advanced Occupational Specialist specializing in Accounting and Information/Communication Technology
Favorite Professional Experience
Years ago, I received a customer complaint about one of my employees. The complaint addressed how incompetent this employee was about fulfilling her task. This customer continued to explain how our employee did not know how to use a piece of equipment in our business and how she took an extraordinary amount of time completing the order. It was a serious accusation due to the nature of the task. This employee was a great person with a great attitude. I could see her positive potential.
In response to her error that day, I decided that this would be a great teaching opportunity. I assigned her to be the expert of that particular machine. She was to learn everything about it and then train the rest of the staff on how to use it properly. This experience was highly successful. Not only did she gain her confidence, but she also surpassed my expectations. She loved learning about the equipment's details and she highly enjoyed the training opportunity. She stayed with the company for a long time and became my best employee. Everyone seemed to go to her for questions.
This experience reaffirmed my desire to help people and to make sure those around me are successful in all that they do. There is potential in all of us. I accept the challenge to find that potential in my students. It is a joy watching them exceed my expectations.