Business Technology Faculty
---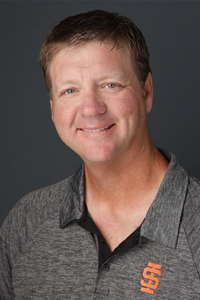 Duane Rawlings
Program Coordinator, Clinical Instructor
Office: RFC Building Office #262
Professional Work Experience
Investment Advisor – 11 years
Human Resources Manager – 7 years
High School Baseball Coach – 6 years
Business Owner – 4 years
Adjunct Faculty, Marketing & Management Program – 2 years
Career & Employment Retention Specialist – 2 years
Instructor, College of Technology BT Program – 4 year
Career Highlights
Started a business with my sister from a simple idea she had one day and have turned it into a growing, thriving venture that now has a presence in 32 states and Puerto Rico
Helping students find that "aha" moment to break through what they had previously thought as a barrier and to go on and find success.
One of My Favorite Professional Experiences…
My favorite experience is anytime a student or athlete comes up to me and thanks me. Just to know that somehow, however small or big it might have been, I had a positive impact on that person's life. There is no better feeling, or reward, than simply knowing I had some small part in a person's success. I am humbled and grateful every time someone stops to talk to me that I once mentored, taught, or coached.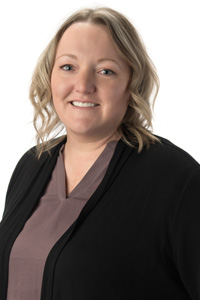 Lindsay Allen
Clinical Instructor
Office: RFC Building Office #262
Professional Work Experience
Office Management – 20 years
Executive Assistant – 4 years
Operations Assistant – 4 years
Technical Assistant – 4 years
Instruction Assistant, College of Technology BT Program – 4 years
Instructor, College of Technology BT Program – 4 years
Certified Ergonomic Specialist – 8 years
Certified Administrative Professional – 10 years
Career Highlights
Planning, organizing, and traveling to exciting places for company events and meetings in: New York City, NY; San Francisco, CA; Las Vegas, NV; Houston, TX; New Orleans, LA; Houston, TX; and Salt Lake City, UT.
As a BT graduate myself, I've had many wonderful opportunities and experiences throughout my career, because of the knowledge and skills I gained through the BT Program years ago. Now I have come full circle to teach in the program I graduated from and love.
Favorite Professional Experience
Planning and attending special events that recognize employees for their achievements, has always been one of my favorite roles throughout my administrative career. Seeing the look of elation on their faces at retirement parties or award recognition banquets, when they realize how much they are appreciated, is one of the best experiences in the world to be a part of.