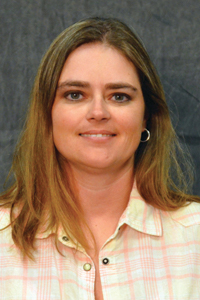 Jennie Brumfield
Assistant Professor
208-282-1052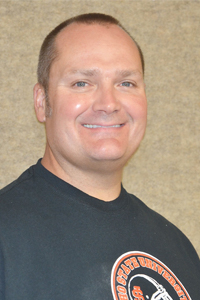 Lance Howell MSN, RN
Clinical Assistant Professor ADRN Program Human Simulation Instructor
Office: COT Building 46 Office #114
208- 282-1021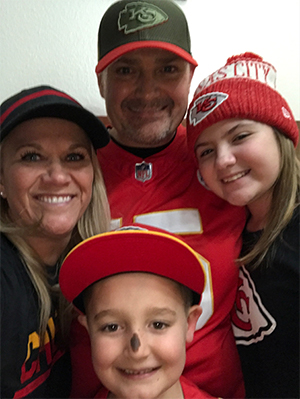 Professional Work Experience
Registered Nurse – 19 years
Certified Nurse Executive in Management/Leadership
Basic Life Support Provider
Trauma Nursing Core Course Instructor
Advanced Cardiovascular Life Support Provider
Emergency Nursing Pediatric Course Provider
Pediatric Advanced Life Support Provider
Neonatal Resuscitation Provider
Idaho State College of Technology Nursing Programs Instructor- 2 years
Career Highlights
15+ Years working in Emergency and Trauma departments in Idaho and Utah
15+ years working in Emergency and Trauma Management
Appointed Chief Nursing Officer at Portneuf Medical Center (2013-2015)
Awarded Emergency Nurse Association Director of the Year in 2011
Appointed as Emergency Department Director to oversee 2 new Emergency and Trauma openings in Texas 2012-2013
One of my Favorite Professional Experiences…
During my professional career my favorite experience was the appointment of Emergency Department Director to oversee 2 new facilities open in Texas. This was a busy time to juggle between my Director position here in Idaho and to also oversee the development in Texas, it required much travel and time away from family. I learned so much from this experience and know it was a time to grow and learn about different communities and healthcare in different parts of the country.
As an instructor I find this to be the most gratifying position in which I have worked. Every day I enjoy coming to teach and learn from the students. I learn from them and continue to want to improve my teaching skills. I want to be the instructor that continues to work in the industry and keeps up to date with skills and changes in healthcare. I currently work in Emergency Departments and love sharing my experiences with students, we are all continually learning from each other.
A little about me….
I have an amazing wife and 7 awesome children age range between 7 to 27. We enjoy going on family trips and experiencing history (I am the history geek that stops at every point of interest, it drives the kids nuts). We love Idaho and find new places to visit any chance we get. I enjoy reading or watching anything that has to do with the Revolutionary War, Civil War and WWII. I am also a die-hard Kansas City Chiefs fan, although they break my heart year after year I am still loyal to the Chiefs Kingdom.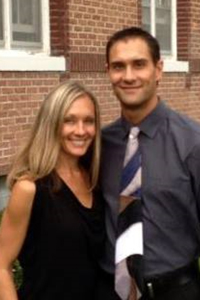 Amy Petersen, MSN, RN
Clinical Assistant Professor ADRN Program
Office: Office: COT Building 46
208-282-4816
Professional Work Experience
Registered Nurse – 15 years
Portneuf Medical Center
Alliance Home Health and Hospice
Instructor, College of Technology
Career Highlights
Staff Nurse Medical-Surgical Units, 2005 - 2009
Case Manager with Alliance Home Health & Hospice, 2015-2019
Instructor at ISU COT Practical Nursing Program, 2009 -2019
Instructor at ISU COT Associate Degree Registered Nurse Program, current
Masters in Nursing Education, 2015
BSN Idaho State university, 2005
Certified Nursing Assistant, 1998
Basic Life Support provider, 1998
One of my Favorite Professional Experiences
During my professional career I have had the opportunity to work with patients, families, and students in various settings. I have found that the most rewarding aspect of nursing is being part of helping others reach their goal whether it is pain relief, healing a wound, or simply passing an exam.
As a home health and hospice nurse, I had a patient that was very ill and tired of suffering. Her family, on the other hand, was not ready to let her go. After a few weeks of providing comfort to her and her family they knew it was time for her suffering to end. I kept strong for the family's sake and stayed by their side until the end. The day had come when they said their goodbye's and she peacefully past. As I left their home that day I got into my car and just sobbed. At that moment I knew I had made a difference in providing pain relief for this patient as well as providing comfort to the family.
Nursing is the hardest job you'll ever love!
A little about me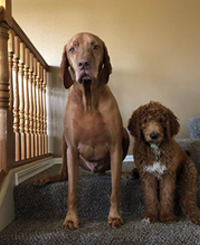 I am married (Wiley), have two boys (Kaden & Rylan), one dog (Raider), and house other creatures/animals that my son brings home. My family and I love to travel and spend our free time hosting family functions, swimming, skiing, and camping. My three favorite things…family, exercise, and red wine!!