H2 Therapeutics and H2Tx take 1st place in CEED Pitch-Off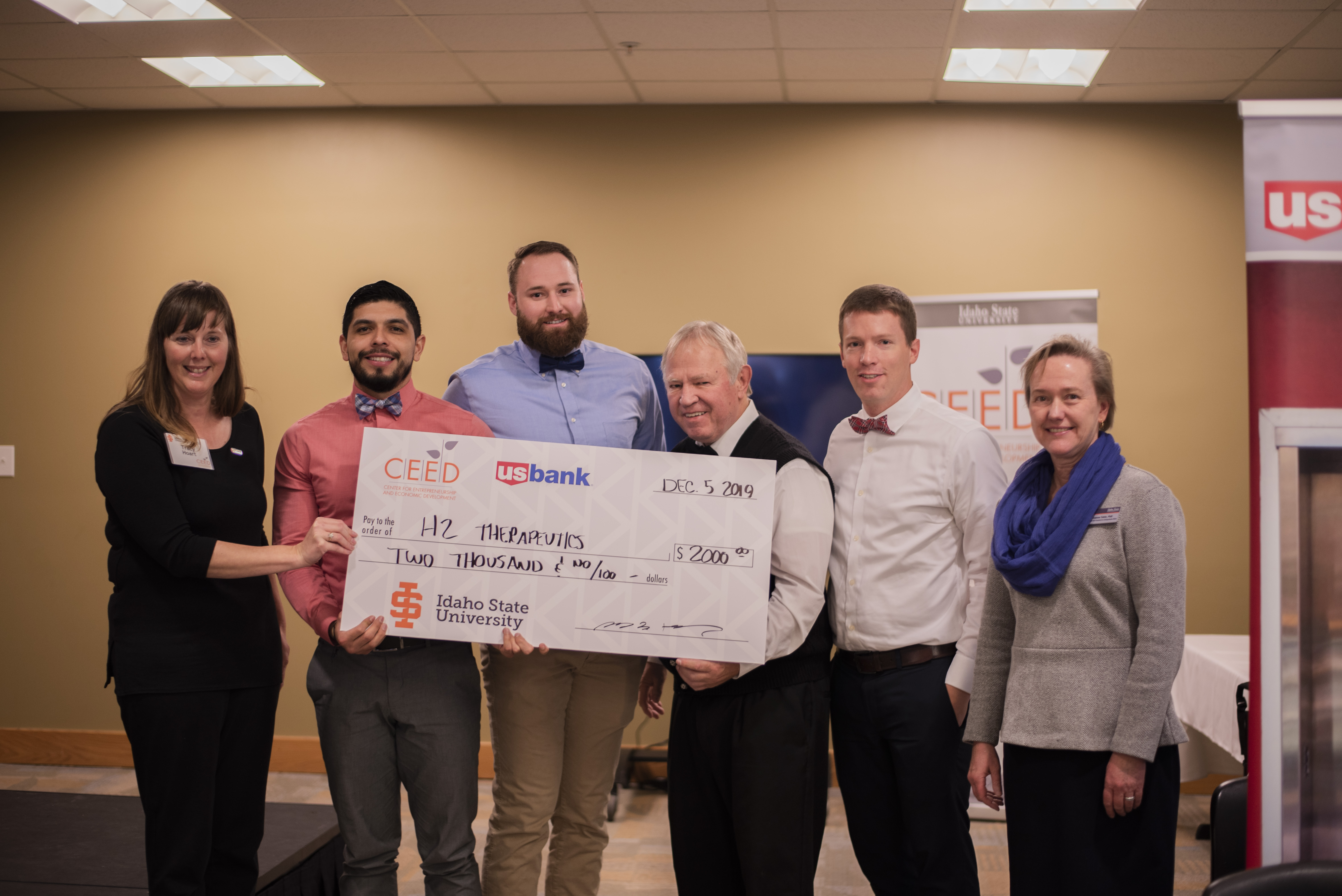 December 9, 2019 - POCATELLO, ID
Congratulations to our own Hugo Rayo, Will Cannon, Kerry Casperson, and Jared Barrott, who took 1st place in the Idaho State University College of Business Center for Entrepreneurship and Economic Development (CEED) Pitch-Off Competition! Way to represent the College of Pharmacy!
The group presented the pitch idea for their medical device H2Tx for their upcoming company H2 Therapeutics. The medical device is an inhalation deli
very system that provides gaseous antioxidants while you sleep. This device is designed to be universally adaptable to any CPAP user, giving CPAP users a great night's sleep and the benefits of defusable antioxidants to combat the daily onslaught of free radicals and oxidative stress.

For their innovative business idea, the team will continue their entrepreneurial journey as they move on to compete against other academic teams from across the state in Boise in April.