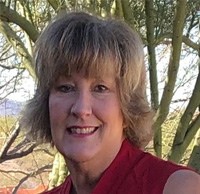 Joanne Trammel MS, OTR/L
Program Coordinator / Clinical Senior Instructor
Office: Owen-Redfield Complex 256
Professional Work Experience
Occupational Therapist - 30 years

Practice areas include: Inpatient acute, Inpatient Rehab, Home Health, Acute Geriatric Psychiatry, Outpatient Rehab

Special interest in Dementia
Program Coordinator/Clinical Senior Instructor, ISU College of Technology OTA program – since 2016
Career Highlights
Graduated from UNC-Chapel Hill with my Master of Science in OT
Graduated from UNC-Greensboro with my Bachelor of Science in Business Administration
Have practiced as an OT in 5 different states
Came to Idaho as a traveling OT 20+ years ago
Developed the Occupational Therapy-led Activities Therapy Program at Sawtooth Behavioral Hospital in Twin Falls, Idaho.
Certified Dementia Capable Care Instructor certified date: June 2013
Participated in JHACO accreditation
Teach caregiver education classes related to loved ones living with Dementia for ISU Continuing Education
Active with the Alzheimer's Association
One of my Favorite Professional Experiences…
I have had too many to count, but I can say that working with OT professionals across the country has been an awesome experience. I have worked with many COTA's and the relationship is great when the communication is open. I have learned so much from COTA's about difficult interventions. I found that the COTA's I work with can have great insight into what the client needs and will find a unique way to make it happen.
This is most true in home health where I have spent much of my career. I spent time as a traveling therapist which took me to Cape Cod and then to Idaho. I have learned so many things from my home health patients. Things such as how to make crazy cake with boiled frosting, homemade noodles, card games, etc.
Being in Idaho these last 20+ years has rounded out my career and I found a passion for dementia while working in home health and that led me to my role in a geriatric psychiatric hospital in Twin Falls. That job was the proving ground for the community-based caregiver education classes I know teach through ISU Continuing Education/Workforce Training.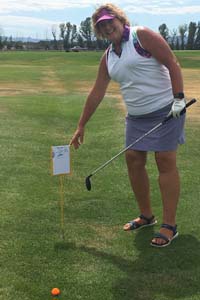 A Little About Me
I was born in Milwaukee, Wisconsin, moved to Asheville North Carolina when I was 6, and then to Idaho in 1994.
I am the youngest of 5 with 4 older brothers. I am married and have 2 children. My son is in the Navy and my daughter and her husband just blessed us with our first grandbaby.
I enjoy golf, gardening, fishing and family.
Brittany Peterson
Clinical Sr. Instructor / Academic Fieldwork Coordinator
Office: Owen-Redfield Complex 330
Professional Work Experience
Occupational Therapist – 12 years
St. Luke's Rehab Hospital with neuro specialty– 7 years
SNF, outpatient and home health – 5 years
Instructor/Academic Fieldwork Coordinator, College of Technology OTA Program since 2018
AOTA Certified Fieldwork Educator 2018
Certified Brain Injury Specialist (CBIS) – 8 years
Professional Ultra Runner – 5 years
Career Highlights
Lead OT for 7 years at St. Luke's
Participated in CARF and JCAHO accreditation processes
Developed Constraint-induced Movement Therapy (CIMT) Program at St. Luke's – research and promotion of program, marketing of program, collecting outcome data and lead OT for completion of the therapy in the program
Specialized skills in neuro rehab: Certified brain injury specialist, continued education emphasis in vision rehab following brain injury, Neuro-IFRAH certified, Interactive Metronome certified.
Peer mentor and fieldwork educator for several students throughout career
Balancing full time work and full time training to pursue passions in both my therapy career and my running career
2021 4th Female Ultrarunner of the Year
2019 6th Female Ultrarunner of the Year
Favorite Professional Experience
Working in Occupational Therapy provides so many rewarding experiences. I value the relationships that are formed through this career path. Some of my closest friendships have been formed by working alongside like-minded people with hearts full of gold, pouring all of their effort into quality care and the best possible outcomes for their patients. Similarly, I have had opportunities to make life-long connections with some of my patients who I have gotten to know, whether it is by working with them in their own homes, seeing them over the course of a life changing neurological injury, or helping them return to normalcy following breast cancer and lymphedema treatment. Finally, the most recent step in my career path, into academics, continues to allow me opportunities to meet incredible students who are yearning to learn and excited to get into the field and share their excitement and knowledge. It has been such a great transition, knowing I get to impact many more patient outcomes and experiences out there by helping these students, the next generation of practitioners, become the best they can be!
A Little About Me
I was born and raised in Minnesota and always found myself playing in the outdoors. It was a natural transition to take my first OT job in Idaho, as I had fallen in love with the mountains when I was in Boise during my clinical rotations. Since living in Idaho, I have specialized in mountain trail running and am sponsored by Nike Trail. I have been able to run in mountain ranges all over the world, in the Alps of Italy, the volcanic islands of the Canary Islands, the mountainous Highlands of Scotland, etc. But I love the mountains of Idaho and I am in the Lost Rivers, White Clouds, Tetons, Pioneers and Sawtooths as often as I can be! I'm usually found with my boyfriend (another sponsored ultrarunner) and our 3 adventure dogs! When I'm not running, I enjoy gardening, home improvement projects and relaxing with friends!
Anna Alexander, MEd, MOTR/L
Adjunct Instructor - Occupational Therapy Assistant Program
Office: Owen Redfield Complex 241
Education
B.A. in Psychology from Idaho State University
M.Ed. In School Counseling from Western Washington University
MOT from Idaho State University
Professional Work Experience
Occupational Therapist in home health since 2015
Occupational Therapist in skilled nursing since 2021
Instructor, College of Technology OTA program since 2019
Instructor, MOT program since 2019
Instructor, College of Technology Health Occupations since 2022
Professional Interests
I am passionate about accessibility of spaces and tools for all abilities and dream of pursuing the ability to consult with contractors, designers, etc. to create spaces in new buildings as well as remodels that are not only ADA compliant, but functional for the user as well through the use of activity analysis and my "OT lens".
Favorite Professional Experience
Working as an OT in home health allows a certain intimacy with a client that you just don't get with any other setting. While it can be isolating from your co-workers, the connections made with your clients are well worth the extra communication hassles. I remember one time in particular I was helping a client shower—not an unusual treatment session for OT, but this person had not been able to get in their shower for over 2 years. With the right equipment and education, we were able to make this happen and the client had tears of joy because this simple task was brought back into their life. It is humbling to help someone with such a basic task that most of us take for granted and see what joy and peace it can bring to others who have had that ability taken away.
My Life Outside OT
I am an Idaho native and while my heart remains in Idaho with its natural beauty, my head is usually somewhere else. My husband and I love to travel and experience new cultures, and of course, the food is usually my favorite part! I am also a hobby enthusiast and have several. I enjoy making teddy bears, baking, stained glass, photography, road biking, hiking, snowshoeing, and pampering my dogs and cats! I also play the violin in the Idaho State Civic Symphony, just to make sure I don't have too much free time on my hands!