On the cutting edge: ISU-Meridian researchers develop method to reduce drug toxicity
November 30, 2017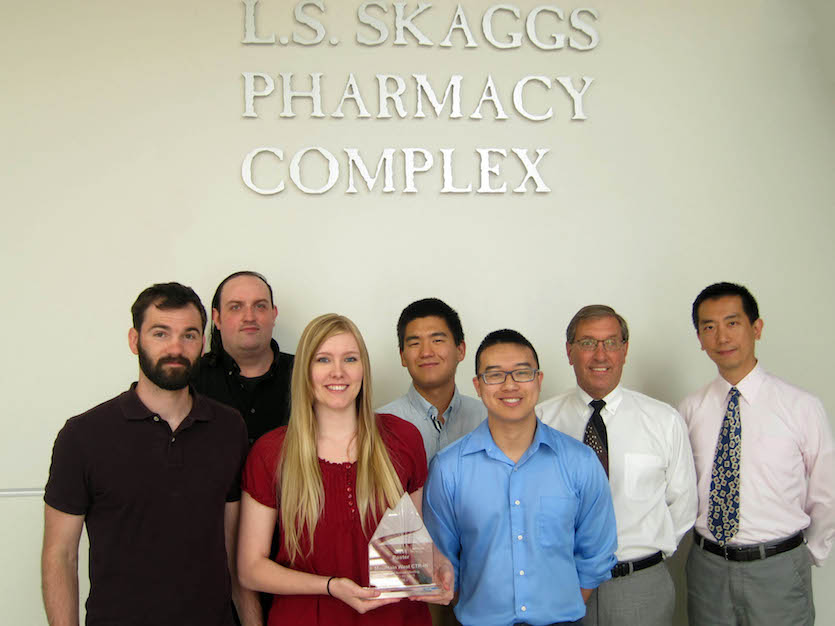 MERIDIAN— Researchers at the Idaho State University-Meridian Health Science Center are a step closer to finding a way to reduce severe side effects caused by powerful drugs used to treat illness and disease.
Biomedical and pharmaceutical sciences assistant professor, Danny Xu, and his team of pharmacy graduate and undergraduate students have developed a computational method that may one day enable doctors to prescribe secondary medications to mitigate the toxicity of the primary drugs used to battle illness. The team's findings have been published in the prestigious online journal EBioMedicine at www.sciencedirect.com/science/article/pii/S2352396417304589.
Lead researcher Xu has spent the past two years investigating the primary drug metoclopramide or MCP used to treat severe heartburn and gastroparesis, a digestive disorder that prevents food from leaving the stomach and entering the small intestine properly. Patients suffer from nausea, bloating, stomach pain, vomiting and weight loss.
While MCP is an effective treatment for gastroparesis, it can cause the disorder tardive dyskinesia or TD, which manifests in uncontrollable, jerky movements of the face and body. "The condition is irreversible," said Xu.
So serious is the risk of developing TD that the U.S. Food and Drug Administration has placed its strictest warning—known as a "black box warning" on the drug's prescription label. Of the 23,000 cases of TD reported in the United States between 2004 and 2014, 18,000 patients had taken MCP, Xu said.
Interpreting Big Data
By screening close to eight million drug safety and bioactivity reports contained in the FDA Adverse Events Reporting System and pharmacological databases, ISU researchers determined that two drugs— the opioid fentanyl and loperamide which is used to treat diarrhea—show promise in mitigating the development of TD in patients who are taking MCP, said Xu, who runs a biomedical research lab in the College of Pharmacy.
"We screened a lot of drugs and found that if a patient takes either of those two drugs simultaneously with MCP at the beginning of treatment, the secondary drug will protect patients from TD," said Xu, noting that clinical trials are required before the discovery could be put into practice.
However, the professor says it's the computational method created by the team that makes the research truly groundbreaking. To analyze the massive amounts of data, they created the bioinformatics web service called TargetSearch which not only helped identify secondary drugs with mitigating effects, but provided statistical significance of their observations.
"The most important part of this work is that this method can be generalized to screen any drug combinations in which one drug will either synergize the therapeutic benefits or mitigate the side effects of the other drug. That gives researchers a powerful tool for designing and developing drug combination therapies," said Xu.
Team member Alexandrea Ham says working on the project was invaluable—especially the opportunity to hone her skills in translational research and data collection. After she graduates in spring with a doctorate in pharmacy, she plans to work as a clinical pharmacist and researcher.
"We need more pharmacists conducting research in areas such as mental health," Ham said.
In addition to the EBioMedicine publication, Xu and his team received the best research poster award for the study at the 2016 Mountain West Clinical and Translational Research Annual Conference in Las Vegas, sponsored by the National Institutes of Health.
EBioMedicine is published in collaboration with Cell Press and The Lancet, one of the world's oldest peer-reviewed general medical journals.
---
Categories: