Idaho State University researchers Robert Holman, Kenneth Rodnick publish research on diabetes
By By Kirsten Cooper, MarCom CPI | October 20, 2017
POCATELLO – Chemistry Professor Robert Holman and Biological Sciences Professor Kenneth Rodnick, two researchers from Idaho State University, conducted interdisciplinary research in order to further understand the early chemical processes involved with diabetic complications.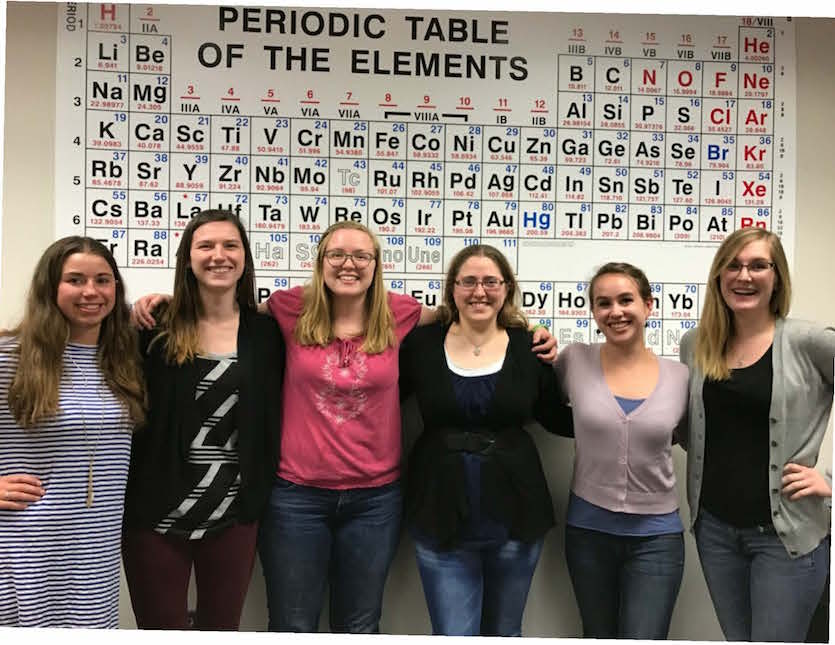 Their article, "A Perspective on Reagent Diversity and Non-covalent Binding of Reactive Carbonyl Species (RCS) and Effector Reagents in Non-enzymatic Glycation (NEG): Mechanistic Considerations and Implications for Future Research," was recently published in the journal Frontiers in Chemistry.
"Roughly one in 12 individuals in Idaho have diabetes, so the medical cost of this disease is astronomical," Rodnick said. "There is a big interest in better understanding the progression and complications of diabetes."
According to Rodnick, diabetics typically have higher levels of glucose in their blood, but glucose can interact with proteins to from permanent structures that modify the structure and function of protein.
"Hemoglobin A1C is such a modified protein used to track diabetic control of blood glucose and it is one of our models to look at," he said.
Holman said that they were trying to understand, what, chemically, happens at the early stages that might lead to A1C. According to Holman, the molecular basis for the beginning stages that lead to diabetic complications is more complicated than what was originally thought.
"We were initially trying to understand what was thought to be a single process that leads to modified protein structure, but it turns out there are multiple complicated processes involved. Molecules other than glucose are very likely involved that people in general, especially clinicians, weren't aware of beforehand, so they weren't measured," he said. "This is significant because the clinical measurement of species involved in diabetic complications is oversimplified."
Rodnick explained that since their publication was a perspective article, it is different from most typical research articles in that it featured suggestions for further research.
"We went this route because we felt that there many questions that needed to be addressed, but it also allows us to highlight areas that are not well known, so we pointed our audience to areas that needed clarification and further research," Rodnick said.
"In order to understand something as complex as the molecular basis for diabetic complications, you need expertise that's very broad," Holman said. "You need knowledge in both chemistry and biology, and typically no single researcher has that broad of a background."
He explained that multidisciplinary research with faculty from diverse backgrounds involving students from chemistry, biochemistry, pharmaceutical sciences, and biology provides more comprehensive expertise to enable problem solving in biomedical fields.
The students in their research group do lab work and design experiments once they become more experienced. Christina Mottishaw, a junior at ISU studying biochemistry who has worked in their lab, said the experience was invaluable.
Mottishaw has completed a wide variety of projects for Rodnick and Holman's lab. She has conducted bench chemistry experiments like nuclear magnetic resonance spectroscopy (NMR), done computational modeling of protein, sugar and ligand interactions, read pertinent literature, written and created posters for conferences, and is currently writing the next research article out of the group.
"I loved learning about proteins and the chemistry of biological systems," Mottishaw said. "My major is biochemistry and it was directly applicable to my interests and future as I was working with proteins and ligands. I genuinely believe that this experience has given me insight into what it is like to be a researcher and what my future would look like," she said. "I've had the opportunity to get a glimpse of what I should expect in my career as a research scientist. Further, I have had the chance to help author a paper, a skill essential for graduate school and on."
"What's nice about being an ISU faculty member or student is that undergrads have the opportunity to do real science one on one with faculty members, and that's exciting," Holman said.
Holman and Rodnick's article for Frontiers in Chemistry is available online at https://www.frontiersin.org/articles/10.3389/fchem.2017.00039/full
For more information about their research, contact Holman at holmrobe@isu.edu or (208) 282-2113 or Rodnick at rodnkenn@isu.edu or (208) 282-3790.