Idaho State University, Australian Company Clarity Pharmaceuticals to expand research and commercial applications of Copper-67 medical isotope to fight cancer
November 10, 2016
POCATELLO – The Idaho State University Idaho Accelerator Center (IAC) and Clarity Pharmaceuticals, a Sydney, Australia, radiopharmaceutical company, have signed a memorandum of understanding to officially launch joint development of commercial applications of the medical isotope Copper 67 produced at the IAC.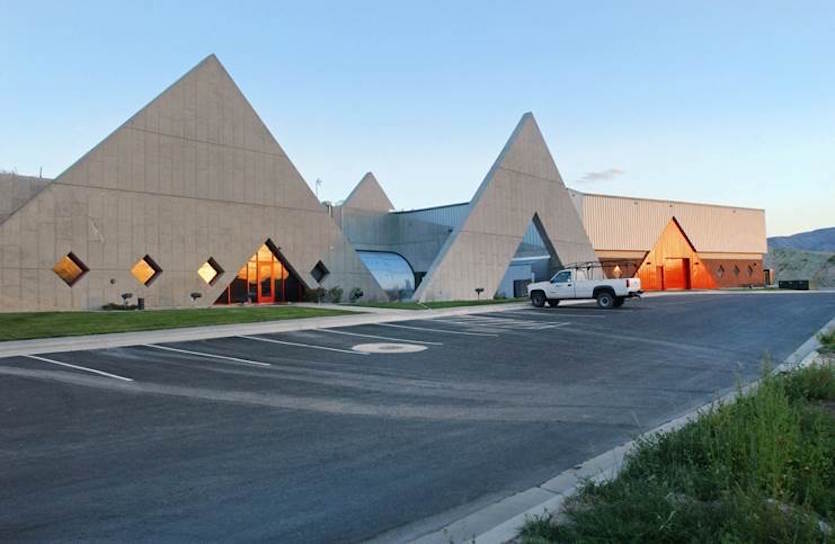 Clarity's collaboration with ISU will enable Clarity to hone its expertise in Copper-67 radiopharmaceutical development and source this isotope for clinical trials of its lead asset SARTATE™ and other products in the pipeline. This partnership will also facilitate the research and clinical testing of medical applications of Copper-67 worldwide.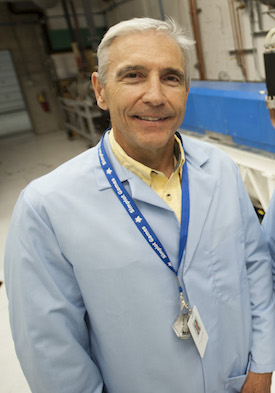 "It is incredibly rewarding to know that the results of our research will be directly helpful in the fight against cancer," said Jon Stoner, Director of Technical Operations at the IAC. "We have put in years of effort to go from the laboratory to the marketplace with the goal of helping people."
ISU has pioneered a LINAC process to produce Copper-67. Clarity Pharmaceuticals, which is focused on the diagnosis and treatment of serious disease, is investigating the Copper-67 medical isotope produced at the IAC to treat adult and child cancers.
"We are very pleased to establish this new international collaboration with ISU. We have been impressed with the quality of Copper-67 produced at the IAC and excited by the prospect of industrialization via their LINAC process," said Matt Harris, Clarity CEO. "We aim to utilize Copper-67 with the PET isotope Copper-64, the perfect pairing for a 'theranostic' radiopharmaceutical."
"This partnership," Harris continued, "will also foster unique capabilities in the area of oncology applications of Copper-67 in Australia, aiding the country's transformation into a center of excellence in the radiopharmaceutical field."
ISU's efforts to produce medical isotopes using electron accelerators were boosted by a $670,000 grant in 2012 from the Higher Education Research Council Idaho Global Entrepreneurial Mission (HERC-IGEM).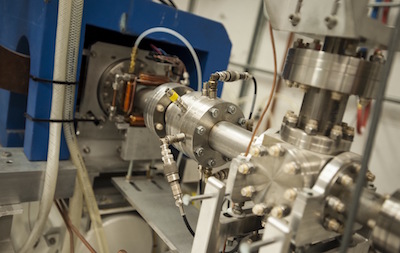 "It is particularly satisfying that IGEM's support to ISU's researchers is leveraged by attracting partnering companies such as Clarity to Idaho and bring cutting edge technologies to commercialization" said Neels Van der Schyf, ISU Vice President for Research. "We are proud that the medical isotopes project is such a success."
"To have developed this LINAC process to the point of clinical testing is really encouraging for us," Stoner said. "We made a decision five years ago to produce one of the most promising therapeutic isotopes. The radiopharmaceutical industry has matured significantly in recent years and it is an exciting time to be supplying Copper-67. We are really pleased to be working with Clarity."
About Clarity
Founded in 2010, Clarity Pharmaceuticals is a private, Sydney-based company that is focused on developing radiopharmaceuticals for the treatment of serious diseases using technology licensed from the Australian Nuclear Science and Technology Organization (ANSTO) and the University of Melbourne. Clarity has access to world-class infrastructure and researchers in the field of nuclear medicine, offering specific services in the field of theranostics and companion diagnostics and with internal research programs around radio-immunotherapeutics and PET based companion diagnostics. For more information visit, www.claritypharmaceuticals.com.
About Idaho Accelerator Center
The Idaho Accelerator Center (IAC) is a unique research facility operated by Idaho State University located in southeast Idaho. It provides opportunities for scientists and engineers from the University, the private sector and the national laboratories to utilize specialized accelerator facilities. It serves as a principal investigating conduit for R&D in nuclear physics applications in materials science, biology, homeland and national security. For more info visit iac.isu.edu.