Idaho State Music Student Miren Gabiola Places Second at National Competition
July 13, 2023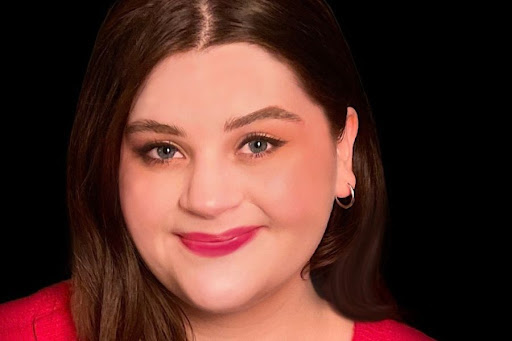 Miren Gabiola, a senior at Idaho State University (ISU) studying Music Education and Vocal Performance, recently earned second place honors at the National Association of Teachers of Singing (NATS) National Student Auditions competition.
Gabiola competed in the Upper Treble Classical category. The National Student Auditions competition is an annual national event designed to showcase the exceptional talent of young vocalists from around the United States. Participants progress through various levels, starting at the district level, then moving on to the regional level, and ultimately culminating in the National Preliminary Round. From there, a select group of singers is chosen to compete live in the finals.
In spring 2023 Gabiola submitted four videos of four different songs to be entered into the competition. The video submissions were recorded in Jensen Hall at the Stephen Performing Arts Center with the help of Gabiola's voice teacher, Diana Livingston Friedley and Bill Stanton and his crew. As one of the 16 finalists in the Upper Treble Classical category, Gabiola's remarkable performance secured her a coveted spot in the final round. Gabiola performed tthe aria, "Bester Jüngling" from Mozart's Der Shauspieldirektor.
"I walked on stage, sang my piece and I was delighted by the crowd's reaction," Gabiola said. "They were laughing at all the right parts and gave a generous applause at the end. San Diego is at a much lower elevation (62 ft above sea level) than Pocatello (4,000 ft above sea level) so when I landed in San Diego, my preparation had paid off and the piece felt effortless to sing. After all of the participants had performed, the judges took a quick break and then announced the awards for each category. I was so excited to have placed 2nd in my category as the other people in my category were very talented."
Throughout her academic journey at ISU, Gabiola has been actively involved in numerous productions, including those with the ISU opera workshop program, the Sun Valley Music Festival, and the ISU Summer Theater. Her recent portrayal of La Feé in ISU's production of Massenet's opera, Cendrillon, showcased her exceptional vocal abilities and stage presence.
Currently participating in the Red River Lyric Opera Young Artist Program in Wichita Falls, Texas, she is preparing to take on the role of Franca Naccarelli in Adam Guettel's musical, The Light in the Piazza.
Looking ahead, Miren is set to graduate in the spring of 2024. With the guidance of Livingston Friedley, her vocal professor, she plans to audition for graduate programs.
"The NSA experience was incredibly validating," Gabiola said. "I am going into my final year of my undergraduate studies and I had participated in NATS before, but never at the national level. I felt that my hard work had paid off, not only my preparation for the final piece, but my hard work throughout my time at ISU. I also felt a sense of calm because I was happy just to have been named a finalist and that I was going to San Diego. I feel a new level of confidence going into this next step in my education."
---
Categories: