English and Philosophy Welcomes Visiting Scholar from China
January 26, 2023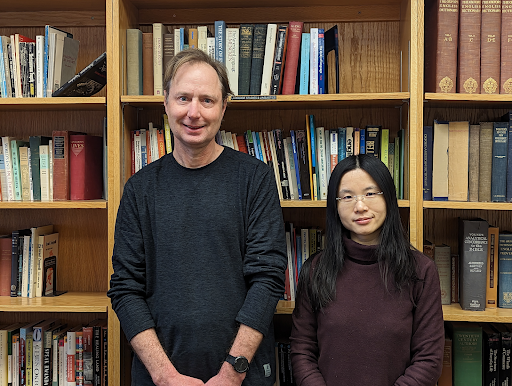 The Department of English and Philosophy is pleased to welcome Shan Liu to our department for a year-long stay as a visiting scholar.
Shan is an associate professor at Wuhan Textile University in China. While in residence at Idaho State, she will be working closely with Dr. Brent Wolter, a specialist in second language acquisition, to collect and analyze data on second language processing. This data will be used as part of her research project "A Study on Influencing Factors of Second Language Lexical Chunk Processing". She also hopes to publish one or two research papers based on her findings.
Shan is one of two visiting scholars in residence at Idaho State this year to work with Dr. Wolter. The first, Ni Li, arrived from Ocean University, in October will be in residence at ISU until October 2024. Shan will be in residence through December 2024.
Please join us in welcoming Shan Liu to the United States and to Idaho State University.
---
Categories: