Advancement Division Teams Move into the new Idaho Central Credit Union Bengal Alumni Center
May 15, 2023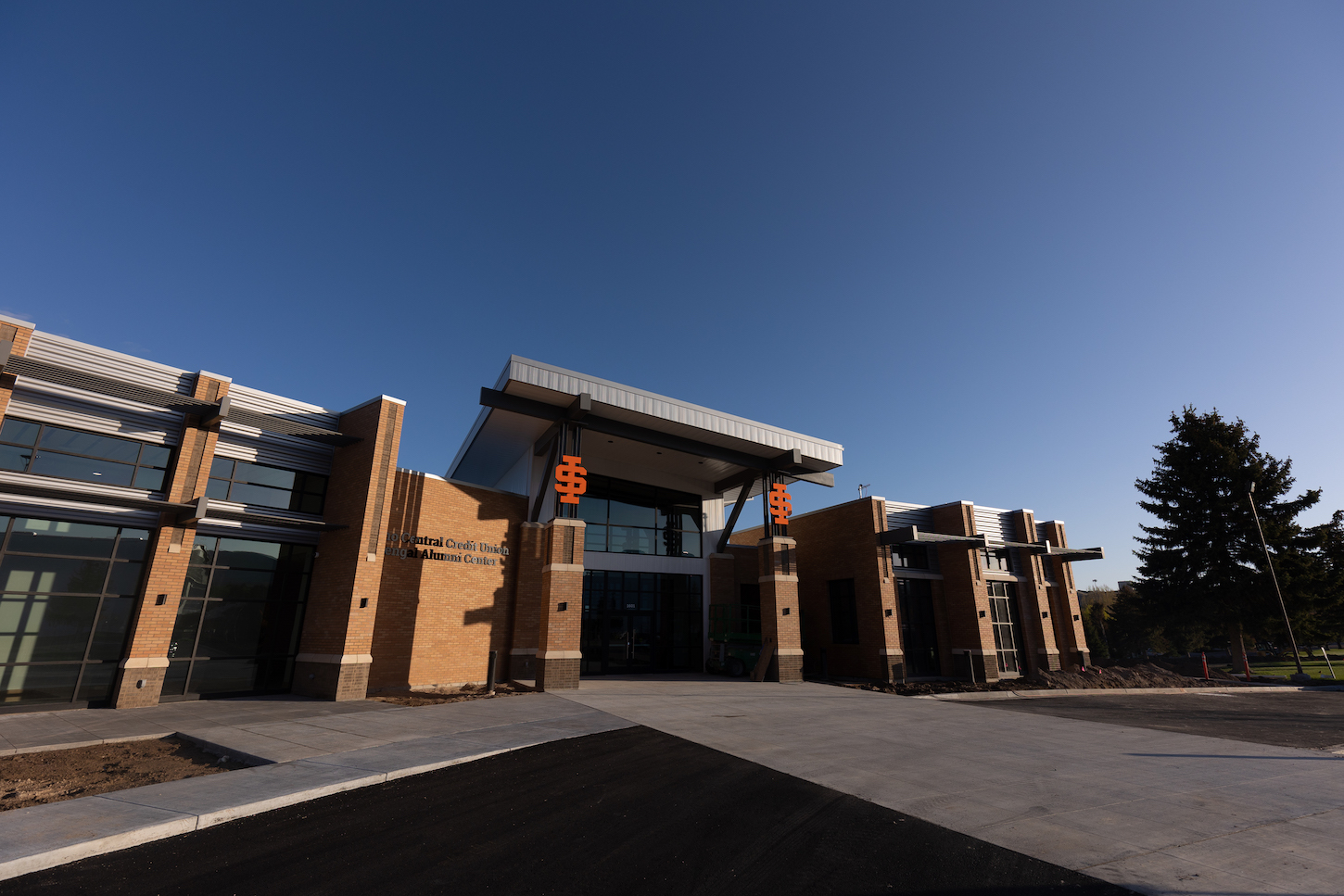 The Idaho Central Credit Union Bengal Alumni Center has opened its doors, and the departments of Alumni Relations, Vice President for Advancement, and Advancement Services departments in the Division of University Advancement, have officially moved into the building's office suites.
The move marks an exciting milestone for Idaho State University, as the new center provides a dedicated space for alumni and advancement activities.
"We are thrilled to move into the new Idaho Central Credit Union Bengal Alumni Center, which provides a welcoming space for alumni to connect with each other and engage with ISU," said Ryan Sargent, AVP for Alumni Relations. "Our team is excited to utilize the building's modern facilities and event spaces to create meaningful experiences for Bengal alumni."
Previously the departments operated from separate locations, with Alumni Relations at the Magnuson Alumni House and Advancement Services in the Administration Building. By consolidating their efforts under one roof at the new center, the Alumni Relations and Advancement Services teams will now collaborate more effectively, fulfilling their mission to serve ISU with greater efficiency and coherence.
The building features modern office suites and several event spaces, including the ICCU Events Hall, William L. and Doris Ann Brydon Atrium, Rice Family Foundation Board Room, Dennis C. and Pamela K. Moodie Lounge, and the Bill and Marilyn Kent Byrne Courtyard, making it an ideal venue for hosting ISU and community events.
"The opening of the new center is an exciting moment for Idaho State, and it reflects ISU's ongoing commitment to engaging with our alumni and community," said Cathy Wooton, Vice President for University Advancement. "With this new space, we have an opportunity to bring together our supporters, alumni and donors to advance ISU's mission and the growth and success of our University."
Please watch for a future announcement about upcoming open house opportunities for our University community members to see the ICCU Bengal Alumni Center and our new offices. Departments that wish to preview the event facilities for possible use are able to schedule a special tour by appointment. Please contact Laura Blad at (208) 282-3755 or email alumni@isu.edu to schedule a facility use tour. For more information about the ICCU Bengal Alumni Center and reserving event space, visit isu.edu/alumnicenter.
The new center represents a significant investment in the future of ISU and the University's commitment to providing exceptional experiences for alumni, donors, students and the broader community. The move to the new facility provides an inspiring environment that fosters collaboration, connection, creativity and growth.
---
Categories: