University Mourns the Loss of Chris Jackson
August 8, 2022

On Monday, Idaho State University learned of the tragic death of Chris Jackson. Chris has served the University as the Program Coordinator for Alaska Programs in the Skaggs College of Pharmacy for the last five years.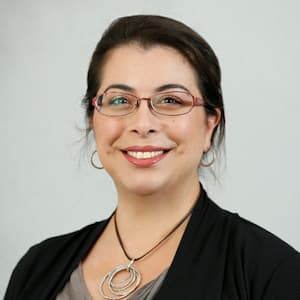 Chris will be remembered as a kind, caring, and hard-working member of our campus community. The University is devastated to learn of her sudden passing, and we send our deepest condolences to her family, friends, colleagues, and the many students she supported over the years.
Tragic events disrupt our sense of what is normal and often leave us uncertain about the future. At Idaho State, we have a number of resources available to anyone who may need them. The ISU Counseling and Testing Service team has created a one-page document about coping with loss.
All employees and their dependents, regardless of whether or not they are enrolled in the medical plan, have up to five one-hour counseling sessions per family member each benefit year. This resource, available through our Employee Assistance Program (EAP) may be particularly helpful for those dealing with emotional distress and loss. These sessions have no out-of-pocket co-payments and do not count against the available mental health and substance abuse services. EAP benefits must be pre- authorized through ComPsych. For full details, see the Idaho Office of Group Insurance EAP website. The University of Alaska Anchorage counseling services are also prepared to provide support to members of the campus community in Alaska who may need assistance.
All currently enrolled students have access to free and confidential counseling services through the ISU Counseling and Testing Service. More information about student counseling services is available online. You may also call 208-282-2130 to schedule an appointment. All enrolled students living outside of the State of Idaho have access to free counseling services through My SSP. Access the service by downloading the free My SSP App, calling 1-866-743-7732 (or 001.416.380.6578 if outside US or Canada), or visiting myissp.com.
This is a heartbreaking time for Chris' family and friends. The University extends its deepest sympathy to those who are mourning her passing.

More information about Chris and her impact on our University will be shared in next week's edition of Idaho State Today.
---
Categories: