ISU School of Performing Arts to Present "Dead Man's Cell Phone"
January 20, 2022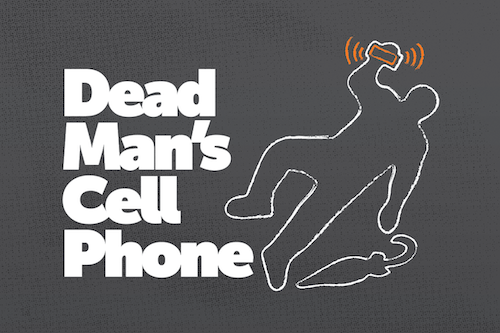 Idaho State University's School of Performing Arts will present Dead Man's Cell Phone on February 11, 12, 24, 25 and 26 at 7:30 p.m. in the Black Box Theatre in the L.E. and Thelma E. Stephens Performing Arts Center.
"Dead Man's Cell Phone" tells the tale of a young woman who answers the cell phone of a dead man in a café. This catalyst sends her on an exciting journey of rediscovery that includes a date with the dead man's brother, the black market for human organs, and her visit to some iteration of the afterlife. This absurdist comedy explores themes of communication, connection, and love (or lack thereof) in the digital age.
Joel Shura, director of "Dead Man's Cell Phone," speaks on the show, "This is not your typical realistic play! These characters operate in a world that may feel like ours at times but can sometimes feel heightened -- events and characters are over the top." Commenting on the production process, Shura notes, "as the cast and crew are discovering in the design room and in rehearsals, this material is fun and it's exciting to explore because of the way it is crafted. We cannot wait to share it with the community!"
Tickets are available now by visiting the ISU box office, or online at isu.edu/tickets. Ticket prices range from $5-$15. Masks are required for all patrons and staff per ISU policy.
If you are a Flex Pass holder, please call ahead to reserve your seat.
---
Categories: