ISU Professor Publishes New Book on Democracy, Media, and Free Expression
July 27, 2022

Addressing contemporary concerns about democracy, partisan politics and misinformation by examining other periods of cultural disruption, Idaho State University associate professor of journalism Zac Gershberg co-authored a timely new book out this summer from the University of Chicago Press, The Paradox of Democracy: Free Speech, Open Media, and Perilous Persuasion.
A sweeping overview of communications technologies and their impact on public discourse, Gershberg wrote with Sean Illing, of Vox, to consider how free expression has facilitated democracy so citizens can mobilize and use their voices. Yet they also chart the degree to which such openness enables forces of exploitation and propaganda that seek to undermine democracy from within.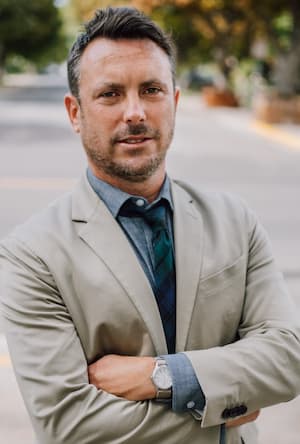 "The Paradox of Democracy is as provocative as it is unpredictable," wrote Washington Post media columnist Margaret Sullivan. "It carefully and engagingly expands our understanding of how democracy works—and struggles—in a society where free expression is foundational and where the media is undergoing revolutionary and rapid change."
The co-authors have drawn other high-profile attention to discuss the book as well, jointly appearing recently on the Lawfare Podcast and garnering an episode devoted their ideas on the Ezra Klein Show for the New York Times. Additionally, Gershberg was asked to deliver a talk at a summer symposium for the Institute of General Semantics while also sitting for interviews on an episode of the PBS show, The Open Mind, and NPR's Detroit Today with Pulitzer Prize winning journalist Stephen Henderson.
"We had intended to write a narrow work focusing on the pathologies of our own troubled moment, but our research kept revealing consistent themes we felt obligated to pursue," Gershberg said. "I'd like to think the book offers citizens as well as scholars a novel frame to appreciate the connections between democracy and media."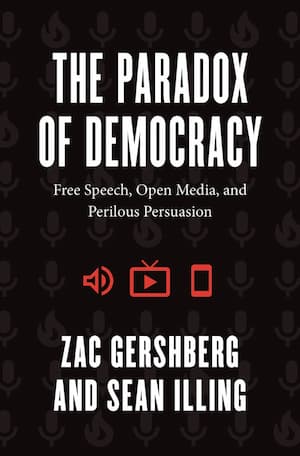 The book ranges from exploring oratory in the Ancient World of Athens and Rome to news pamphlets in the American and French revolutions; from the telegraph's role in driving imperialism to fascism's reliance on cinema and radio; and from the power of television during the Cold War to the rise of social media in the twenty-first century.
"If we've done our job right," Gershberg added, "we'll have demonstrated that the problems we face are different but not new."
Gershberg arrived at ISU in 2014 and oversees the Multiplatform Journalism major, teaching a variety of courses in the CMP department including Media Literacy, Media Writing, Business & Political Reporting, Political Communication, Screenwriting, Feature Writing, and Mass Media History, Law, and Ethics.
Those interested in The Paradox of Democracy can acquire it on Amazon or use code UCPNEW at the University of Chicago Press page for 30% off and free shipping.
---
Categories: