Idaho State University Receives Over $1 Million in Grants from Nuclear Regulatory Commission
June 22, 2022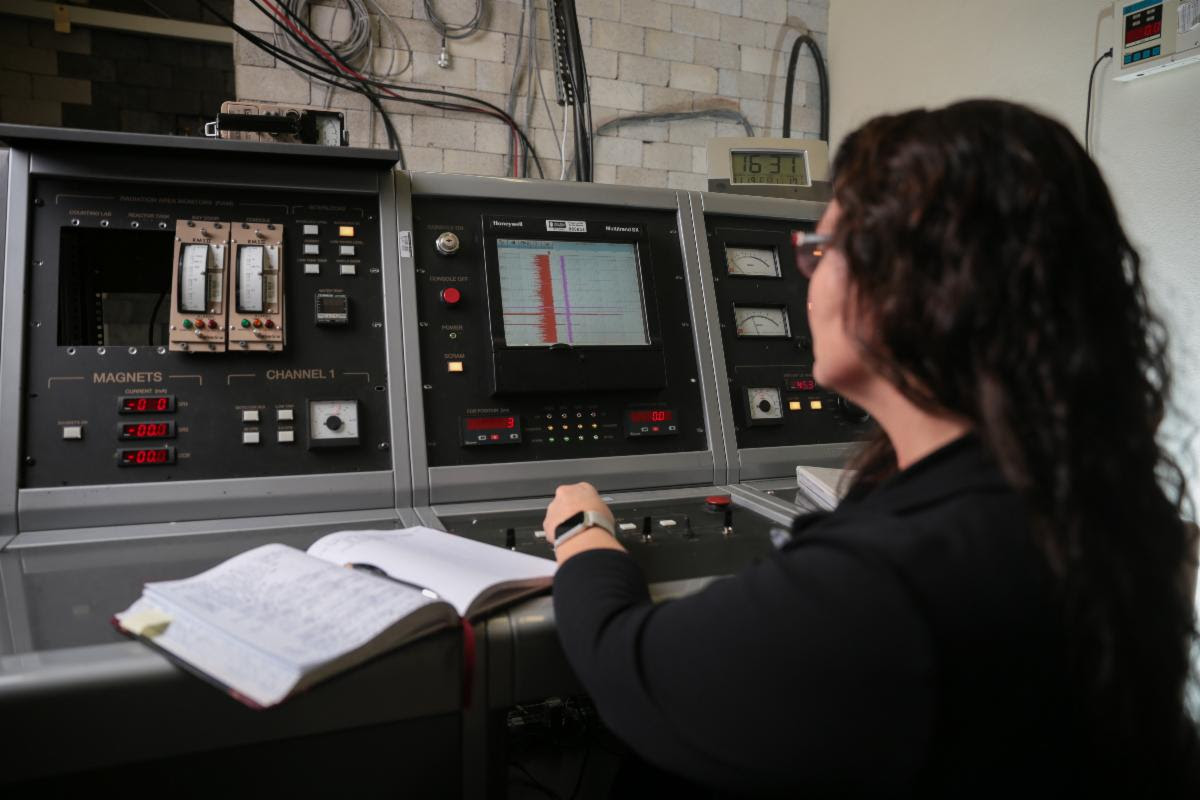 The students and faculty of Idaho State University's Department of Nuclear Engineering are getting a big boost from the United States Nuclear Regulatory Commission.
Recently, the NRC announced the recipients of grants from its
University Nuclear Leadership Program
. In total, ISU will be receiving $1,037,085 for undergraduate scholarships, graduate student fellowships, and faculty development.
"I am extremely proud that Idaho State University is the only university in the country that received funding in all three grant areas," said Chad Pope, professor and chair of the nuclear engineering department. "With more than $1 million in funding coming to ISU from the NRC, the Department of Nuclear Engineering is in a fantastic position to support our graduate and undergraduate students as well as develop new faculty members."
The scholarship and fellowship grants support education "in nuclear science and engineering, to develop a workforce capable of supporting the design, construction, operation, and regulation of nuclear facilities and the safe handling of nuclear materials."
"Undergraduate students receive a tuition scholarship and are provided opportunities for professional development, including field trips and travel to participate in technical conferences," said Mary Lou Dunzik-Gougar, professor of nuclear engineering and associate dean of the College of Science and Engineering. "Our graduate students will receive fellowships that fund tuition, stipends, and opportunities to grow in their research experiences."
Meanwhile, the faculty development grant "supports new faculty in the nuclear-related fields of nuclear engineering, health physics, and radiochemistry." Amir Ali, assistant professor of nuclear engineering, will be using the funding to support the creation of a nuclear thermal hydraulics research program at ISU. The study of nuclear thermal hydraulics looks into how energy is transferred in liquids and how the transfer interacts with the structure of the nuclear reactor. He will also use the funds to develop courses on computational thermal hydraulics and fire protection systems for nuclear applications.
"We have never had a stand-alone thermal hydraulics program at ISU," said Ali. "The new program will meet a strong need of employers like Idaho National Laboratory and other nuclear technology developers."
In total, just over $9 million in grants were awarded through the University Nuclear Leadership Program.
"Right now, the pace of advanced reactor development is increasing," Pope said. "These grants will help Idaho State University provide the nuclear engineers that will be needed to sustain the development of these new technologies into the future."
For more information on ISU's Department of Nuclear Engineering, visit
isu.edu/ne
.
---
Categories: