Five Named Outstanding Researchers
March 31, 2022

Five Idaho State University faculty members have been selected to receive the 2022 Outstanding Researcher Awards.
Faculty members receiving these awards are Dr. Arunima Datta, assistant professor in the Department of History, Dr. Thom Hasenpflug, professor in the Department of Music, Dr. Courtney (Cori) Jenkins, assistant professor in the Department of Chemistry, Dr. Mary Nies, professor in the School of Nursing, Dr. Ellen Rogo, professor and associate dean of curriculum and assessment in the Department of Dental Hygiene.
The Outstanding Researchers will be honored at a reception April 5 in the Stephens Performing Arts Center. From this group Idaho State's 2022 Distinguished Researcher honoree will be chosen.
Arunima Datta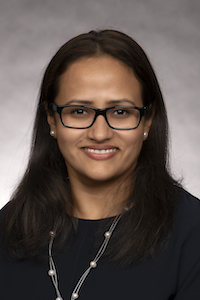 Arunima Datta is an assistant professor in the Department of History. Datta is a historian of South and Southeast Asian history and British imperialism and focuses on themes of gender and transnational labor history. Datta is an elected fellow in the Royal Historical Society, UK, and was recently awarded the Woman of Influence in Education award in East Idaho. Her first book, Fleeting Agencies: A Social History of Indian Coolie Women (published by Cambridge University Press), won the National Women's Studies Association Whaley Book Award in 2021. Her work has appeared in several leading journals like the Journal of Historical Geography, Journal of Victorian Culture, Journal of Colonialism and Colonial History, Journal of Women's History Review, Journal of Malaysian Branch of Royal Asiatic Society, and others. She has also authored award-winning public history articles, including "Punkhawallas: Keeping India Cool" and "Shampoo Empire" published in History Today and other venues. Datta has also appeared on the BBC Sounds with her public history piece on Shampoo Empire. Datta is currently working on her second book manuscript, which will be published by Oxford University Press. This book examines the everyday lives of South and Southeast Asian traveling Ayahs and Amahs in Britain. In support of this project, she was recently awarded a grant from the Idaho Humanities Council, sponsored by the National Endowment for Humanities. Datta serves as an associate editor of Gender & History and the Journal of Britain and the World.
Thom Hasenpflug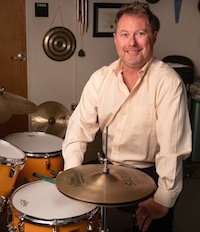 Thom Hasenpflug is nationally recognized as a unique performer and educational voice, while his compositions for percussion receive international recognition and are played all over the world. He has presented performances, clinics, residencies, and master classes at many national and international venues. A prize-winning composer, Hasenpflug has been commissioned by some of the field's leading percussionists. His quartet, Bicksa, remains one of the most widely-programmed collegiate percussion works of the past 30 years. International performances of his works have occurred in Hong Kong, Vienna, London, Barcelona, Taiwan, Dublin, Rio de Janiero, Moscow, Venezuela, and Sweden, by various percussionists of note. As a principal member of our Idaho State Civic Symphony, Hasenpflug premiered multiple original symphonic works. He has furthermore performed as a member of numerous organizations, including as principal in the South Dakota Symphony, and in symphonic and freelance capacities with artists as diverse as Bela Fleck, Peter Cetera, the Moody Blues, Blood Sweat and Tears, and many others. He received his degrees in percussion and composition from Ithaca College and the University of Colorado. Hasenpflug has percussion works published through K.P.P. Malletech, Alfred Music, Tapspace, Inc., Bachovich Music, and C. Alan Publications. He is an artist endorser for the Yamaha, Remo, Sabian, and Salyers Percussion companies. Originally from New York, he has served at ISU since 2003.
Courtney (Cori) Jenkins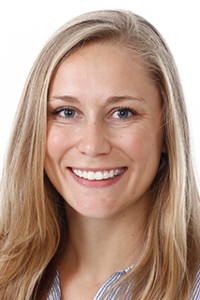 Courtney (Cori) Jenkins received her PhD in Chemistry from Purdue University in 2015. She completed her postdoctoral work at California Institute of Technology. Jenkins began her faculty career at Ball State University before joining the faculty at Idaho State University in 2019. Her work focuses on developing sulfur-based polymers to create natural adhesives and materials for heavy metal binding and detection. Using green chemistry principles, natural monomers, and petroleum waste products enables the formation of both functional and sustainable polymers. This work has been funded by the American Chemical Society Petroleum Research Fund and the National Science Foundation. A key part of Jenkins' work is training undergraduate students, including mentoring 17 undergraduates and 3 masters students. Of these students, eight have received awards for their research at national and international conferences.
Mary Nies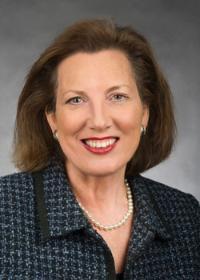 Mary Nies is a professor in the College of Health's School of Nursing. She joined ISU faculty in 2012. She earned her bachelor's degree in Nursing from the University of Wisconsin, Madison, master's degree in Nursing from Loyola University, Chicago, and PhD in Nursing Science from the University of Illinois, Chicago. She completed postdoctoral research at the University of Michigan, Ann Arbor. Nies is a fellow in the American Academy of Nursing and a fellow in the American Academy of Health Behavior. Nies is a prolific nurse scientist and a known expert on health promotion and community interventions with vulnerable underserved populations. Her research has been funded by PCORI, NIH, HRSA, and other agencies. Since 2012, she has had a sustained and productive record of externally funded research grants relevant to minority vulnerable populations including PI on five externally funded grants. Since coming to ISU, she has been involved with more than $4 million in funding. Her current h-index is 30 with numerous peer-reviewed articles including over 40 in national or international journals since arriving at ISU. In addition, many of her research articles are written with students and her students have received numerous research awards themselves. She regularly presents her research both as an invited speaker and as a presenter at international and national conferences. Dr, Nies has also served on NIH Extramural Grant Committees for multiple institutes and the National Center on Minority Health and Health Disparities.
Ellen Rogo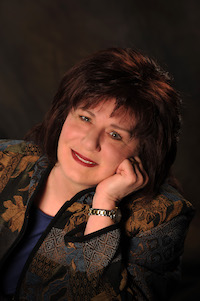 Ellen Rogo is a professor in the College of Health's Department of Dental Hygiene and began her career at ISU in 1992. During that time, she earned a PhD degree in Education and concentrated teaching in the online MS dental hygiene program. Rogo's most significant contributions to dental hygiene are the development of a theory and conceptual models to advance the scientific body of knowledge in dental hygiene. Collaborative efforts to create conceptual models for dental hygiene practice and education resulted in the creation of the Client Self-Care Commitment Model describing the phases of interaction between clients and dental hygiene practitioners to enhance the clients' commitment to self-care to improve oral health; Legislative Advocacy Engagement Model explaining the factors related to advocacy; and E-Model for Online Learning Communities to help faculty and learners understand the stages of community development that maximize the growth of synergist relationships to foster learning. Rogo has 25 publications in well recognized peer-reviewed journals such as the Journal of Dental Hygiene, Journal of Dental Education, International Journal of Dental Hygiene, and Canadian Journal of Dental Hygiene. She is a co-editor and author of first and second editions of the textbook, Evidence-Based Practice for Health Professionals: An Interprofessional Approach. Additional scholarship was evidenced by completing presentations at international, national, and state professional conferences and numerous Faculty Development Workshops at the American Dental Education Association annual meeting.
---
Categories: