College of Arts and Letters Announces New Development Director
October 31, 2022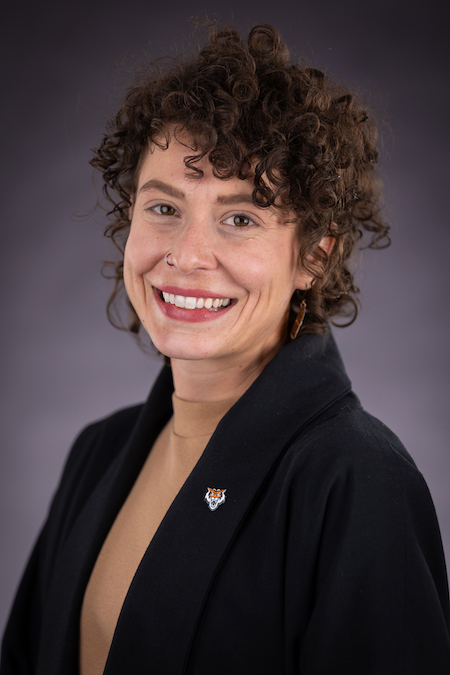 The College of Arts and Letters is pleased to announce and welcome Morgan Stinson to the college as the new Director of Development.
A Pocatello native, Morgan brings seven years of experience in fundraising, which began in Advancement at the University of Utah. She has held various roles within development, most recently overseeing Corporate and Foundation Relations at GLSEN, a national LGBTQ+ nonprofit. Prior to that she worked as the first Development Director ever hired by the board of Salt Lake City's Rape Recovery Center.
"Because my experiences in college were formative in both my self-discovery and career, I am passionate about increasing student access and inclusive programming," Stinson said.
She's been pleased to meet many dedicated ISU alumni, donors, faculty, staff, and students during her first few weeks.
"I am thrilled to join ISU, support this community, and be a part of the inspiring work happening within the College of Arts and Letters," she said. "I know how impactful one's student experience can be in the trajectory of life, and CAL impacts countless ISU students on that journey."
Stinson said her goals include amplifying the incredible work being done within the college and increasing opportunities for students to succeed.
"I look forward to working with donors and alumni to increase meaningful experiences for students, expand opportunities, and ultimately support the next generation of Idaho leaders," she said. "As enrollment increases at CAL and ISU overall, we are poised for continued growth, and I am excited to engage our supporters in this inspiring moment."
Dean of the college, Dr. Kandi Turley Ames said, "I am thrilled that Morgan has joined the College of Arts and Letters team! Her professional experience and passion will help us make the dreams of our students and their families a reality."
Outside of work, Stinson volunteers as a member of the Board of Directors for the Southeast Idaho Pride Foundation working to support the LGBTQ+ community locally. She lives in Pocatello with her partner and two dogs, who all enjoy the amazing recreation southeast Idaho has to offer.
"From performances, concerts, exhibitions and beyond, the students from the College of Arts and Letters contribute immensely to the culture of ISU and our state overall," Morgan says, "and I look forward to encouraging others to join me in support."
Stinson can be reached at morganstinson@isu.edu, (208) 282-1404.
---
Categories: