Russell Wahl, Professor of Philosophy, Retires
May 7, 2021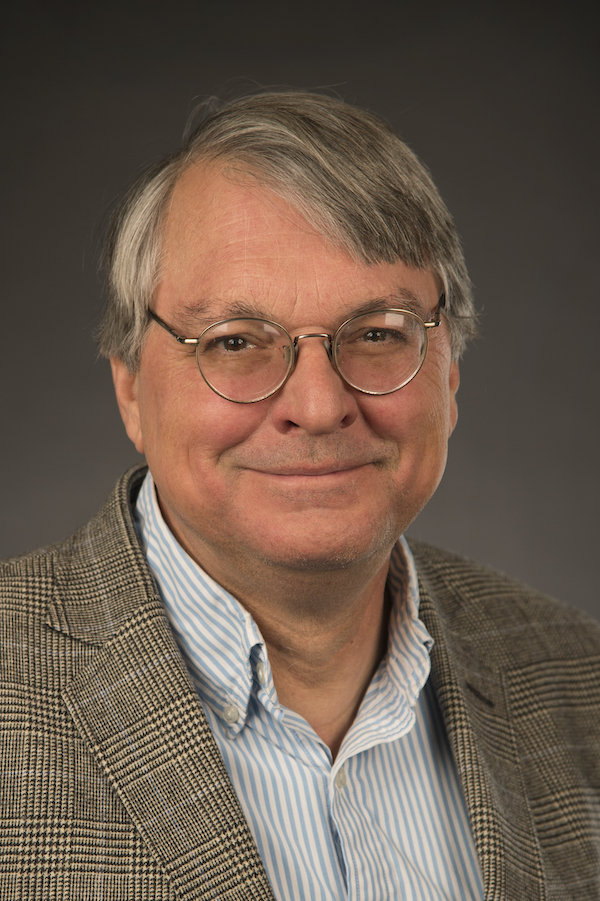 The Department of English and Philosophy announces the retirement of Russell Wahl, Professor of Philosophy. Dr. Wahl earned his Ph.D. in Philosophy from Indiana University and came to ISU in 1982.
A specialist in early modern philosophy and the analytic philosophy of the early twentieth century, Dr. Wahl has taught courses across Philosophy, especially history of philosophy, logic, and philosophy of science, earning a reputation as a demanding, as well as dedicated, patient, and understanding teacher.
Wahl's research has focused on Descartes, Bertrand Russell, Wiggenstein, and less prominent figures such as Nicholas Malebranche and Antoine Arnauld. His research has been published in major journals, including British Journal of the History of Philosophy, Journal of the History of Philosophy, and History of Philosophical Quarterly. His edited collection, The Bloomsbury Companion to Bertrand Russell (2018) won a book prize from the Betrand Russell Society in 2019. He has made lasting contributions to his fields, and in recognition of these contributions, Dr. Wahl was named ISU Distinguished Researcher in 2009.
"We are often reminded that resources are scarce, but we would do well to remember that it is people like Dr. Wahl who are the truly scarce resource. We are all grateful for the many years we have benefitted from Dr. Wahl's work and his companionship as a colleague," said Director of Philosophy Jim Skidmore.
As a colleague, Wahl is known for his sound judgement and good humor. Over the years he has made important contributions to the university, having chaired Faculty Senate, the University Curriculum Council, and Research Council. Most important, Wahl served as Director of Philosophy for 25 years, guiding the program through challenges while fostering a culture of academic strength and dedication to undergraduate education. Wahl has also contributed to the field of philosophy and the humanities broadly. He has served on the board of the Idaho Humanities Council, as well as the Board of Directors of the Bertrand Russell Society. He has also long served as an evaluator for the National Academies' Ford Foundation Fellowship program.
"Dr. Wahl's contributions, both within the university and nationally, have been exemplary," said Jessica Winston, Chair of English and Philosophy.
Wahl was granted emeritus status in spring 2021. The Department plans to host an in-person retirement celebration in fall 2021.
"In the 36 years since his arrival at ISU, Dr. Wahl has made extraordinary contributions to the university in every area, together with major and lasting contributions to the field of philosophy," Skidmore said. "There is no way to accurately measure the value of Dr. Wahl's contributions to the university, and to the field of philosophy."
---
Categories: