National Student Advertising Competition Team Places First in District
April 26, 2021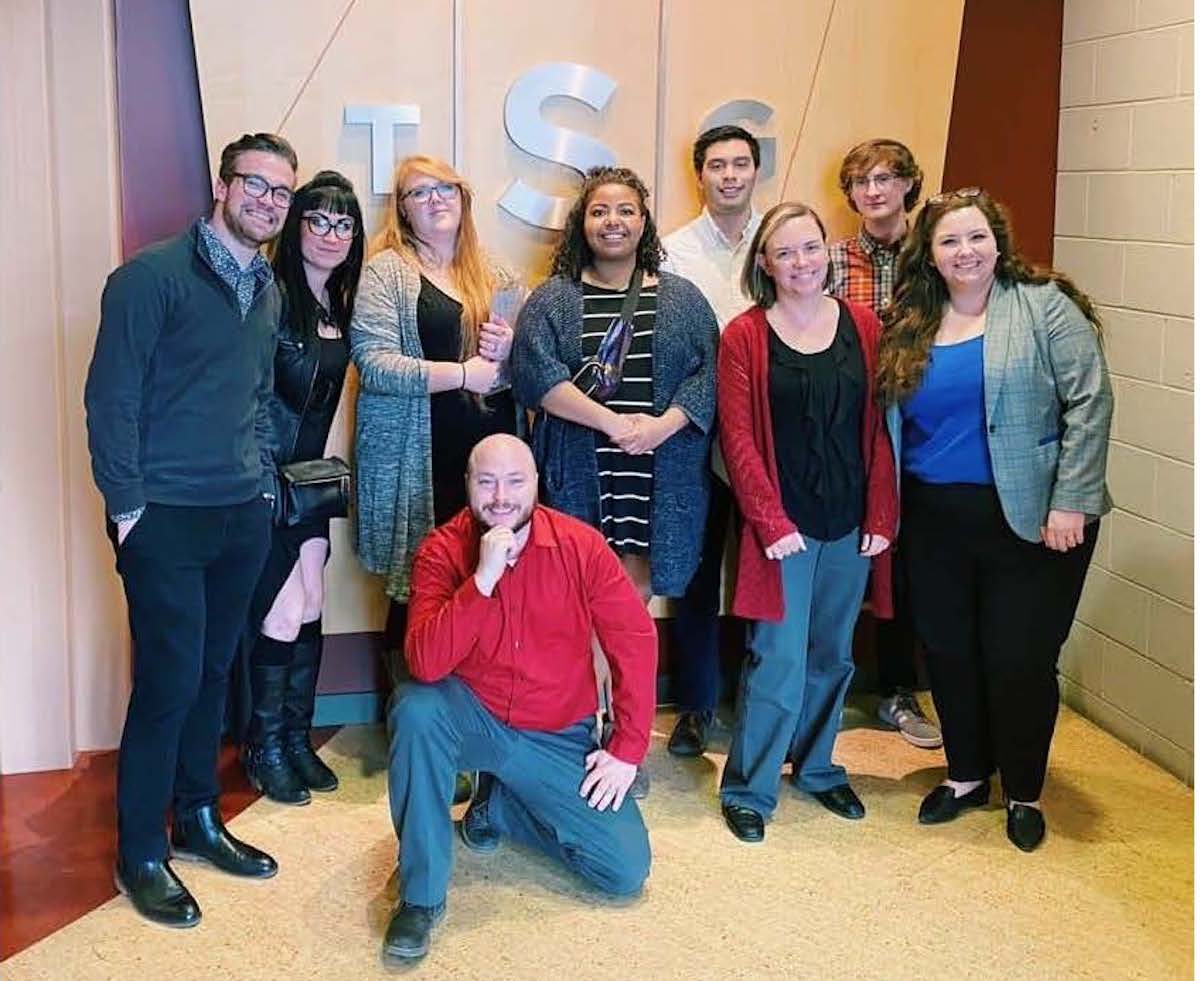 Idaho State University's National Student Advertising Competition team placed first in the 2021 District XI regional competition via Zoom on April 20.
ISU competed against four other teams from Idaho, Washington and Oregon. This is the fourth time in ISU history that the NSAC team has placed in regionals.
The National Student Advertising Competition, in association with the American Advertising Federation, is a college advertising competition that provides more than 2,000 college students the real-world experience of creating a strategic advertising/marketing/media campaign for a corporate client. Students develop a marketing plan and then pitch their work to advertising professionals at the district, semi-final, and national levels.
For the competition, students spent the spring semester preparing a full integrated marketing campaign for a major, real-world client— popular dating app, Tinder. From start to finish, all of the research, creative concepts, media planning, and public relations efforts were student initiated and produced.
Due to the continuing COVID-19 pandemic, again, all students worked to develop the campaign and presentation through online efforts.
The 2021 NSAC team, led by advisors Dr. Summer Shelton and Amanda Bennett, included: Nyele Alvarez, Nick Bringhurst, Val Blackburn, Quinn Purcell, Katie Griffith Jordynn Shaw, McKenzie Michael, Jessica Rodriguez, Emma Bailey, Allison Nicora, Samantha Winslow, and Dakota Daley.
These students are from the Department of Communication, Media, and Persuasion in the College of Arts and Letter and the Department of Marketing in the College of Business at ISU.
"I could not have asked for a better team, better advisors, or a better client," said Alvarez, ISU Student Advertising Federation president. "This program has grown exponentially in the three years I've been in it and this first place accomplishment shows that growth."
---
Categories:
College of Arts and LettersCollege of BusinessUniversity News