Idaho State Professor Helps Measure Size of Calcium-48 Nucleus to Accuracy of 25 Billionths of a Nanometer
November 22, 2021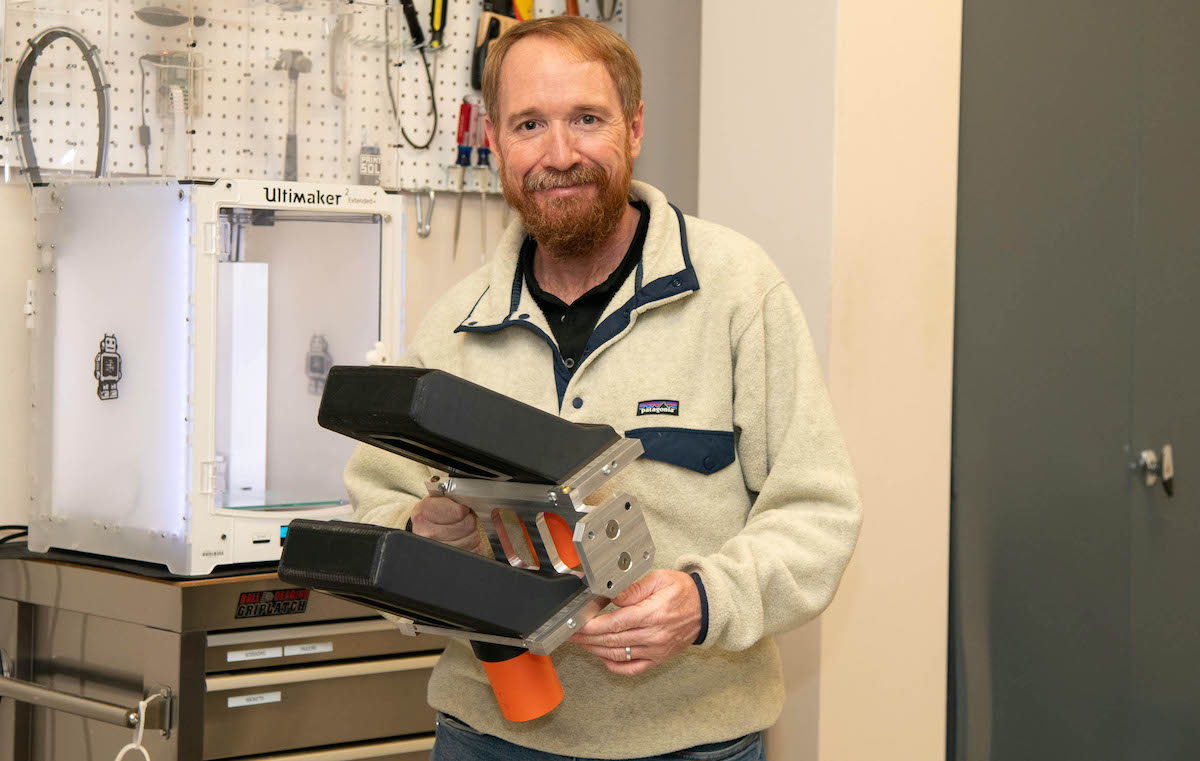 The imperceptibly small is the subject of research by Idaho State University Professor Dustin McNulty.
"The nucleus of an atom is made up of neutrons and protons," said McNulty. "And they're beyond tiny - on the order of 1 millionth of a nanometer in diameter. For comparison, a single human hair is somewhere between 80,000 and 100,000 nanometers."
McNulty has recently been involved in research focusing on neutrons in Calcium-48 with the Calcium Radius Experiment (CREX). He and his team of collaborators were trying to measure how thick the skin of neutrons is on a Calcium-48 nucleus.
"The neutrons aren't electrically charged, and that makes them very difficult to detect," said McNulty.
During their experiments, they probed how neutrons were distributed in the nucleus and successfully measured the neutron skin thickness within .025 millionths of a nanometer.
"These new measurements will help theorists and researchers create more accurate models," said McNulty. "In the future, it will lead to a better understanding of the forces at play within the nucleus."
Previously, McNulty worked on a similar experiment to measure the neutron skin of lead, called Pb Radius Experiment (PREX). That research has provided hints to the structure of neutron stars.
One of McNulty's collaborators recently presented their new CREX results to attendees of the 2021 Fall Meeting of the Division of Nuclear Physics of the American Physical Society. In the spring, McNulty and his co-authors plan to publish their CREX results in Physical Review Letters.
"I started working on this project almost ten years ago. It has been extremely rewarding for me to not only complete the measurement successfully but help mentor and train new scientists along the way," McNulty said. "Four graduate students earned their degrees while working on these projects and dozens of undergraduate students gained hands-on research experience."
More on CREX can be found at jlab.org/news/releases/scientists-measure-calciums-thin-skin.
For more information on the ISU Department of Physics, visit isu.edu/physics.
---
Categories: