Office of Research grant writing workshop attracts large audience
March 3, 2020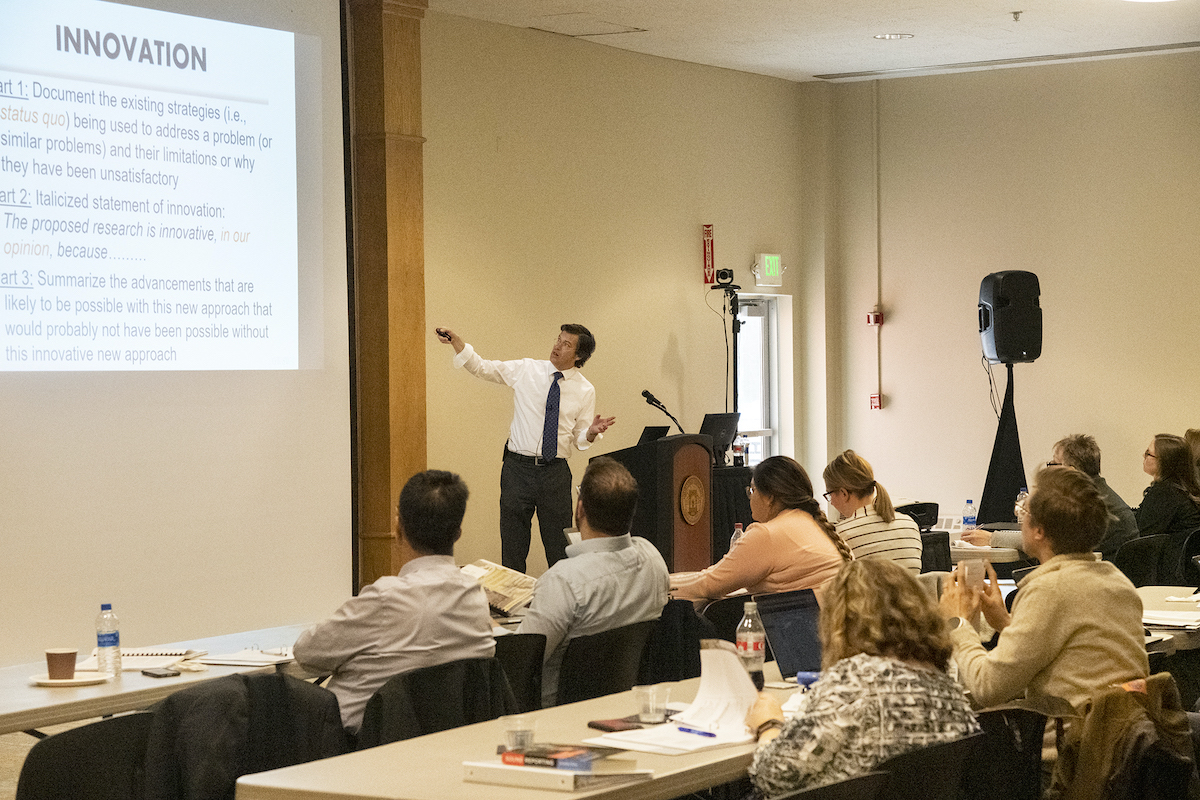 More than 50 ISU faculty and staff participated in the March 3 "Write Winning Grant Proposals" full-day workshop sponsored by the ISU Office for Research. The workshop occurred in the Pond Student Union Wood River Suites and was also broadcast to researchers at ISU's Meridian campus.
"We are very pleased with the turn out for this workshop," said Dave Harris, ISU assistant vice president for research. "We want to help ISU researchers in all ways possible to write effective grant proposals and, as evidenced by the turnout, ISU researchers are definitely interested in learning more about the process."
The event was presented by John Robertson, of the Grant Writers' Seminars and Workshops. Robertson is a managing member of this organization and has an extensive research background, earning his Ph.D. from the University of Texas in pharmacology and toxicology and was a postdoctoral research fellow at Karolinksa Institute in Sweden. He was hired by the University of Kansas Medical Center and was a faculty member in the Department of Pharmacology, Toxicology and Therapeutics and associated member of the University of Kansas Cancer Center.
"The Office of Research will continue to offer informative events like this regularly in the future, to give our faculty and staff the tools they need to submit competitive grant proposals," Harris said.
For more information, contact the Office of Research, Sponsored Programs and Support, 208-282-2592
---
Categories: