ISU's National Student Advertising Competition team places in district
May 3, 2020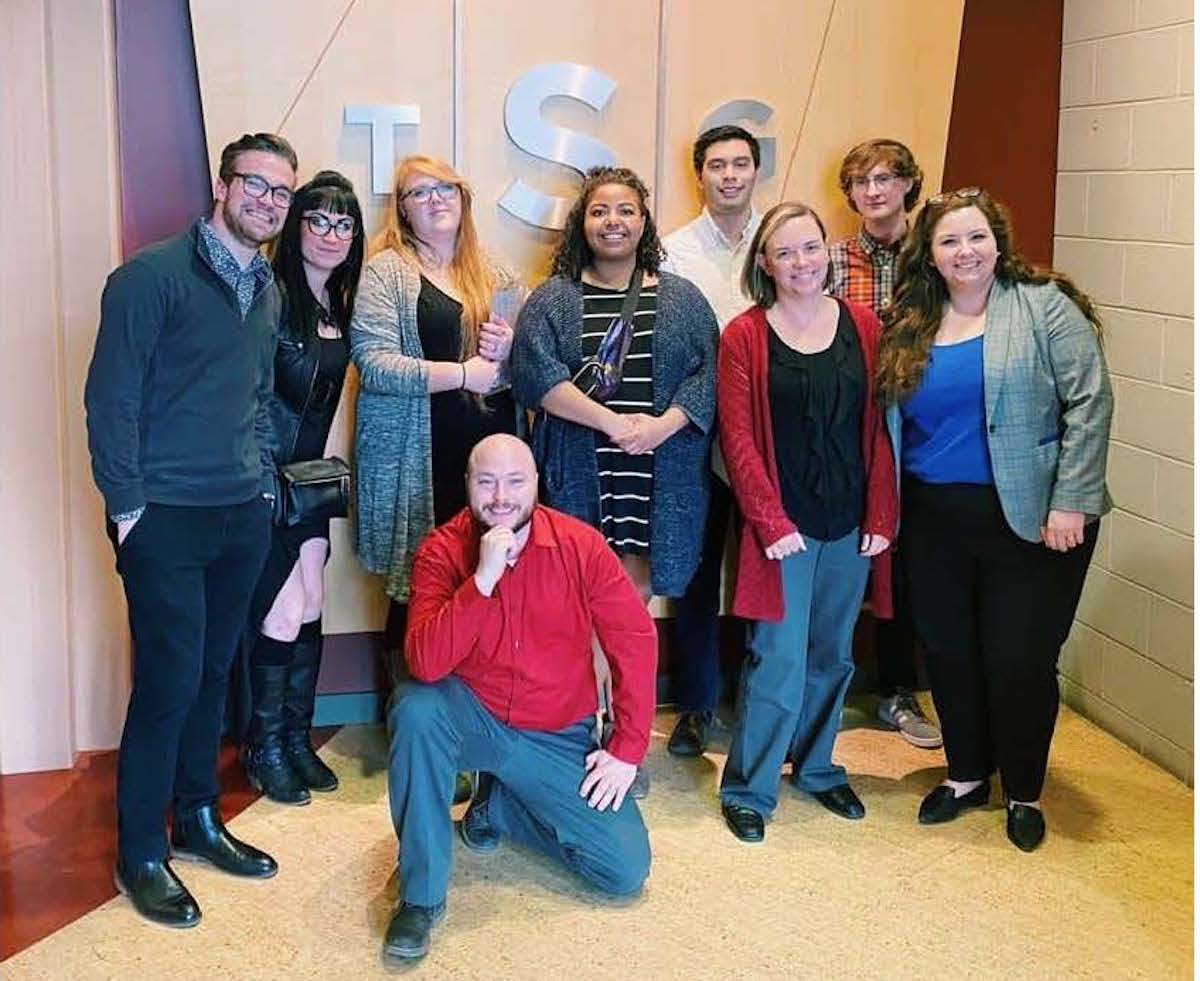 Students from ISU competing in the National Student Advertising Competition (NSAC) take third at the regional level.
POCATELLO – Idaho State University's NSAC team placed third competing in the District XI regional competition via Zoom on April 24 against five other teams from Idaho, Washington, Montana and Oregon.
This the third time in ISU history that the NSAC team has placed in regionals.
The students spent the spring semester preparing a fully integrated marketing campaign for a major, real-world client. From start to finish, all of the research, creative concepts, media planning and public relations efforts were student initiated and produced.
The team was presented with a number of unique opportunities, along with challenges, this year. This year's competition featured the first business-to-business client, meaning that the group had to work to market the product to businesses rather than consumers. Additionally, the unexpected turn of events due to COVID-19 moved all student work online. Students in the course had to adapt to compete in an online space and rehearsed and recorded through presentation through Zoom. This online format served as another first in the history of the NSAC competition. Traditionally, all of the competing teams would travel to a host city and pitch a 20-minute presentation to a panel of accomplished advertising practitioners and a client judge.
The 2020 NSAC team, led by first year advisors Summer Shelton and Amanda Bennett, included Nyele Alvarez, Sophia Bissell, Nick Bringhurst, Orion Martin, Mia Wallace, McKenzie Michael, Katie Griffith, Charlotte McBride, Val Blackburn, Jason Vesser, Jessica Rodriguez, Matt Spaletta, Laulea Akana-Phillips and Tristan Beard.
These students are from the Communication, Media, and Persuasion department in the College of Arts and Letters and the Marketing department in the College of Business at ISU.
"Despite all of the sleepless nights, constant research, and creative writer's block, the experience this competition gave me was worth it all," said Nyele Alvarez, ISU Advertising Federation president. "It was an absolute privilege to work alongside some of the most creative, innovative, and wholesome individuals ISU has to offer. I can't wait to bring home first next year."
The National Student Advertising Competition, in association with the American Advertising Federation, is the premier college advertising competition that provides more than 2,000 college students the real-world experience of creating a strategic advertising/marketing/media campaign for a corporate client. Students develop a marketing plan and then pitch their work to advertising professionals at the district, semi-final, and national levels.