ISU counseling clinics providing telehealth services in Pocatello, Treasure Valley
April 8, 2020
Chris Cole, Kasiska Division Marketing Assistant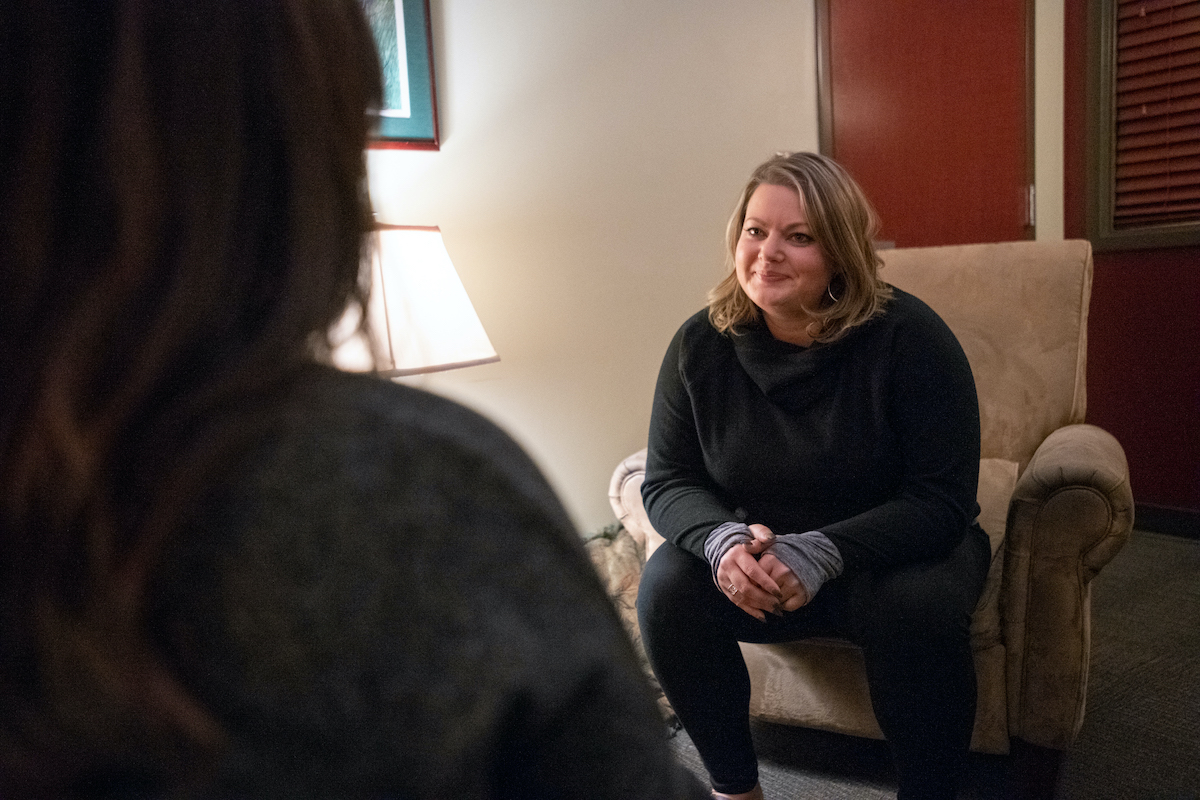 POCATELLO – Idaho State University is rising to meet the challenge of the COVID-19 pandemic by offering mental health services across their Idaho campuses through video conferencing.
Through a Community Health Improvement Fund grant from St. Luke's Hospital, Idaho State's Meridian campus was able to obtain required telehealth certification and laptop computers for virtual counseling sessions. The grant will also cover regional travel and project evaluation. Idaho State's main campus in Pocatello will also be offering the services.
"Originally, we thought we could stay open and just work as-is while implementing protocol regarding cleaning and social distancing, and things evolved to where there was no way it was reasonable for us to stay open in that way," said Shawn Parmanand, director of the Pocatello counseling clinic.
Parmanand says the training for clinic employees at both campuses was quite comprehensive, and a lot of planning and work was required.
"This project has developed an interdisciplinary telehealth counseling and wellness program through the ISU Meridian Clinics to comprehensively address critical mental health needs in rural and underserved Southwestern Idaho communities," said Logan Lamprecht, clinical director for the Meridian counseling clinic. "The objectives of the project are to enhance the mental health services offered to individuals in the rural areas surrounding the Treasure Valley, while continuing to provide outstanding patient care that furthers the education of Idaho's next generation of counselors."
Parmanand said there was some apprehension in being able to implement such radical changes in such a short amount of time. However, he said students and faculty rose to the challenge.
"All of our clinical doctoral students and masters students have shifts they take, and those shifts haven't changed," Parmanand said, confirming that they will maintain the quality and integrity of their services.
Parmanand added that it's been an interesting experience to make so many changes in such a short amount of time, but that they are always accepting new clients.
"We see ourselves as essential. We see our clients as in need of our services, and I think there is this collective not knowing that is generating anxiety for a lot of people," Parmanand said. "We're anxious to be able to provide more services to people."
To reach the Pocatello Counseling Clinic at ISU, call (208) 240-1609 or visit www.isu.edu/clinics/counseling-pocatello.
To reach the Meridian Counseling Clinic at ISU, call (208) 373-1719 or visit www.isu.edu/clinics/counseling-meridian.
While the two clinics are open to anyone, other telehealth counseling services are also available specifically for ISU students, via the Counseling and Testing Center at both campuses. They can be reached at (208) 282-2130 or (208) 373-1921 or visit www.isu.edu/ctc/clinical-services/telehealth-services-.
---
Categories: