ISU student Savannah Dorcheus awarded Earl Swanson Memorial Scholarship
By Tori Parks, Marketing Career Path Intern | April 10, 2020
POCATELLO – Idaho State University student Savannah Dorcheus was awarded the Earl Swanson Memorial Scholarship for the Spring 2020 semester.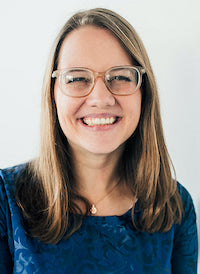 The Earl Swanson Memorial Scholarship is an annual award made available to a student majoring in the College of Arts and Letters. It is awarded to students who are passionate about ISU.
It was while attending ISU that Dorcheus found her passion, American Sign Language.
"I was taking classes at ISU when I met a deaf individual for the first time," Dorcheus said. "I was mesmerized that his movements, through the form of American Sign Language, were traced with structured meaning. This introduction initiated the direction for my college experience."
Dorcheus, who obtained her associate degree in American Sign Language Studies in 2018, has a passion for helping the Pocatello community's generation of young, deaf students.
"I would like to see myself in an elementary school as a certified interpreter," Dorcheus said. "It is important to me to advocate for the young deaf because I have found through studies that bilingual-bicultural educational approaches most effectively benefit the deaf in their educational development."
After having her first child in 2018, Dorcheus decided to come back to ISU to pursue a degree in general studies.
"With my college degrees, I plan to participate in the Utah State Exam for ASL interpreters," Dorcheus said. "By doing so, I will become a certified interpreter with a business license that will give me the qualifications I need to work in Idaho elementary schools."
It was because of Dorcheus' passion for helping young people in the community that the Earl Swanson Memorial Scholarship committee awarded her the $600 scholarship.
"We found it admirable that in her chosen career, Savannah wants to help advocate for deaf children in Idaho elementary schools," said Michele Brumley, psychology professor and associate dean of the College of Arts and Letters, and a member of the committee. "We loved that she wants to give back to her community and help young people in a very meaningful way."
The Earl Swanson Memorial Scholarship is awarded to help students persist with their education and help them attain their career goals.
For more information, contact Michele Brumley at brummich@isu.edu.