ISU Rupp Debate Squad places at tournaments in Utah, Seattle
January 30, 2020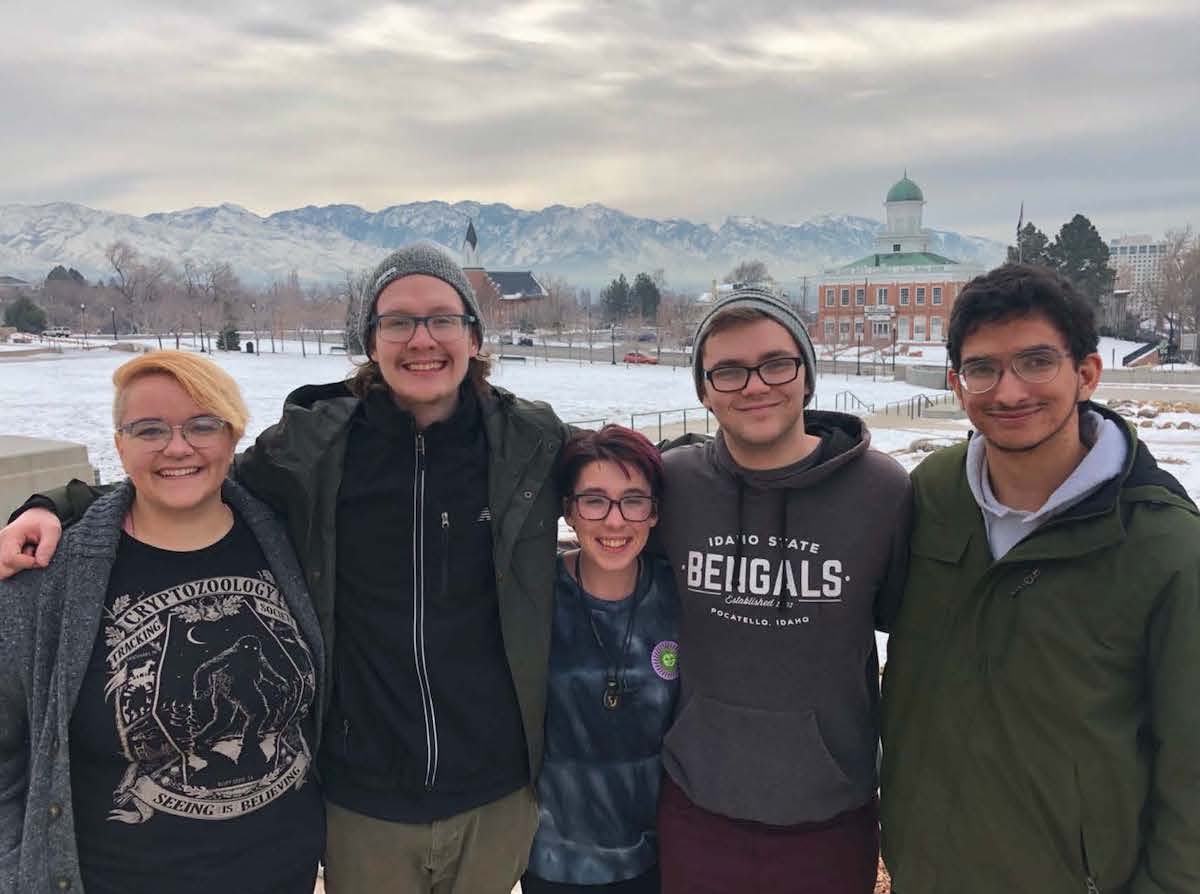 POCATELLO – This month the Idaho State University Rupp Debate Squad took first and second place in the open division of International Parliamentary Debate hosted by Seattle University and tied for second place at the Great Salt Lake International/UTEP IE Classic held at the University of Utah.
The online competition hosted by Seattle University took place on Jan. 12. Joseph Tyler and Jazzy Carranza took first place and were the only undefeated team at the tournament. Jett Smith and Alyson Corgatelli took second place. Carranza also won top speaker accolades, with Tyler and Smith winning second- and third-place speaker honors, respectively.
At the Great Salt Lake International/UTEP IE Classic, which was held Jan. 17-20, Jordan Reynolds and Connor Coutts earned spots in the final round in British Parliamentary Debate through eight preliminary rounds in two days, beating 28 squads.
"I think British Parliamentary is easily my favorite of all the forms of debate we take to competition," said Andy Christensen, assistant coach. "Watching teams as diverse as the US Air Force Academy or Northwestern or some of the other big programs roll up their sleeves against the ISU speakers, well that's pretty heartening."
British Parliamentary debate style showcases four teams from four universities randomly paired to argue against one another in a format similar to the British Parliament.
The Bengals next event will be a public debate on campus Feb. 11 at 6 p.m. in the Pond Student Union. The event is free and open to the public.
The ISU Rupp Debate Team is supported by James A. and Sharon Rupp, the ISU Department of Communication, Media, and Persuasion, the College of Arts and Letters, and the students of Associated Students of ISU.
For more information, contact Andrew Christensen at chriand7@isu.edu.
---
Categories:
College of Arts and LettersEventsStudent LifeUniversity News