Idaho State-Civic Symphony to perform "Tales of Sorrow and Triumph" at the Stephens Performing Arts Center
February 27, 2020
Laura Soldati, TheLAgency.net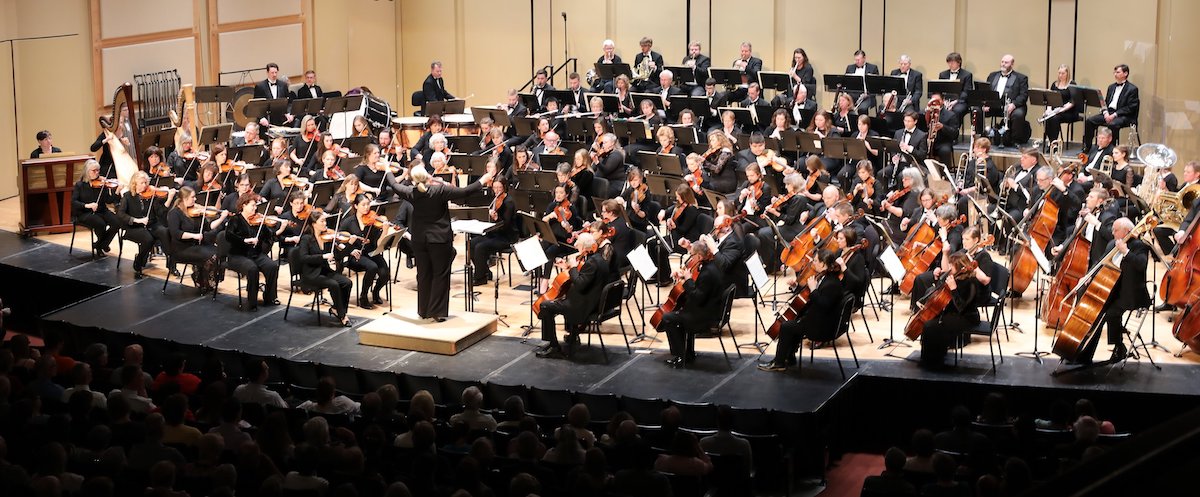 Program to feature "My Name is Mitka," a piece by Boise-based composer and BYU Idaho graduate Jordan Roper
On March 13 at 7:30 p.m. at the Stephens Performing Arts Center, the Idaho State-Civic Symphony will perform "Tales of Sorrow and Triumph," a program featuring pieces by composers who have been inspired by the tragedies and triumphs of war.
Tickets are $14-$45 and are available online at thesymphony.us/ or by calling the Box Office at (208) 282-3595. Tickets for ISU students are free to all concerts and available at the Box Office the day of the concert.
The tragedies and triumphs of war have inspired composers to create some of their greatest work. Whether written as responses to personal experiences, or as tributes to heroes or victims, music shows us the power of the human experience. Prokofiev's "Overture on Hebrew Themes," Shostakovich's "Symphony No. 9," John Williams' T"heme from Schindler's List," and "Gould's Elegy" from Holocaust are sure to pull on your heartstrings and restore your faith in humanity.

This concert will highlight "My Name is Mitka," a short composition with video clips by Boise-based composer and BYU Idaho graduate Jordan Roper about Holocaust survivor Mitka Kalinski, who was a child slave to a cruel Nazi officer who named him "Martin." When the boy was finally liberated he was told that his real name was Mitka. The boy was so overwhelmed with joy he began shouting, "My name is Mitka!" The piece was premiered by the Cheyenne Wyoming Symphony in 2017 and was performed again with the Reno Philharmonic, where Mitka, who lives in Sparks, Nevada, was greeted with a standing ovation.
Julie Sorensen and Jordan Roper will discuss "The Mitka Project," and the other pieces on the program at a pre-concert chat at 6:30 p.m. in the Rotunda of the Stephens Performing Arts Center.

The Idaho State-Civic Symphony is excited to be partnering with the Marshall Public Library throughout the 2019-2020 Storied Season. Marshall Public Library Card holders are invited to learn more about the Arts and Community Ticket program (ACT), and "check out" tickets to all Idaho State-Civic Symphony concerts. More info at https://www.pocatello.us/CivicAlerts.aspx?AID=1100.


---
Categories:
College of Arts and LettersEventsPerforming ArtsUniversity News