Idaho GEM3 project focusing on trout and sagebrush aims to produce new scientists
February 11, 2020
Andrew Taylor, Assistant Marketing Director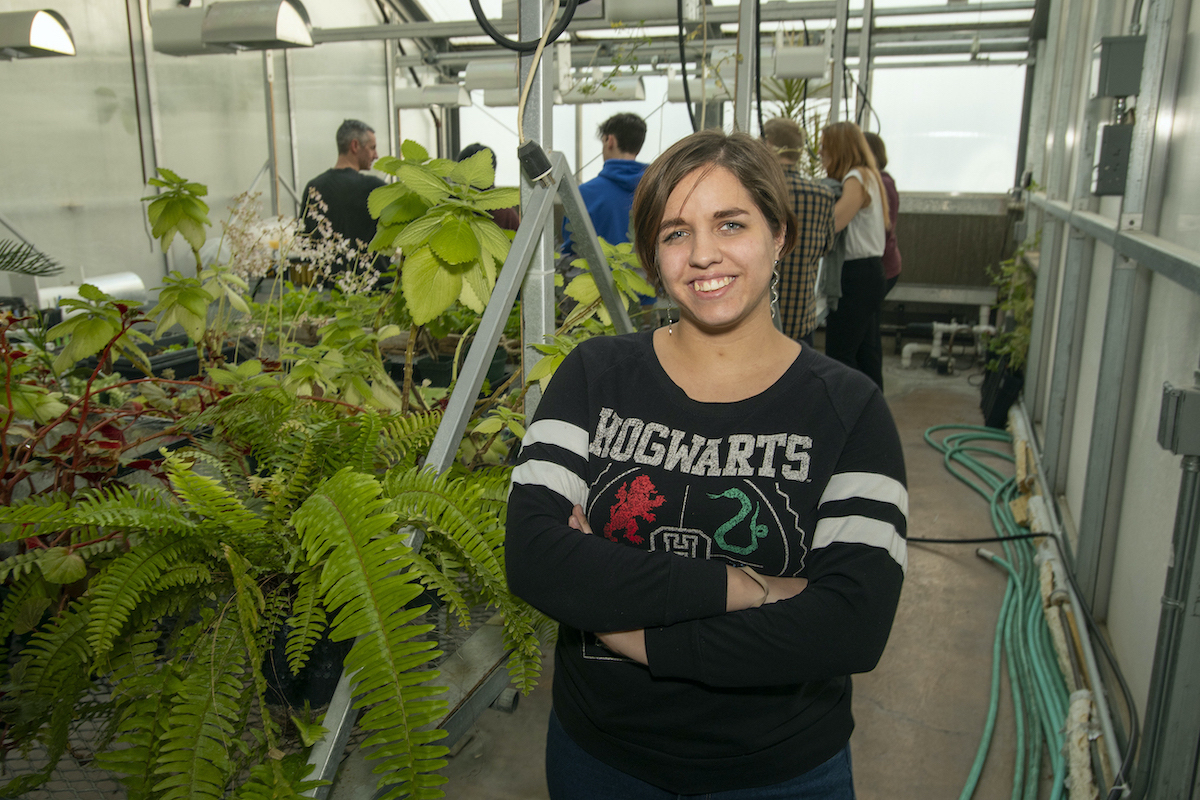 POCATELLO – The $20 million GEM3 grant engaging researchers from public universities throughout Idaho is expansive in its scope of studying two iconic Idaho species, sagebrush and redband trout, and along the way it hopes to encourage students to choose a career path in science.
The full title of this National Science Foundation EPSCoR-funded project is "Genes to Environment: Modeling, Mechanisms, and Mapping." The five-year project, now in its second year, seeks to learn as much as possible about the genetic and environmental characteristics of sagebrush and trout from desert and montane habitats to see how they adapt to external forces in a changing environment. This information can be used to help inform future land management decisions.
While working toward this ambitious goal, the project wants to help create the "next generation of science leaders and workers" through its summer internships and its Vertically Integrated Projects (VIP) classes. On this latter goal, the GEM3 project is already succeeding, based on the experiences of Idaho State University sophomore Ruth Andrews and others like her. Andrews, from Caldwell, got involved with the research effort last summer as an intern and during the last two semesters in classes.
Andrews began at ISU as an English major but switched to biological sciences mid-way through her freshman year and then was able to land a GEM3 internship last summer.
"People kept saying 'get a job in the field or a lab or something and that will help you figure out what you want to do' so that's what I did," Andrews said. "I looked for whatever I could and I found a GEM3 internship and it ended up amazing. I never thought I would enjoy working with fish and I love it. And I thought I would never enjoy working with plants, and I love that, too."
Her summer GEM3 internship started in ISU Biological Sciences Professor Ernest Keeley's Fish Ecology Laboratory where she split time between the laboratory and doing field work.
"I worked in the lab and would just go in and count bugs and identify invertebrates from the streams and then any time one of the grad students was going to go into the field they would say 'would you like to go out with us.' It was a really cool experience, but difficult," Andrews said.
In the field, she camped out for several days at a time and collected fish and invertebrate samples from streams such as Big Jacks Creek in the Owyhee Mountains and Keithly Creek near Weiser, Idaho.
"I got experience in the lab, I got experience in the field and I got to experience working one-on-one with grad students and professors like Dr. (Janet) Loxterman and Dr. Keeley learning things I wouldn't have learned otherwise," she said. "They were super nice and everybody treated me like an equal and not just some intern in the field. I got all this new experience which doubled my resume because now I have experience not only going out getting the fish and gathering the data, but bringing it back, analyzing the samples and going through the whole process that goes with it."
Her professor, Keeley commented on what GEM3 offers students.
"We're providing opportunities to students to get field research and students are working in the labs as well, which gives them a variety of opportunities to participate and see what biologists do and see if it is a career interest for them in their future," Keeley said. "They have an opportunity to contribute and do scientific discovery themselves and that is really exciting."
Returning to ISU in the fall, Andrews participated in the GEM3's Vertically Integrated Projects (VIP) strategy, by taking a class in the Fish Ecology Laboratory. The VIP strategy incorporates the activities of the GEM3 grant into classrooms and provides "a range of training, mentoring and professional development support to both students and faculty." This gives students the opportunity, as part of their regular class offerings, to receive college credits while participating in a live, real, new-knowledge-producing research project.
In the spring semester, Andrews decided to take a VIP class in Associate Professor Keith Reinhardt's Lab of Plant Physiological Ecology.
"There is the animal side and the plant side to GEM3," Andrews said. "Last semester, I went into Keeley's lab because I already had experience in the fish ecology lab and decided to keep going with the animal side of things, working with the genetics of the samples that we collected. This semester I switched over to plants because I wanted to see what both sides are like."
In this lab she will analyze samples from Idaho's three different subspecies of Big Sagebrush.
"They were gathering samples of different subspecies in different places so now we have all these seeds so we are going to plant a common garden," she said. "I don't know a ton, yet, because the class just started."
Based on her experiences with the GEM3 project, Andrews said she wants to become a research scientist.
"I think it is a really awesome program, and, not just for me," she said. "A lot of other people I know have benefitted from having a chance to go in and work with the things the grant has provided. Since it is funding the grad students to do the studies they want to, now these grad students need help from the undergraduates to complete these projects so it just gives opportunities to people like me who don't have a lot of experience and want to get it. It is a good way to get a foot in the door."
Although she is excited about the opportunities the GEM3 project provides her, Andrews hasn't lost sight of the goals of the project.
"Trout and sage are both major, major parts of Idaho ecosystems and with the way the world is changing we need to be prepared for what is going to happen in the future," she said. We need to know as much as we can now and how things are going to change and react and just continuously be gathering data so we can be prepared."
Internships will be available again this summer. More information on the GEM3 project is available online at https://www.idahoepscor.org/gem3.
Bottom photo information: Ruth Andrews in the field last summer collecting freshwater fish samples. (Photo courtesy of Ernest Keeley)
---
Categories:
College of Science and EngineeringResearchStudent LifeUniversity News