Idaho Chapter American Fisheries Society honors ISU Professor Ernest Keeley
April 6, 2020

POCATELLO – Idaho State University biological sciences Professor Ernest Keeley has received the Outstanding Professional Award by the Idaho Chapter of the American Fisheries Society.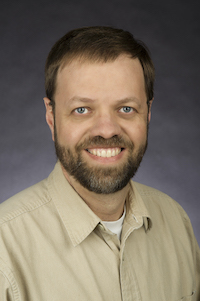 This award is given to individuals who have made a significant contribution in furthering the mission of the Idaho AFS chapter and is specific to work completed outside the chapter. The recipients are selected by the past president from nominations made by chapter members and the award is presented at the group's annual meeting that was held in March.
Keeley has been a member of the biological sciences department since 1999.
His research program focuses primarily on understanding factors that influence the ecology and conservation of native fish populations and as such, he has had the opportunity to work with and advise many of Idaho's fisheries management agencies, including Idaho Department of Fish and Game, U.S. Fish and Wildlife Service, U.S. Bureau of Land Management, U.S. Forest Service and the Shoshone-Bannock Tribes.
He is an active member of the American Fisheries Society, and in 2008 he was elected to the executive committee for its Idaho Chapter, where he has also served as vice-president, president, and past-president.
Keeley is a former associate editor for the North American Journal of Fisheries Management and a faculty advisor for the Portneuf Student Unit of the Idaho Chapter of the American Fisheries Society, located on the Pocatello campus.
During his tenure at ISU, he has served on numerous departmental, college and university-level committees. He was appointed as a member of the ISU College of Science and Engineering Executive Committee 2011 and 2018 for three-year terms.
---
Categories: