English Professor Alan Johnson publishes novel "Family Plot"
January 31, 2020

Idaho State University English Professor Alan Johnson has published the mystery novel "Family Plot" that is set India.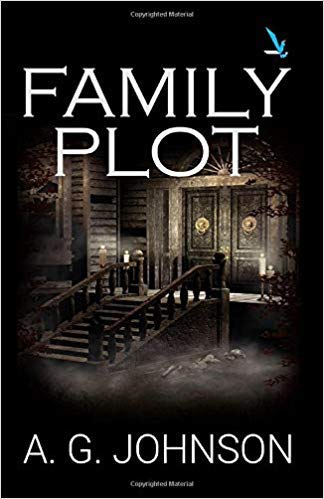 The novel is available on Amazon, and appears in India where it is published in February.
Amazon describes the plot as follows:
"The last thing Dr. Ravi Krishnaswamy expected when he moved to the peaceful hill town of Munnanai, in southern India, was to exam murder victims. Yet here he was, six months after enduring the Bhopal gas disaster, inspecting the bludgeoned body of Anna Peters, the elderly woman he knew from the poetry Club. Sub-Inspector Muthu Satyamurty is no help for Ravi's troubles. The blunt-talking SI sees Ravi as a nosy northerner, but the two make an unlikely team. Muthu arrests Anna's former student, Jiffy Lyall, for her murder when a book gifted to him is found in her home. Days later, retiree Colonel Mukherjee is found shot dead. Then a third body turns up. What are the links between Jiffy's book and the murders? And how does the discovery of an ancient skull fit in? One thing's clear: the Lyall family plot of land is tied to the mystery."
The novel is listed online at: www.amazon.com/Family-Plot-G-Johnson/dp/9389624142/ref=sr_1_1?crid=3LVTE478ZNEAX&keywords=family+plot+by+a.+g.+johnson&qid=1579739004&s=books&sprefix=family+plot+%2Cinstant-video%2C482&sr=1-1
---
Categories: