Eleven Idaho State University alumni honored with 2020 Professional Achievement Awards
May 7, 2020

POCATELLO – Eleven Idaho State University alumni are being honored with 2020 Professional Achievement Awards by the ISU Alumni Association.
Professional Achievement Award recipients are alumni who have made important contributions to their careers or profession, to the social, political or economic well-being of the world around them and have shown continued community and civic involvement in addition to their association with and contributions to ISU. Individuals selected for these prestigious awards have been out of school at least 10 years and have excelled in their chosen field, attaining significant success and accomplishments.
Professional Achievement Award recipients for 2020 are: Jesse C. Robison, Pocatello, College of Arts and Letters-Fine Arts and Humanities; Bette Kent-Cannon, Monterey, California, College of Arts and Letters-Social and Behavioral Sciences; Trisa Clemons, Seattle, College of Business; Brian Armes, Boise, Idaho College of Education; Stacy Shumway Manwaring, Salt Lake City, College of Rehabilitation and Communication Sciences; Corey L. Rasmussen, Pocatello, Graduate School-Doctoral; Lynda Tanner, Solvang, California College of Nursing; Nicole L. Chopski, Pocatello, College of Pharmacy; James R. Bitter, Johnson City, Tennessee College of Science and Engineering; Virgil K. Moore, Boise, College of Science and Engineering; and James L. Stalnaker, Portland, Oregon College of Technology.
Biography of honorees follow: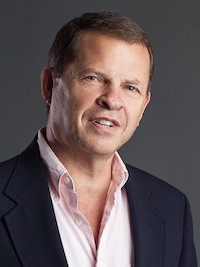 • Jesse C. Robison, Pocatello, College of Arts and Letters—Fine Arts and Humanities: Robison is a 1977 graduate of ISU with a bachelor's degree in university studies. He went on to earn a law degree and has practiced at a number of law firms in Nevada and Idaho. He has worked as an independent mediator and arbitrator for 20 years, having mediated hundreds of cases to settlement.
In addition to his legal profession, Robison has dedicated much of his life to service. He has been an ardent supporter of the arts, serving on the Bistline Foundation for the last decade, awarding arts grants.
His many hours of dedicated service in the creation of the Kizuna Garden remains one project of which Robison is most proud. He initiated the project and then followed through with fundraising activities and his own sweat and toil to bring the project to completion.
Robison has also served in an international capacity through his work in Latin America, where he assisted with a children's library and art program in Ecuador. He has also worked the last three years in Chiapas, Mexico to help Mayan women market their hand-woven clothing and high mountain coffee.
Robison's dedicated service extends to his alma mater as well. He established a scholarship fund to support students in the arts at ISU—the Robie Robison awards.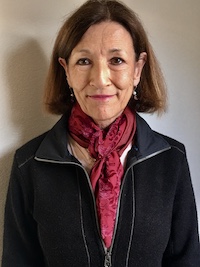 • Bette J. Kent-Cannon, Monterey, California, College of Arts and Letters—Social and Behavioral Sciences; Kent-Cannon is a 1973 graduate of ISU with a double major in psychology and French.
Kent-Cannon is a pioneer for women in what was once the male-dominated field of human factors psychology. For 24 years, she thrived as a human factors engineer at Lockheed Martin. During her career with Lockheed Martin she held a variety of leadership positions, culminating in the appointment as director of learning systems for the Space Systems Division, overseeing more than 50 employees, serving four major business units.
For her efforts, she won a corporate award for co-designing a company-wide supervisors training program. She was known by co-workers and subordinates alike, for her ability to make everyone around her feel important. One nominator noted, "people wanted to work on Bette's teams because she has a knack for making people feel valued and recognized for their contributions."
Prior to her arrival at ISU, she studied at L'Alliance Francaise in Paris, France, where she received their Diplome de Langue. After completing Bachelor of Arts degrees in psychology and French at ISU, Kent-Cannon continued her education at San Jose State University where she graduated with a Master of Science degree in clinical psychology.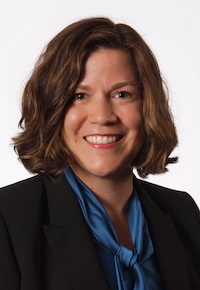 • Trisa J. Clemons, Seattle, College of Business; Clemons is a 1995 graduate of the College of Business with a Bachelor of Business Administration and a Master of Business Administration degrees in accounting.
With 25 years' experience, Clemons is an audit partner in the Seattle office of KPMG LLP. She has experience providing audit, accounting, and business advisory services to clients in a variety of industries. She is a licensed CPA in Washington, New York and Idaho and is a member of the American Society of Certified Public Accountants and the Washington Society of Certified Public Accountants.
A member of the Leadership Advisory Board of ISU's College of Business, Clemons has been a continuously loyal Bengal since graduation. She has also served her community, through participation on the Board of the Northwest Children's Foundation and the Leadership Committee for the Leukemia and Lymphoma Society's Man and Woman of the Year Campaign, including being a "Woman of the Year" in 2018.
Clemons was raised in Shelley, but lives in Seattle with her husband, Chris, and their two children, Connor and Chloe.
• Brian Armes, Boise, College of Education: Armes has multiple degrees from ISU, graduating first in 1992 with a Bachelor of Arts degree in elementary education and then again in 1997 with a Master of Education degree in education administration.
Although his career progression has taken Armes out of the classroom, he considers himself a teacher first. His career began as an elementary teacher in Ririe and Idaho Falls. After nine years in the classroom, Armes transitioned into elementary education administration in a variety of roles in Idaho Falls School District 91 and Bonneville School District 93.
His career path took a turn in direction in 2013, moving out of schools and transitioning into keeping schools safe. He became the co-founder of Educator Eyes LLC, a school safety and security consulting group. He currently works as a manager for the Idaho Office of School Safety and Security.
Armes and his wife, Julie, have been ardent supporters of Idaho State University. They have established the Brian and Julie Armes Scholarship Endowment for the Excellence in Education. They have also provided continuing support for the Dean's Excellence Fund and the ISU Alumni and Visitor's Center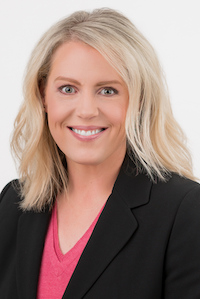 • Stacy Shumway Manwaring, Salt Lake City, College of Rehabilitation and Communication Sciences: Manwaring received her Master of Science in Speech-Language Pathology from ISU in 2000.
Manwaring is currently an associate professor and director of the Early Childhood Communication Lab in the Department of Communication Sciences and Disorders at the University of Utah.
In addition to teaching, she conducts research aimed at increasing understanding of the developmental course of social communication and language delays in young children with or at-risk for autism spectrum disorder. Manwaring aims to produce research that is relevant and readily translatable to clinical practice. She presents her work regularly at national and international conferences, and she has several peer-reviewed publications as well as book chapters on this topic.
Prior to her arrival at ISU, Manwaring received her Bachelor of Science degree in speech-language pathology from Brigham Young. After receiving her degree from ISU, she practiced as a speech-language pathologist for two years before attending Florida State University, where she completed her doctorate in communication sciences and disorders in 2006.
Manwaring joined the faculty at the University of Utah in 2011, after completing a postdoctoral fellowship in the Pediatrics and Developmental Neuroscience Branch of the National Institute of Mental Health in Bethesda, Maryland.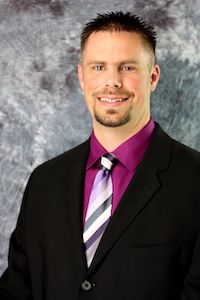 • Cory Rasmussen, Pocatello, Graduate School—Doctoral: Twice a graduate of ISU, Rasmussen received a Bachelor of Science degree in biology and went on to receive a doctorate in physical therapy in 2006.
Rasmussen is exceptionally interested in working with athletes because of his personal experiences with injuries, which required physical therapy in order to maintain an active lifestyle.
In addition to his experience with athletics, he's also become very passionate about treatment of spinal conditions. Rasmussen is certified in mechanical diagnosis and treatment of the spine. He is a certified strength and conditioning specialist, a certified manual therapist, an imPACT trained physical therapist, and a board-certified orthopedic specialist, all prestigious certifications in the field of physical therapy.
In 2017, Rasmussen won the Idaho State Journal's 20 Under 40 award and his business won the Reader's Choice Award for Best Therapy Clinic.
Corey and his wife Shawnee have five beautiful children, Lily, Isabel, Claire, Colter and Maxx. When he is not in the clinic treating patients, he is likely participating in a variety of athletic activities or spending time with his family while enjoying an outdoor activity like camping, skiing, fishing, or hunting.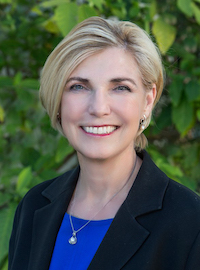 • Lynda Tanner, Solvang, California, College of Nursing: Tanner is twice a graduate of ISU, receiving a Bachelor of Science degree in nursing in 1980 and a Master of Science degree in nursing administration in 1999.
Tanner is President and CEO of VNA Health, an organization of more than 370 employees providing hospice, home health and palliative and personal care services to more than 12,000 people across Santa Barbara County in California.
She has more than 30 years' experience working in homecare, including working as a consultant and a surveyor for the Joint Commission on Accreditation of Healthcare Organizations and as Chief Clinical Executive at Sutter VNA and Hospice. In 2017, the Pacific Coast Business Times named Tanner the "Grand Champion of Healthcare." Through her diligent work VNA Health achieved the prestigious and difficult to attain, Level 4 of the We Honor Veterans, a program of the National Hospice and Palliative Care Organization in collaboration with the Department of Veterans Affairs.
Tanner is active in many professional, service, business and community organizations and currently serves as chair of the PAPA Committee on the Board of Directors for California Association for Health Services at Home (CAHSAH); finance officer on the Board of Directors for CenCal Health; member of the Council of Leaders for the Alliance for Living and Dying Well; and chair of the Audit/Compliance Committee for the Board of Directors for Casa Dorinda.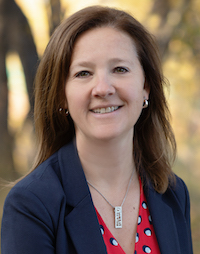 • Nicole Chopski, Pocatello, College of Pharmacy: Chopski received her Doctor of Pharmacy degree from ISU in 1997.
She currently serves as the executive director of the Idaho State Board of Pharmacy. She is certified as an authorized nuclear pharmacist, recognized by the Nuclear Regulatory Commission for more than a decade, and partnered to open Advanced Isotopes of Idaho, an independent nuclear pharmacy. Prior to her current position, Chopski was a staff pharmacist at Portneuf Medical Center.
Chopski is active in several organizations, including the National Association of Boards of Pharmacy (NABP), where she served on many of the Association's committees and as a past voting delegate at the NABP Annual Meetings. She is also a member of the Southeast Idaho Medical Reserve Corps, and the Southeastern Idaho Pharmaceutical Association, and has earned a number of certifications related to pharmacy practice from the American Pharmacists Association. She is also an active member of the ISU College of Pharmacy Dean's Advisory Council.
Outside of pharmacy, her interests include riding her Harley Davidson motorcycle, traveling and serving the POW*MIA Awareness Association locally and National League of POW/MIA Families nationally.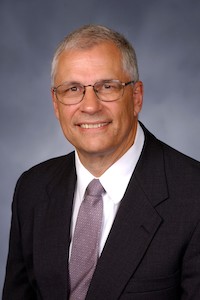 • James Bitter, Johnson City, Tennessee, College of Health Professions: Bitter is a 1975 graduate with a Doctor of Education degree in counselor education.
Bitter works as a professor of counseling and human services at East Tennessee State University. He is a Diplomate in Adlerian Psychology (NASAP, 2002), and the former editor of the Journal of Individual Psychology. He is past president of the North American Society of Adlerian Psychology (NASAP), a position he held from 2016-2018.
Bitter is the author or co-author of four books. He has also authored more than 70 journal articles, chapters and videotapes. He is the featured master therapist on the video for Adlerian family therapy on the Psychotherapy.net series "Family Therapy with the Experts."
He has participated in establishing and supporting five family education centers in the United States, and contributing to the development of another five throughout the world. He is an international trainer in Adlerian psychotherapy, and he has conducted workshops and training programs in England, Ireland, Korea, Malta, Peru, Slovenia and Romania, to name a few.
He has been married to Anita Lynn Williams for 37 years; they have two daughters.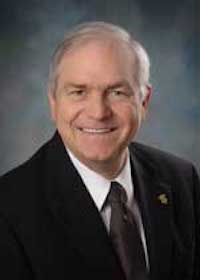 • Virgil Moore, Boise, College of Science and Engineering: Moore is a 1977 graduate with a Master of Science degree in zoology, studying steelhead and cutthroat trout.
Moore recently retired after a lifetime of working to manage fish and wildlife in the west. He has served as both the director of the Idaho Department of Fish and Game and the Director of the Oregon Department of Fish and Wildlife.
Although Oregon lured him away for a brief time, the vast majority of his career was spent in Idaho, which he considers home. He focused on fish and wildlife management so Idahoans could continue to enjoy Idaho's rich wildlife heritage. Moore worked to make things better for fish, wildlife and people that engaged him in collaborative efforts on both a state and national scale.
His long and distinguished career with Idaho Fish and Game began with conducting research on the South Fork of the Snake River on native cutthroat trout. He held a wide variety of positions over the years, including: Upper Snake Regional fisheries manager, state fisheries manager, fisheries research manager, bureau chief of information and education, bureau chief of fisheries, deputy director and eventually as director from 2011-2019. Moore has been recognized many times for his work, including the Western Association of Fish and Wildlife Agency's 2019 Phillip W. Schneider Lifetime Achievement Award and Backcountry Hunters and Anglers 2019 Aldo Leopold Award.
With his recent retirement, Moore plans to thoroughly enjoy the wildlife resources he has dedicated his career to "preserving, protecting, perpetuating, and managing." Along with his wife Becky, two daughters, five grandchildren and great-grandson, Virgil plans to spend time together making memories outdoors.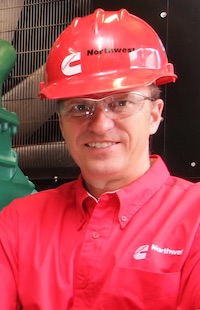 • James Stalnaker, Portland, Oregon, College of Technology: Stalnaker is a 1989 graduate from the College of Technology's diesel technology program.
Stalnaker has spent 31 years working in the power generation industry and is currently the director and national sales leader of power generation at Cummins Northwest.
He began his career in power generation in Portland, Oregon as a power generation field service technician with EC Company in 1989. In 1991, Stalnaker moved to Cummins Northwest and has remained there for the rest of his career. He has held a variety of positions at Cummins, from power generation field service technician to general manager of power generation for the Pacific Region.
Stalnaker has remained a loyal Bengal, attending football games and ISU events held in the Portland area. He has also been instrumental in helping the college apply for and receive a $2.2 million grant from the Economic Development Administration for a new diesel electric building.
---
Categories:
AlumniCollege of Arts and LettersCollege of BusinessCollege of EducationUniversity News