Clarinetist and vocalist perform in ISU Alumni Scholarship Concert
January 9, 2020

POCATELLO – Two 2010 Idaho State University alumni, clarinetist Kimberly Fullerton and coloratura soprano Rachel Sparrow, will be featured in a scholarship benefit concert Saturday, Jan. 18 at 7:30 p.m. in Goranson Recital Hall, in the ISU Fine Arts Building.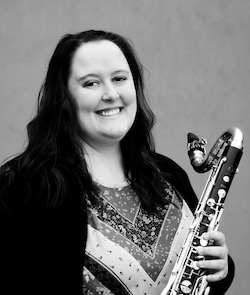 Admission is free, with a suggested donation of $10.
Fullerton will present a major solo work, "Concerto for Bass Clarinet with Piano and Percussion" by Jonathan Russell. In the concerto, Fullerton will be joined by a fellow alumna, pianist Alexis Walker, class of 2017.
ISU Associate Professor Shandra Helman, Fullterton's former studio teacher at ISU, will also be featured as a faculty guest artist in two contemporary duets for bass clarinet with Fullerton.
After graduating from ISU with her bachelor of music in clarinet performance in 2010, Fullerton earned a master of music degree from the University of Wisconsin-Madison, and is pursuing a doctorate in clarinet performance at Arizona State University.
Fullerton specializes in all members of the clarinet family, and is busy with her final doctoral project, which involves commissioning and recording new works for the contrabass clarinet. She currently serves as the woodwind instructor at Arizona Music Academy in Tempe, and as a curriculum coordinator for the Graduate College at ASU.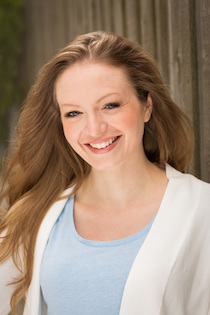 After intermission, soprano Sparrow, who has been described as a "true singing actress," will preview a varied program she is preparing for the prestigious 2020 Lotte Lenya Competition, sponsored by the Kurt Weill Foundation. She concludes the evening on a lighter note, with several musical theater selections. Sparrow's accompanist will be another 2010 ISU alumna, pianist Samantha Parkinson.
After graduating from ISU with bachelor's degrees in both music education and vocal performance, Sparrow earned her master of music from Northwestern University in 2013. She performs regularly with professional contemporary and baroque ensembles in the Chicago area, where she also maintains a busy private studio of piano, violin and vocal students.
Now in its seventh year, the Alumni Scholarship Concert Series has raised thousands of dollars to help deserving ISU music students, according to event organizer Kathleen Lane, ISU voice professor.
"Our recent graduates want to give back – especially since many of them received scholarships themselves ­­– but most young professionals can't yet afford to become major donors," Lane said. "But there's one thing a musician can always afford to contribute and share, and that's music itself."
Photo info: top, Fullerton, bottom Sparrow
---
Categories:
AlumniCollege of Arts and LettersPerforming ArtsUniversity News